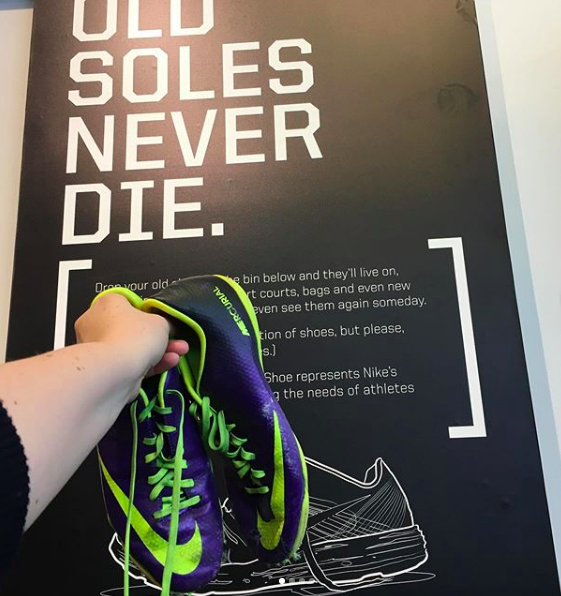 I sold five items on eBay this week, although none were high dollar sales. Three of the five sales were items that I'd listed at least six months ago, so it was a good lesson in "list it and forget it." It's great when things that I list sell immediately, but that's rarely the case.

However, I haven't been listing much new stuff lately, so I have no one to blame but myself.

Here is what sold:

• A $12 Danish wooden troll figurine.
• A $12 framed print .
• An $18 mini Land's End canvas tote.
• A $50 vintage rotary telephone.
• A $50 miniature Edward Gorey book.

I took myself on a couple of Goodwill trips and did pick up some new inventory, which'll hopefully generate some sales.

I spent a full evening completely reorganizing our coat closet. This "closet" is actually just a spot underneath the staircase that a previous owner walled in, so it doesn't actually have a door. This means that all contents, haphazard or otherwise are always 100% visible.

I've come to the realization that I live with a cult of coat worshippers.

However . . .

• I gave away four jackets and a pair of winter boots through my Buy Nothing group.
• I put a nice hat, a scarf and gloves into the donation box at the library.
• I took a torn up pair of indoor soccer shoes to the recycle box at the Nike store, where they'll be shredded for reuse.
• I threw away a literal moth eaten scarf.
• I gave one REI fleece jacket to Goodwill, which no one had wanted in the Buy Nothing group.
• I threw away one cheap canvas tote bag, which glowed yellow under a black light. (Damn cats!)

I didn't need to buy any "closet organizing" products, I simply needed to decrease the number of things within the closet. A good lesson in how you don't need to organize that which you don't own.

I brought home a large bag of grubby looking but high-end ski gloves that a neighbor had put out in a free box. I gave them a good wash and will list them on eBay to find new homes. I'm guessing that I'll make a hundred dollars or so from my efforts.

I finished reading a library copy of The Island of Sea Women and immediately put another one of the author's books on hold, I spent at least three hours weeding and thinning out the jungle of our front yard yesterday; and enjoyed that every single one of my plants are starts from friends, I assembled a huge pot of chili that incorporated two containers of scratch cooked black beans and the last scrapings from a jar of pasta sauce, I got together with my friend Lise for a free-coffee-from-Ikea work date, I redeemed a coupon for a free big salad from Mod Pizza, (they had a promotion where each salad purchased in January earned you a free salad in February) and I cleaned out the interior of my car using nothing but water, a squirt of dish soap and a tremendous amount of elbow grease.

I didn't buy a Lear Jet or a vulgar gold-plated apartment in the sky.
Now your turn. What frugal things have you been up to?
Katy Wolk-Stanley    
"Use it up, wear it out, make it do or do without."