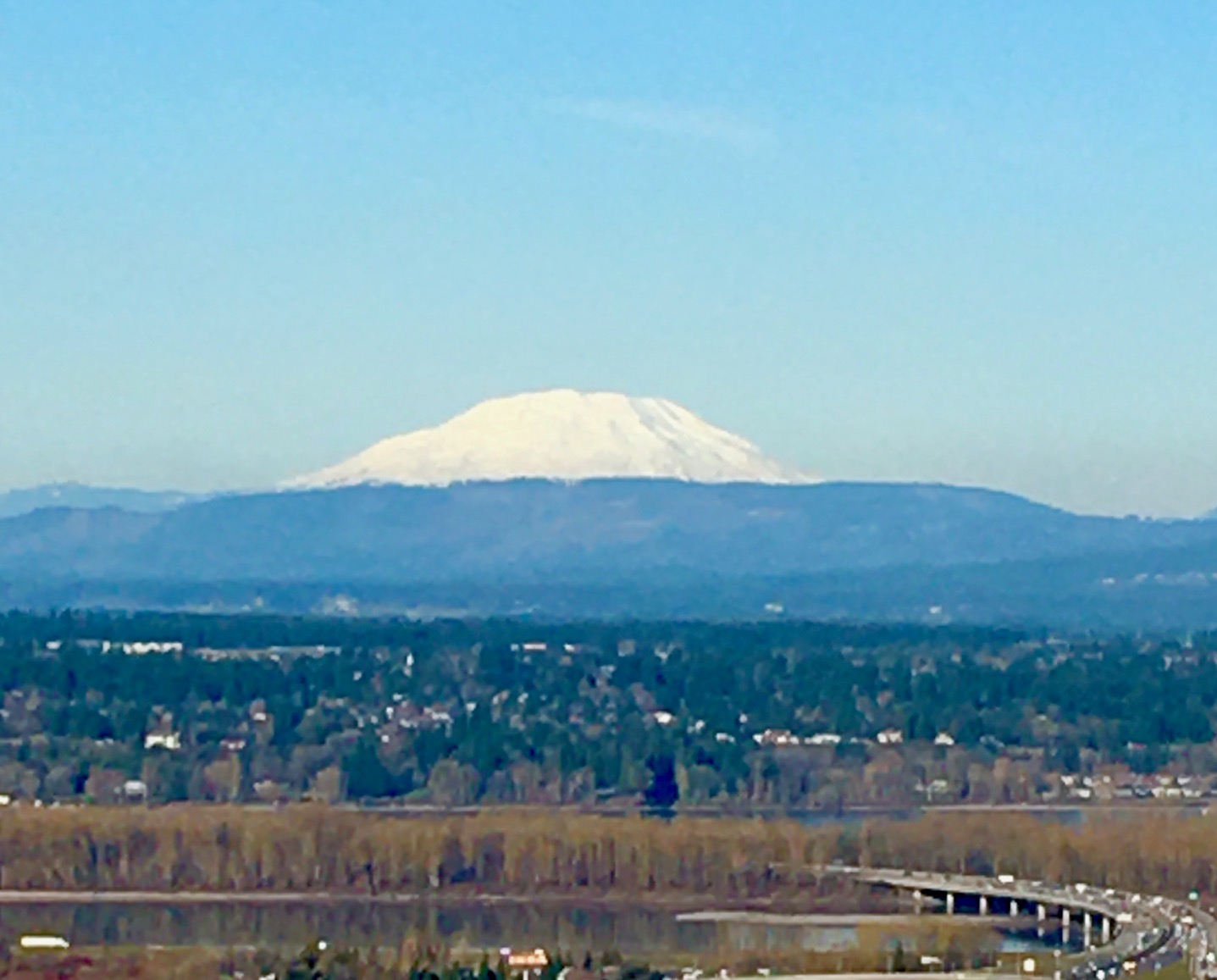 I sold just a few things over the past week, but since it was mostly higher dollar items, I'm stoked with the results. This included a Green Day concert T-shirt that I pulled out of a Goodwill Outlet bin, a Playmobile set, a new pair of Solmate socks and the antique doll chair that I reupholstered back in September.

Bizarrely, the most expensive item that sold was the Green Day T-shirt, which brought in a whopping $100!

My daughter and I took my mother out for a Birthday Day of Adventures.

My son is still in college, (not to mention never ending surprise bills) so our budget is tighter than an Edwardian corset. (You're welcome for this extremely timely reference!)

• I treated my mother to lunch at Mod Pizza, chosen because A) It's across the street from a terrific Goodwill, and B) I'd earned a free Mod Salad from buying one in January. My mother and daughter chose pizza, and I got the salad, (duh!) and we split them both.

• We then shopped at Goodwill, although none of us found anything that called our names.

• I then drove us over to Ikea for their free tea and coffee. I'd packed my own tin of freshly baked gluten-free cookies which we enjoyed with our hot caffeinated beverages.

• Next up was a drive to the top of Rocky Butte

which sits atop an extinct volcanic cinder cone and provides 360

° vistas of Mount St. Helens, Mount Hood, the Columbia river and downtown Portland. It was an unseasonably bright clear day, so the view was spectacular. This free park was built as part of the Works Progress Administration (W.P.A.) project in the 1930s and resembles a cool medieval castle.
• Our last stop was to the Goodwill on Powell Blvd., where I picked up a vintage pharmacy-style floor lamp. My plan was to resell it, but I decided that I like it better than the fussy antique one that's been in my living room since Edwardian times.

This "Day of Adventures" was not my best effort, (especially since my mother's birthday was in October!) but we all had fun, munched some tasty food and enjoyed one another's company. A day of experiences beats a shelf of unwanted gifts any day of the week!

Experiences > Stuff 

I finished listening to the audiobook of Lisa See's The Tea Girl of Hummingbird Lane through the free Libby app, I picked up a Lucky Day copy of Delia Owens' Where The Crawdads Sing which I'll start on this evening, we watched a library Blu-ray of Star Trek: Generations, I picked up two loaves of Orowheat rye bread at the Dollar Tree store, (they normally sells for $4.29 apiece) I accepted a friend's roll of thin styrofoam packaging to reuse for eBay sales, I narrowly avoided buying a much needed ream of paper, as my daughter unearthed one while cleaning her room and I picked up two 99¢ half-gallons of sale milk from Fred Meyer.

I replaced the belt on my 1999 vacuum cleaner. Whenever I replace a belt I wonder how many people assume that their vacuum cleaner simply isn't working well, and use that as an excuse a buy a brand new one. It takes just a few minutes to do and makes the vacuum work exponentially better.

Have you ever replaced an entire vacuum cleaner, (or know someone who did) when all it needed was a $3 belt?

I didn't buy a Lear Jet or a vulgar gold-plated apartment in the sky.
Now your turn. What frugal things have you been up to?
Katy Wolk-Stanley    
"Use it up, wear it out, make it do or do without."
Click HERE to follow The Non-Consumer Advocate on Twitter.
Click HERE to follow The Non-Consumer Advocate on Instagram.
Click HERE to join The Non-Consumer Advocate Facebook group.
Click HERE to follow The Non-Consumer Advocate on Pinterest.
Disclosure: This blog post includes affiliate links, which may earn you a discount, as well as a small commission for me. This costs nothing extra to you.