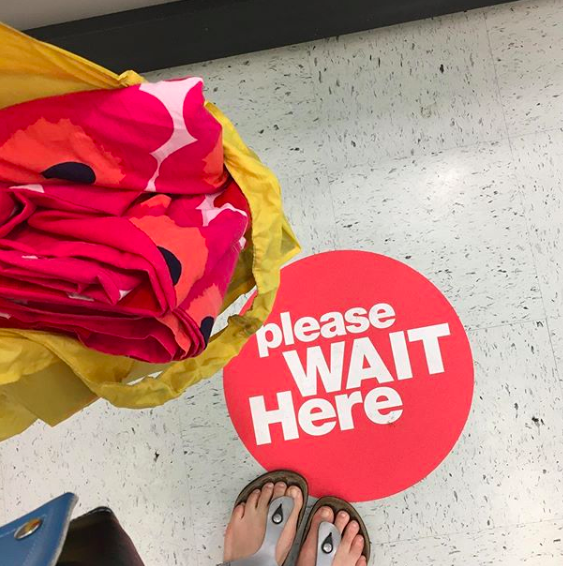 Again, I didn't sell much. Although I did receive an offer for 50 free eBay listings starting June 1st, which I'd been waiting for, and had already some set stuff aside for the new month's listings and will start working on them today or tomorrow-ish. You know . . . maybe.

Here's what sold:

• A Pendleton wool blanket that I picked up at Goodwill a few months ago. It wasn't the prettiest pattern, so it took awhile to sell.

• A Nightmare Before Christmas plush that I'd had listed since November 2018. A Goodwill bins find, so it couldn't have set me back more than 20¢ or so.

• A double set of the Ticket To Ride train pieces that I'm continuing to part out. They're on their way to Canada and I've made $65 from this single game so far.

• More of my daughter's Shonen Jump magazines. They only sell for five bucks apiece, but it's adding up for her.

I saw that one of my favorite Goodwill stores (The S.E. Portland Woodstock location) was opening back up, so I grabbed my mask and gloves to scope it out. I was mostly curious to see how they were handling donations, as I'd read that donors would be asked to presort their items rather than being able to hand over bags full of miscellaneous items.

Donors were indeed sorting their own stuff into huge bins labeled "Shoes, Books/Media, Textiles/Linens/Accessories and Small electrical wares." No one seemed to be making a fuss about the extra work and the parking lot had even been rearranged to direct traffic in a logical manner.

With my N-95 mask firmly in place I entered the store and was relieved to recognize the masked employees that I hadn't seen since March. (Which concurrently feels like a million years ago and maybe just yesterday?) All cashier stations featured newly installed plexiglass shields, and the cashiers were disinfecting their stations between each transaction. Floor stickers placed six feet apart instructed customers in line to "Please Wait Here," and I was in and out within ten minutes.

What did I buy?

A queen-size Marimekko Unikko Poppy duvet cover. I've thrifted products in this pattern at least a dozen times, and I'm always tempted to keep them, but usually succumb to the siren song of eBay. (My son has enrolled in summer classes, so we don't have the normal six month break from tuition hell.) Not too shabby for $7.99!

I watched a YouTube video from the Delish test kitchen manager June Xie titled "I Lived On a $5 A Day Budget for A Week In New York City." I've watched similar videos in the past, but they invariably end up as frustrating clickbait. This one was different. Her ingredients were simple but nutritious, and it inspired me to spend an hour or so prepping simple food that can be used to assemble later meals. (Beans, rice, broccoli, sweet potatoes, lettuce.)

I cancelled our CBS All Access subscription (Picard!) right before it charged us for a new month, I was able to get a $200 refund for the FinCon conference, (even though I was initially refused) I'm almost done listening to the audiobook of How To Build a Girl on the free Libby app, I've been checking out the bakery clearance rack in the back of Safeway during my weekly trips and have been rewarded with 99¢ bags of bagels, (which I then pre-slice and stick into the freezer) my husband and I binge watched all three seasons of Broadchurch on Netflix and a neighbor brought me a small stack of books to read.

I didn't buy a Lear Jet or a vulgar gold-plated apartment in the sky.
Now your turn. What frugal things have you been up to?
Katy Wolk-Stanley    
"Use it up, wear it out, make it do or do without."
Click HERE to follow The Non-Consumer Advocate on Twitter.
Click HERE to follow The Non-Consumer Advocate on Instagram.
Click HERE to join The Non-Consumer Advocate Facebook group.
Click HERE to follow The Non-Consumer Advocate on Pinterest.
Disclosure: This blog post includes affiliate links, which may earn you a discount, as well as a small commission for me. This costs nothing extra to you.