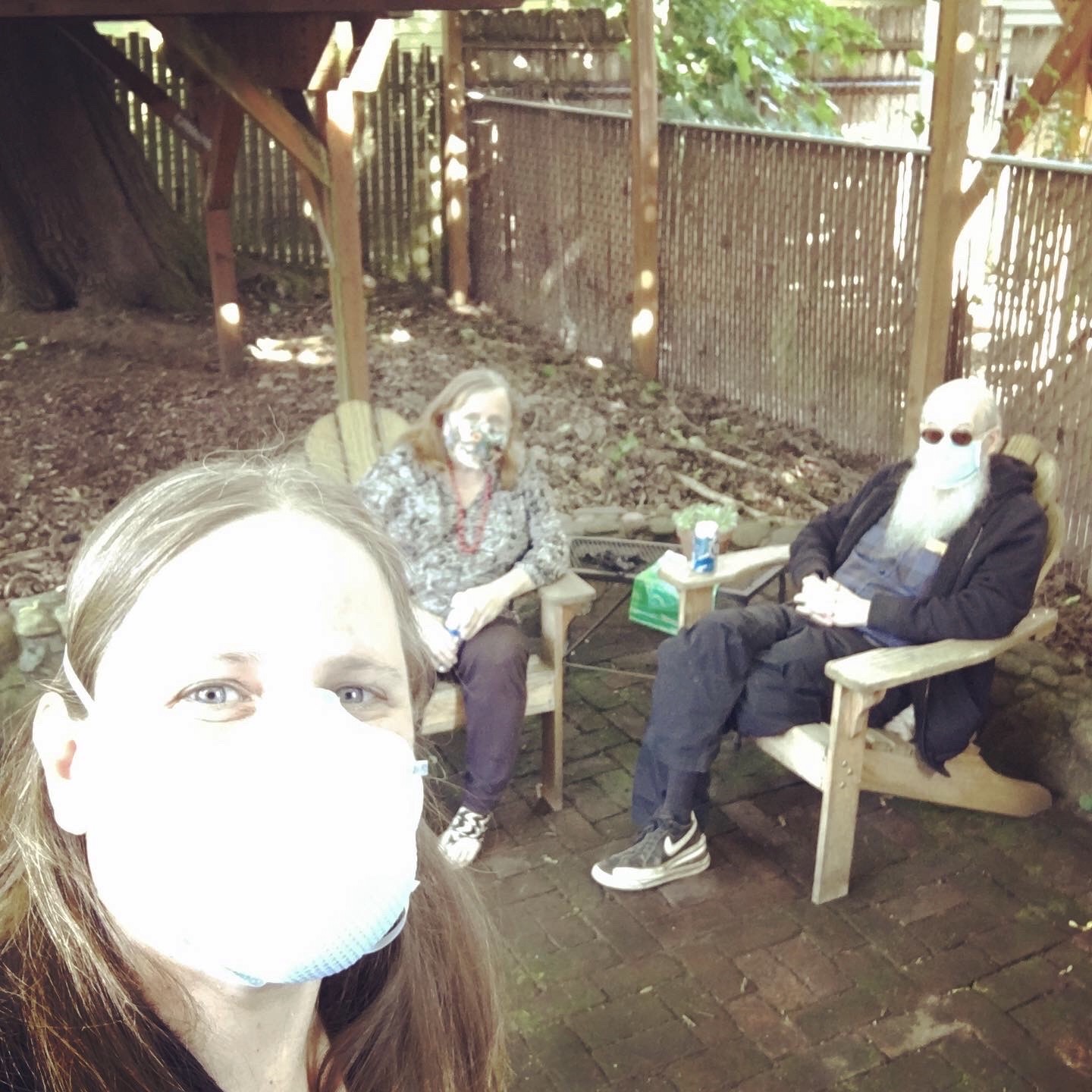 I donned mask and gloves to pop into my local Goodwill and picked up a couple of items that at first glance appear boring.

• A $3.50 golf bag.

• A 99¢ Star Trek Discovery mug.

• A $4.99 Settlers of Catan board game.

• A $1.99 plastic milk crate.

The golf bag was bought with an idea for resale, as were the mug and board game, (which then quickly sold on eBay.) But the milk crate? It'll replace the one under my kitchen sink that spontaneous combusted.

I'm pumped to have an excuse to organize the cupboard under the kitchen sink, which somehow devolved into a bottomless pit of filthy cleaning products.

I joke about curating a blog called "The Inoffensive Decorator," that solely publishes boring household makeovers to "beautify and elevate your home without attracting a second glance." This project will be featured over on that blog. I expect it to go viral.

My husband and I completed our taxes using Turbo Tax, and we'll be receiving both state and federal refunds. For pretty much the exact amount of our son's summer tuition payment. Easy in, easy out. Sigh . . . .

I noticed that someone in my local Buy Nothing Group was offering a sealed box of gluten-free chocolate macaroons. I offered to take them off her hands and then immediately got a text from my friend Lise asking if I was in the mood for a walk.

Kismet.

The two of us, (three, if you count her dog "Daisy") then walked the half mile or so to pick up the cookies. A delicious treat for my family, which we quickly demolished. Lise didn't want any.

My raspberries are bearing fruit, my husband switched from pricey deli meat sandwiches to Mexi-bowls for his work lunches, I hosted my mother and step father for a socially distant backyard event, (which featured zero food or beverages as we kept our masks in place) my son's summer university tuition was discounted for diminished on-campus services, my next door neighbor gave me an extra head of lettuce from her C.S.A. box and I gifted a large box of miscellaneous Japanese items to a neighbor whose kindergartener is enrolled in a Japanese language immersion program.

I didn't buy a Lear Jet or a vulgar gold-plated apartment in the sky.
Now your turn. What frugal things have you been up to?
Katy Wolk-Stanley    
"Use it up, wear it out, make it do or do without."
Click HERE to follow The Non-Consumer Advocate on Twitter.
Click HERE to follow The Non-Consumer Advocate on Instagram.
Click HERE to join The Non-Consumer Advocate Facebook group.
Click HERE to follow The Non-Consumer Advocate on Pinterest.
Disclosure: This blog post includes affiliate links, which may earn you a discount, as well as a small commission for me. This costs nothing extra to you.