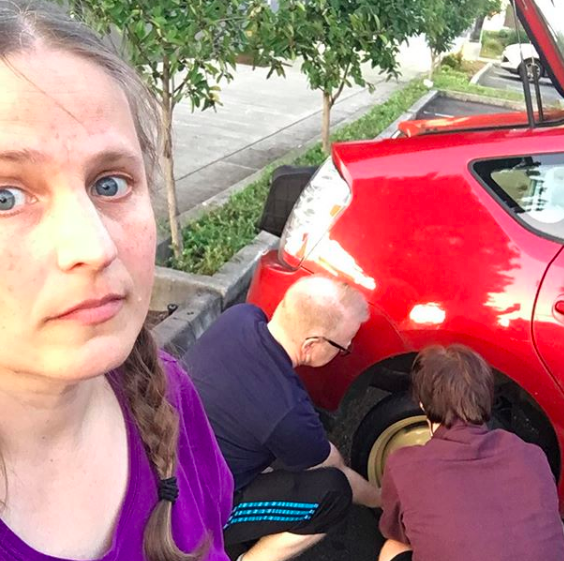 I sold a few things on eBay. Not regularly paced, but in annoying fits and spurts. (Three sales in one day, then no sales for five days!) No single impressive sale, although I did sell a couple of items that had otherwise been part of the excessive miscellaneous stuff that crowds my home.

Here's what sold:

• A $20 lot of 9 vintage kitchen drawer pulls leftover from when we revamped our kitchen in 1996. These had been sitting in an aptly titled junk drawer.

• A $25 pair of brand new Ikea handles that I picked up at Goodwill awhile back.

• A schwanky $75 motorbike toy that I'd just bought at Goodwill for a mere $4.99.

• A $15 stack of new-in-package brew pub coasters that I'd picked up at a pay-by-the-pound Goodwill Outlet bins store in the before times.

• A $15 Fiestaware plate from my personal overflowing stack.

• A $35 miniature marble bust of some unidentified composer dude.

• A $25 pair of women's Keen water sandals.

• A $20 hatbox that had been sitting in my death pile for more time than I'm willing to admit. (A "deathpile" is the name for items a reseller has yet to list for whatever reason.) It sold really quickly once listed, which is great since it took up more than its fair share of physical space.

I got my first ever flat tire, which luckily happened while I was driving at a safe low speed. Our tires were semi-recently replaced at Costco, so they still had some warranty left on them. The replacement cost was around $36, and even though my son and l Iooped through Costco we didn't succumb to any impulse purchases. However, we got the heck out of that indoor space pretty quickly as there were multiple people whose masks were positioned under their noses.

NOPE!

The cause of the flat? An entire pair of scissors!

I read a library copy of Ayelet Waldman's Love and Treasure, which was from the hilariously titled Quality Distraction reading list personally curated for me through the county's My Librarian program.

I've decided to work my way through all ten of the recommended books, and have already made a dent in Camille Perri's The Assistants. And since the list includes two books I've already read, I think this is a doable goal.

I garbage picked a Kettler tricycle from a neighbor's bin, I put together a number of eBay listings from stuff just laying around the house, my husband received a $94.47 check from a random class action lawsuit, I watched a library DVD of the Downton Abbey movie, (super mediocre, I definitely got what I paid for!) I've been going for masked evening walks with my friend Lise; and my husband and I enjoyed a socially distant "happy hour" with some neighbors which included an enthusiastically received black bean/corn dip that took advantage of ingredients I already had on hand. Plus I drank seltzer since I really don't like to drink alcohol.

I didn't buy a Lear Jet or a vulgar gold-plated apartment in the sky.
Now your turn. What frugal things have you been up to?
Katy Wolk-Stanley    
"Use it up, wear it out, make it do or do without."
Click HERE to follow The Non-Consumer Advocate on Twitter.
Click HERE to follow The Non-Consumer Advocate on Instagram.
Click HERE to join The Non-Consumer Advocate Facebook group.
Click HERE to follow The Non-Consumer Advocate on Pinterest.
Disclosure: This blog post includes affiliate links, which may earn you a discount, as well as a small commission for me. This costs nothing extra to you. The Amazon link is not an affiliate link.