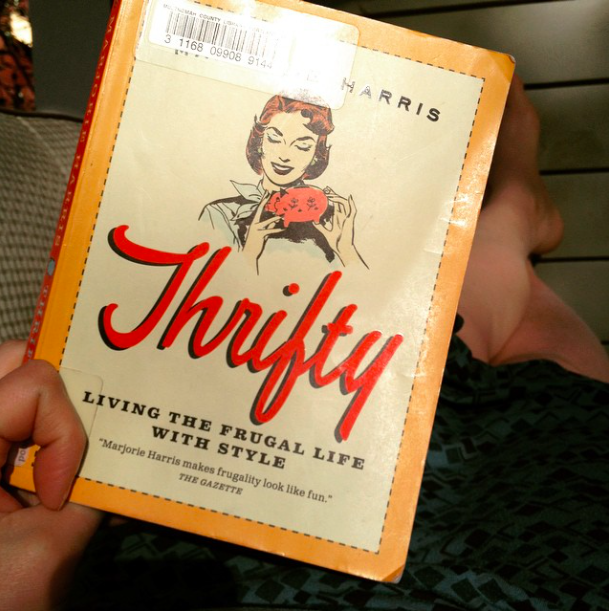 I took my younger son to Ikea yesterday as someone had left a brand new, still in package Ikea duvet cover at one of my mother's guest cottages, and we were never able to figure out whose it was. At first I thought I should sell it, but then I realized that I could simply return it, which I did for a groovy $20 in store credit. We also dropped off dead batteries and CFL lightbulbs, and hit up the cafeteria. My son tucked into a rare treat of chicken strips and fries and I chose a $1.99 bowl of minestrone soup, which was quite satisfying. I got a free cup of coffee using my Ikea Family card, and then we walked back to the car. I'll save the store credit for a time when there's something I actually need.
My mother gave me a $5 Fred Meyer gift card as a thank you for helping with her guest cottages. I was able to use it to buy two 18-packs of eggs and a half-gallon of milk. Gotta love those loss leader sales!
I told my neighbor who'd been giving me her day-old NY Times newspapers that I couldn't accept them anymore. I appreciated her generosity, but the stacked up newspapers were causing me too much stress, as I felt I needed to read each one before recycling. I gave her a jar of homemade applesauce as a thank you, and can now breathe a sigh of relief. I restarted my two day a week Oregonian subscription as they gave me a two month deal for $12.99, which included a $5 Fred Meyer gift card.
Although my kids have been on spring break all week, yesterday was the first non-rainy day. I'd wanted to go out and do fun stuff, but my son just wanted to hang out at home. I took that as an opportunity to lie down on my thrifted porch couch and read library books. I do feel bad that we've done nothing exciting all week, (especially since we went to Washington D.C. and New York last year) but my older son had lifeguarding classes until today, and my husband has been working almost every day.
I made a pretty floral arrangement using weedy garden flowers, my son wore soccer field picked pony tail holders in his hair all week, I used up an entire bunch of cilantro by storing it upright in a water glass, we ate leftovers, I brought home guest cottage food, I listed a few things on Craigslist and I enjoyed simple evenings at home with my family.
Now your turn. What frugal things have you been up to? 
Katy Wolk-Stanley
"Use it up, wear it out, make it do or do without."