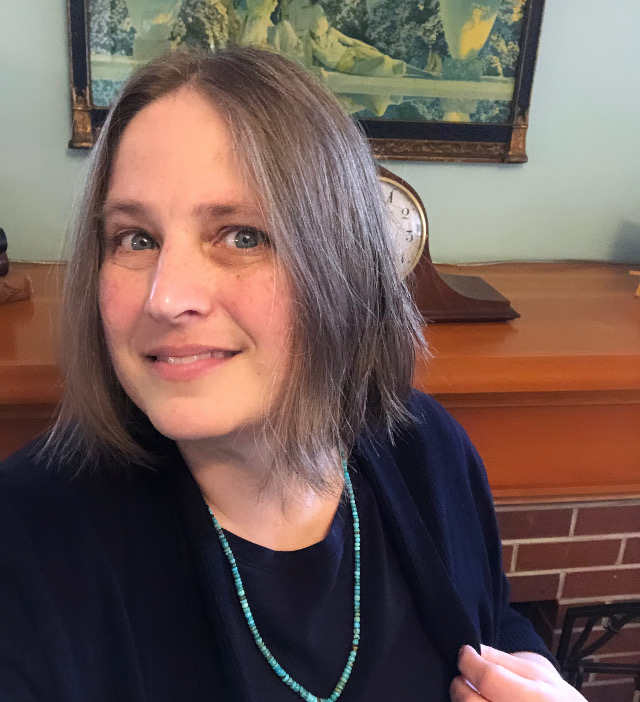 My 18-year-old niece and her boyfriend are visiting from the East coast, which gave me a proper kick in the tuchus to pull my son's childhood room back in order. (He moved out last year and absconded with all his bedroom furniture.) I'd already sourced a bed frame from the Buy Nothing Group, to which I added a full-size futon we already owned. I'd added a nubby foam pad last year when my sister visited, but my son is emphatic that it was still uncomfortable. I caved in and splurged on a fluffy $28 mattress pad from Bezos, which should help. I also pulled a chair, table and decor items from around the house and the room is put together once again, but more importantly is back to full function.

My daughter also moved out last year, taking her furniture but left piles of random stuff and a thick layer of dust. My goal for this year is to force her to go through her belongings and gradually gather what is needed to turn it into attractive and functional room. Both kids stop by the house multiple times per week, (the lure of a stocked refrigerator!) and often want the option to chill out  in their old rooms.

Our 1914 house is sizable, with four big bedrooms, a large storage space/attic, as well as a full basement. (Plus the single bathroom!) So it would easy to let the kids' old bedrooms lie dormant as we have no current need for them, but it bothers me to have unfinished projects and it's good for the kids to know they have a backup place to rest and recharge their batteries.

I finally broke down and got a haircut. Ideally I would've returned to my beloved Supercuts training center for a sweet free cut, but they appear to have changed the way they put the word out for potential clients. (It used to be a Facebook page, but it seems to have been abandoned.) Anyway, I was scrolling Facebook and came across an ad for a $10.99 haircut at Great Clips, which is apparently my price point.

$15.99 later ($5 tip) and my freshly bobbed hair is approximately 8 inches shorter and can now stop wrapping around my throat at night.

• I made a batch of Hasselbeck potatoes with some potatoes that were thisclose to hitting the compost.
• I sold a $35 stuffed animal, a $25 security blanket/plush and a pair of Victorian style boots for $90 on eBay. Update: I mailed out the wrong security blanket and will lose some money paying for the return. I'll mail the correct one out and eat the cost as an apology.
• I continue to print my eBay labels at the library for free.
• I donated a small bag of stuff to Goodwill and made sure to get a donation receipt for next year's taxes. Sometimes people put random stuff like picture frames, bulky toys, etc in my Little Free Library, so I donate them for the tax deduction. Books, people. Little free libraries only have room for books!
• Enjoying the seventh season of Shetland through my sister's trial subscription to Britbox. • My son and I drove through a Dutch Bros. kiosk and redeemed my free birthday coffee, which I had them split into two cups.
• I washed a load of my daughter's laundry as her apartment complex's dryer isn't working. I found three socks with holes so I darned them for her.
• My husband changed the oil on both cars and was even able to find sale price motor oil.

My #4 is a deliberate "frugal fail." I've spent a fair amount of money on restaurant meals this week, as I wanted to be able to treat my niece and her boyfriend to some of Portland's restaurant culture. Save money where you can so you can splurge in other areas.

I didn't buy a Lear Jet.
Katy Wolk-Stanley
"Use it up, wear it out, make it do or do without."