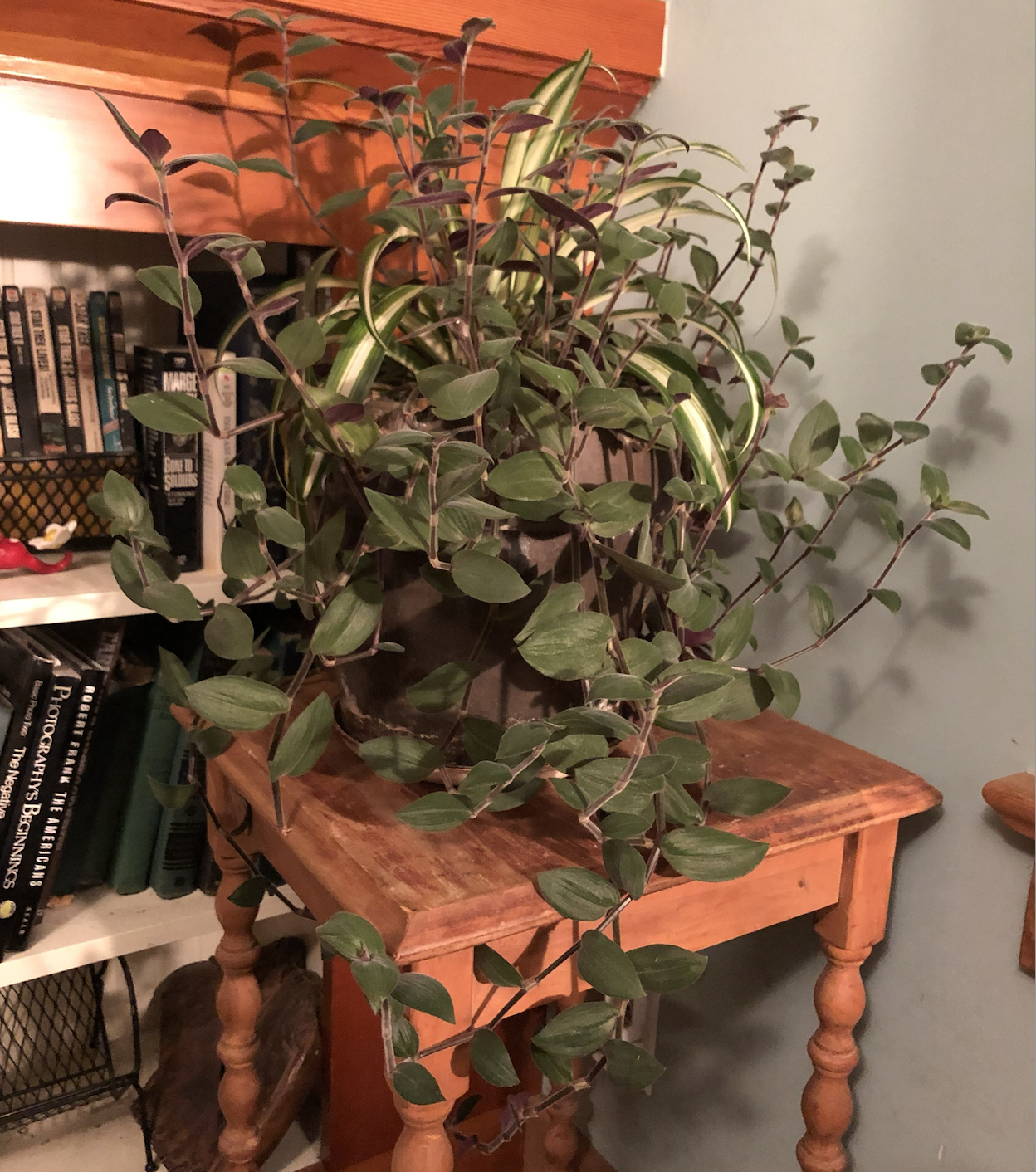 My son was tasked with picking out a houseplant for his office, so the two of us drove to Portland Nursery to browse their selection. I tagged along to ogle their pretty wares and maybe get a few ideas for my own horticultural menagerie. I have a wide variety of house plants, although most of them are cuttings I've snipped and then propagated on a windowsill.

One of my favorite plants to propagate is the above picture, as it grows fast and easily. It thrives in low light and isn't too picky about how often it gets watered. My mom gave me a cutting a couple years ago and its since provided enough babies for multiple plantings. However . . . I hadn't known its name until today! Say hello to "Fuzzy Bunny."


Propagating plants is not for those who need instant gratification, but it is an easy frugal hack for people who enjoy plants but hate wasting money. Want more info about how to propagate? Click HERE for specifics.

I bought two books on eBay:

• The Forgotten Arts & Crafts, by John Seymore. I can thank Rajiv Surendra for this one, as he recommended it in one of his informative YouTube videos. This Dorling Kindersley book is filled with detailed information on everything from the details on historic roof thatching to how peat was cut, dried and then burned to heat homes. The pen and ink illustrations are exhaustively detailed and I highly recommend this fascinating book.

• A blank baby book that's an exact match to the one I filled out when my oldest was born in 1995. I was leafing through the kids' baby books the other night and realized the information in my daughter's book no longer matches her proper name and gender. By recreating the original book, she'll be able to enjoy this record of her babyhood.

My friend Lise and I hit up Goodwill on 10%-off senior discount day and I bought:

• A pair of $19.99 Blundstone boots in my husband's size.
• A pair of Museum of Modern Art mugs for 99¢ apiece and a pair of Anthropology mugs for $1.99 apiece.
• A pretty Rejuvenation glass shade for $4.99.

My daughter brought over a pound of bacon and two tubes of biscuits from her grocery job, I cleaned out the fridge and only had to toss a couple of things, I've made all meals this week from scratch, I've been listening to Agatha Christie Tommy and Tuppence stories through the Libby app, I printed another free label at the library and I mended a split seam on my son's sweatshirt.

I didn't buy a Lear Jet.
Katy Wolk-Stanley
"Use it up, wear it out, make it do or do without."