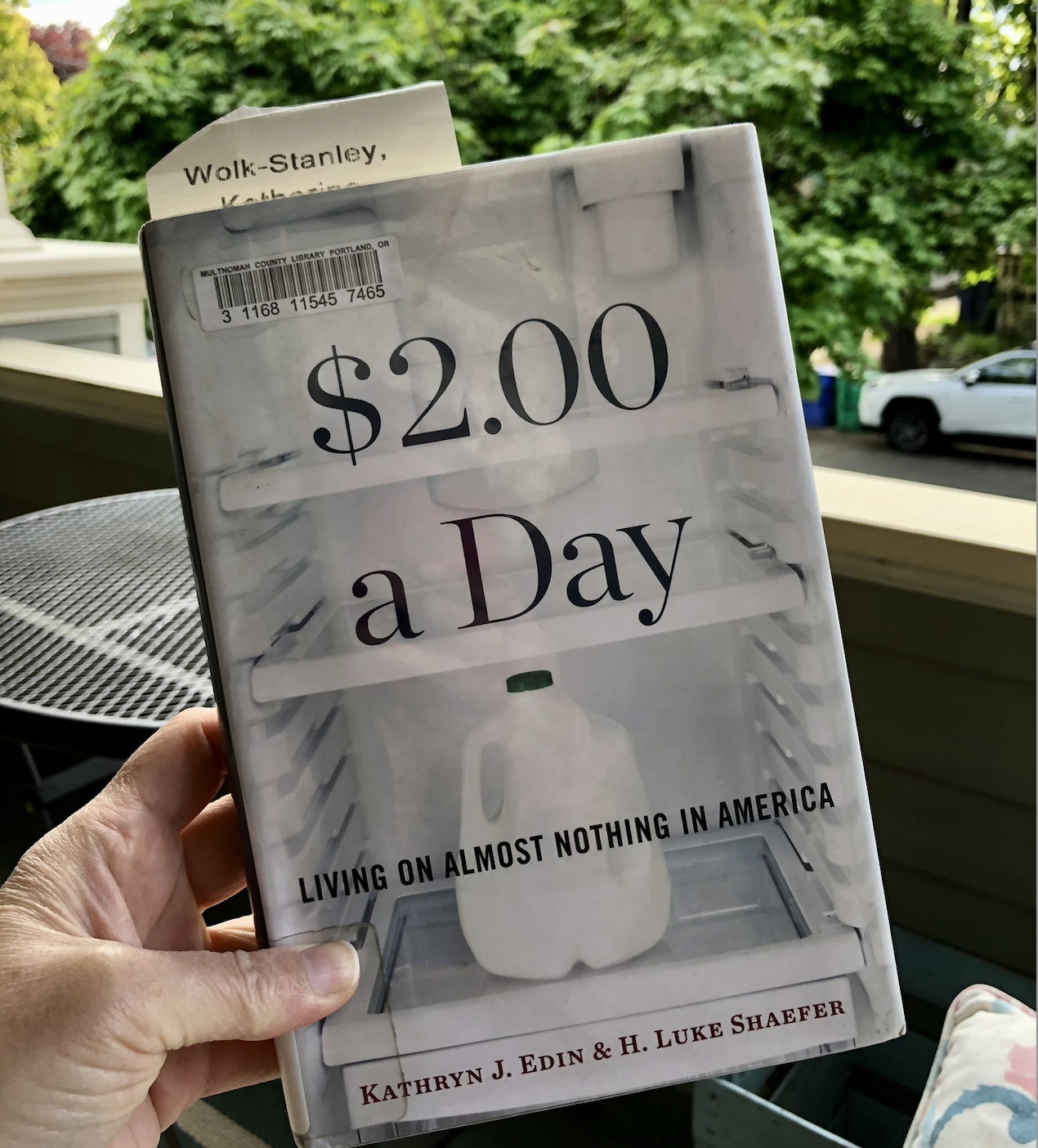 Spring has finally sprung in Portland, Oregon which means our rhododendron bushes and azaleas are in glorious full bloom. I live not too far from the Crystal Springs Rhododendron Garden, which normally costs $5 for admission but is free on Mondays. Take a wild guess which day I prefer to visit.

So when my next door neighbor and I were planning a get together, it was the perfect Monday destination. It wasn't raining (always a consideration in Portland!) plus we arrived nice and early, which granted us the opportunity for the very bestest park benches.

I used to take my kids there a lot when they were little as there were always ducks, geese and even the occasional nasty rat tailed beaver nutria! I even hosted my son's second birthday party there with a "duckling" theme. Knowing me, it was 100% on a Monday!

My husband and I replaced the footing part on an outdoor wooden lounge chair that had a single disintegrated piece. It was a simple 2″x4″, which made it an easy project. It's not hugely a brag worthy repair job, as the skill level required was pretty low, but it's still an accomplishment as it kept a functional item in circulation and out of the landfill.

I imagine that a lot of people would straight up toss a broken chair, but I feel that there's an inherent responsibility to maintain and repair your belongings whenever possible. Not only is it a monetary issue, but it's also an environmental act as overmanufacture of consumer goods is damaging our dear planet.

I brought my mending basket into our living room, where it unceremoniously sat unloved and ignored for at least three weeks. I finally dumped it out as I was sick to death of its' judgmental stare and spent an evening watching TV and darning nine individual socks.

The basket also contained my son's dress shirt with not one but two shattered buttons. (How? Why?) I didn't have any matching buttons, but my friend Lise is a seamstress and offered to bring over a jar of potential mates. I was able to locate two close matches and quickly sewed them into place. Lise received the password to our Peacock account as a thank you, and my judgmental mending basket is finally out of my eye line.

• I read library copies of Growing Up Poor: A Literary Anthology and started reading $2 Day: Living on Almost Nothing in America.
• I dug up overgrown plants from my garden to fill spots in undergrown areas.
• I mailed a birthday card to my cousin's aunt as they were trying to arrange for her to receive 85 cards for her 85th birthday. I didn't have a birthday specific card, so I used a pretty thrifted Marimekko postcard that I already had on hand.
• I set two perfectly good empty plastic gas cans on the curb with "free" signs. We'd somehow accumulated three cans, (Again . . . How? Why?) which was wholly unnecessary as we don't own any gas powered machines and I've never once run out of gas. They were nabbed by morning.

I didn't buy a Lear Jet.
Katy Wolk-Stanley
"Use it up, wear it out, make it do or do without."