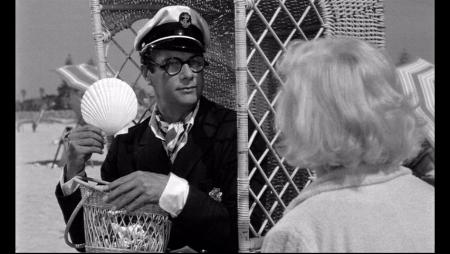 I took the time to go to our Sears credit card online account and research what those pesky "points" meant. It turns out we had enough to buy a $100 gift card to Shell Oil. It swiftly came in the mail, and I promptly filled up our gargantuan mini-van gas tank and will use the remaining credit for our station wagon. I just ♥ that I was able to use the points to purchase something we would have (grudgingly) bought anyway. (Am I the only one who pictures the divine Tony Curtis from Some Like it Hot holding up a shell and pretending to own Shell Oil whenever I gas up with them?)
My younger son and I participated in a big ol' bedroom purge the other night, and I finally located a Hardy Boys library book that I had given up on. I seriously renewed that book 99 times, which I only know because it's the limit! I took it to the library yesterday and had my fine erased. Woo-hoo!
Yesterday's Grand Central Bakery Tweet for Treat was for a free 8-ounce coffee. Although I'm normally a tea drinker, I do love me the indulgence of a latte every now and then. I swung by for a late afternoon coffee in between the errands of dropping my son off at work and grocery shopping. Such the perfect pick me up!
Safeway seems to have loosened its grip on its fantbulous $10-off $50 coupons, as they have miraculously appeared two weeks in a row. I am unable to resist their siren song, so I strapped on my coupon folder and did another big grocery shopping trip. I won't burden you with the specifics of what I bought and which coupons I used, but suffice it to say that it was all real food, and my savings was 40%-off.
I decided to hang a curtain rod on the wall of my son's room so he can display all of his soccer scarves. I put out the word on Facebook yesterday, and sure enough I woke up to find one on my porch this morning. Hooray for community, and thank you to my friend Heather from Mile 73.
Now your turn. What frugal activities have you been doing lately?
Katy Wolk-Stanley