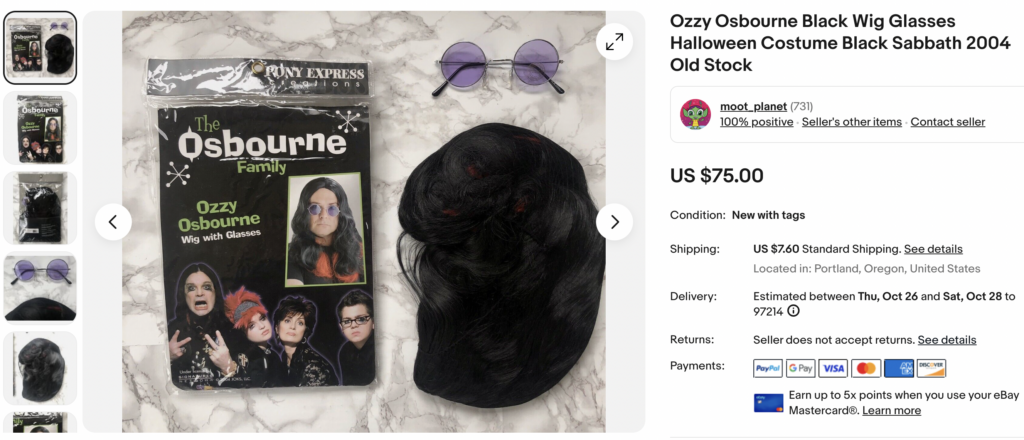 My husband is spending a week in Las Vegas for a baseball tournament, and here's how he's staying on top of the finances:

• He paid for the trip by working overtime shifts.
• He's sharing an AirBnb with two of his teammates.
• Their rental is outside the city limits.
• He's sharing a rental car with one of those teammates.
• His first stop after settling into the AirBnb was to grocery shop so the three of them can prepare their own meals.
• He has no interest in gambling, so there's zero chance of him losing our life savings.

He did invite me to join him, but I went to Vegas once at the end of nursing school and let's just say we didn't bond. Hard pass. Ick.

My mother turned 81 and we celebrated by shopping at the Goodwill pay-by-the-pound outlet, (her choice) followed by dinner at my house. We didn't exchange gifts as she already has everything she wants and needs.

I haven't been thrifting much lately, but I did pick up a midcentury teak and enamel wall clock, a Reed and Barton silver plate bowl, a terrycloth hand towel, a Catan Jr. game, two pairs of cribbage pegs, a Coach brand leather belt and a sealed bag of Legos. My mother bought a mug, a scarf, a baby blanket and maybe something else. The grand total was $11.17. I paid for both of us, which can hardly be categaroized under "generosity" as everything at the bins is so crazy cheap!

Dinner back at the house with the family was Asian-style marinated chicken thighs/drumsticks (the ones I picked up for 87¢/pound) rice and roasted cauliflower. Dessert was a certain box cake per my mother's request. I chose the menu based on how much could be prepared ahead of time, which is a very specific goal. The entire meal set me back around $15!

Happy birthday, mom!

I got together with my next door neighbor for an hour or so of tea and cozy chatting. We both simply drink tea from our own homes, which can hardly be simpler or more frugal. We schedule these laughably cheap dates every month or so and they always hit the spot.

I love getting together with friends and do so pretty frequently. Unlike fictional characters who indulge in pricey brunches and retail therapy, (I'm looking at you, Carrie Bradshaw!) we center our socializing on frugal activities such as going for walks, visiting in one another's homes, thrifting or even just running dull errands together.

Get yourself a friend who's happy to grocery shop with you. It's the best!

• My son and I stopped at IKEA after dropping my husband at the airport and dropped batteries/lightbulbs for recycling and then filled our travel mugs with free coffee.
• I listened to Jennifer Weiner's The Breakaway audiobook through the library's Libby app.
• My husband and I went to dinner at a local British-style pub and shared an entree.
• We watched a couple Paramount Plus episodes of the original Twilight Zone after my mother's birthday dinner. I was halfway through cancelling this streaming service recently and was automatically offered three free months. Umm . . . yes, please!
• I sold a $2 Ozzy Osbourne thrifted Halloween costume for $75 on eBay!

I didn't buy a Lear Jet, not even at the Goodwill Outlet.
Katy Wolk-Stanley
"Use it up, wear it out, make it do or do without."
Click HERE to follow The Non-Consumer Advocate on Instagram.
Click HERE to join The Non-Consumer Advocate Facebook group.