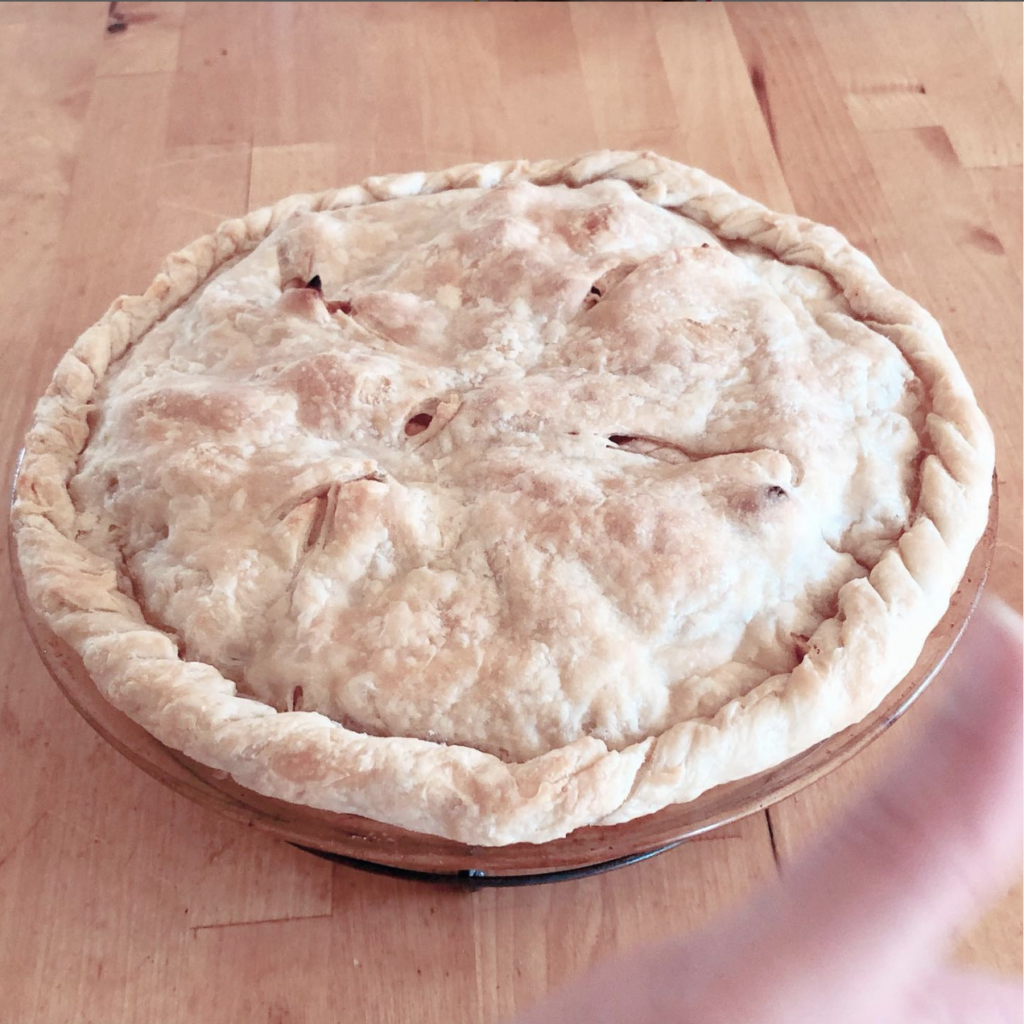 I hosted a family dinner for an out of town cousin last night, which took a bit of creative planning as:

1) Two guests were vegetarian.
2) One of those people was about to board an airplane, which removed "beans" as an option. This decision was a public service.

I went ahead and served "bangers and mash" as it was simple to pull together and it's just as easy to cook veggie sausages as it is to cook regular ones. Plus I had the last of a 10-pound bag of potatoes that needed to get used up. A bag of frozen peas, a free loaf of ciabatta bread and a homemade apple pie completed the menu.

There were no complaints.

I used free apples from the neighbor's tree for last night's apple pie. Free food somehow always tastes better.

My scooped up my cousin for an afternoon of adventure during his stay here in Portland. His first choice was to visit the Portland Japanese Garden, but sadly it was Tuesday, the one and only day that they're closed. Instead we drove up to Forest Park and hiked around for an hour or so, which ended up being a perfectly acceptable plan B. Plus it was free.

• My daughter gave me a pound of butter, a bag of corn tortillas and the aforementioned loaf of ciabatta bread from her schwanky grocery store.
• I refreshed the stale ciabatta bread by running it under water for a second, wrapping it in aluminum foil and then reheating it in the oven. This hack is amazing!
• I smoothed out the aluminum foil and put it back for reuse.

I didn't buy a tiny Lear Jet.
Katy Wolk-Stanley
"Use it up, wear it out, make it do or do without."
Click HERE to follow The Non-Consumer Advocate on Instagram.
Click HERE to join The Non-Consumer Advocate Facebook group.