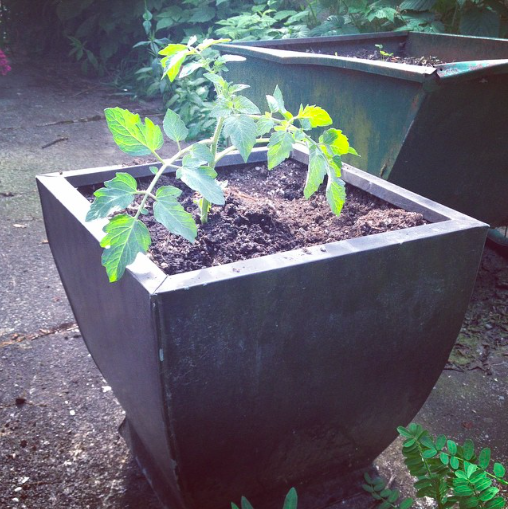 My family spent yesterday celebrating my younger son's 17th birthday. Because we ate a filling lunch in the late afternoon, we didn't end up needing a dinner.
I finished reading my library books, but have two waiting to be picked up.
My friend dropped off her volunteer cherry tomato, which was quickly transplanted into a large planter that I permanently borrowed from my mother a few years ago.
I mended a pair of my son's favorite flannel pajamas.
I brought three dozen birthday cupcakes to my husband's soccer game on Saturday. I used the wacky cake recipe, (which has no eggs) and whipped up a batch of cream cheese frosting using the last of some 50¢ cream cheese packets, as well as loss leader butter and powdered sugar given to me as a thank you from a neighbor. The total cost was maybe a couple of bucks including the 59¢ paper liners. There was even enough to share with the opposing team, even though they beat us 5-0.
Now your turn. What frugal things have you been up to?
Katy Wolk-Stanley
"Use it up, wear it out, make it do or do without."