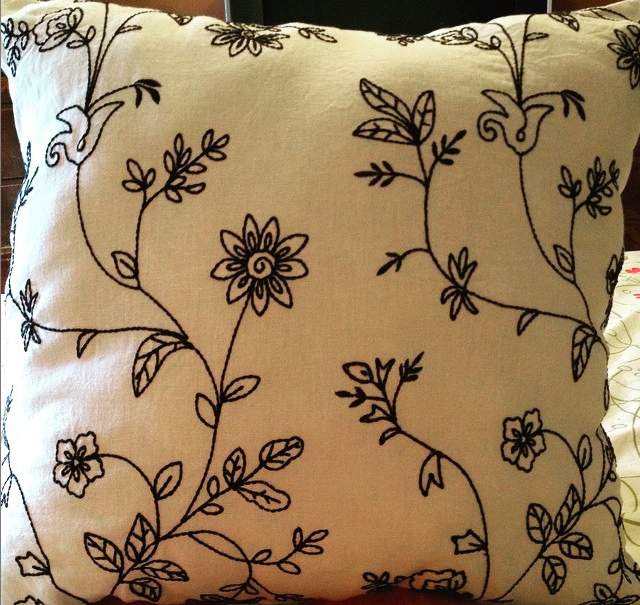 I brought home a pretty Ikea throw pillow from a free pile. It had a small tear, which was easily mended. I also picked out enough stitches to remove the cover for laundering. The pillow now looks perfect, and my money stayed 100% in my bank account.
I was able to score six free tickets to a Portland Thorns FC soccer game. This is because area 76 gas stations are currently giving vouchers for two free tickets when you gas up your car. It's a bit fussy, requiring a receipt, a filled in form and going in person to the soccer stadium box office. However, since the tickets normally sell for $17.50, it's worth the effort. Of course I'm selling the tickets, although at a sizable discount for the buyer. A profit for me, and a bargain for the buyer is always my goal!
I made a nice homemade meal for Father's day instead of eating in a restaurant. My husband asked for chicken pot pie, which was delicious for the four of us. I also assembled an extra pie, which I popped into the freezer. Perfect for a night when we're tempted to get takeout.
I have an all day meeting at work tomorrow and made sure to pack a lunch ahead of time. It's right next to an in-hospital deli and coffee stand, so this will help to stave off any impulsive food buying. (I go to work to make money, not spend it!)
I hung two loads of laundry on the clothesline today, helped my son bleach his hair with a $2.99 kit, watched a couple episodes of Netflix Supernatural episodes as my Saturday night entertainment, sat on the front porch with my husband as my Sunday evening entertainment, brought home a cute ceramic planter from someone's recycling bin, used coupons for milk, produce, ice cream, Kettle chips and orange juice at Fred Meyer, enjoyed some beautiful hydrangeas from my friend Lise and didn't buy a Lear Jet.
Now your turn. What frugal things have you been up to?
Katy Wolk-Stanley
"Use it up, wear it out, make it do or do without."