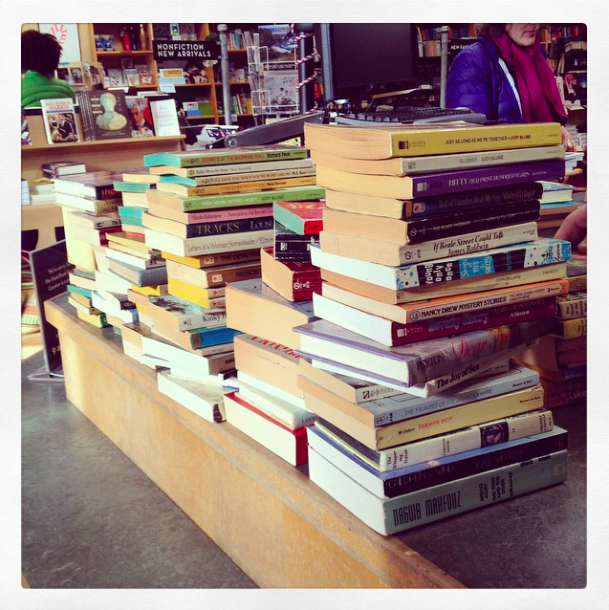 I'm doing another Five Frugal Things blog post today because frugality is an ever present part of my daily life, and not everything is about Christmas!
I stopped at The Grocery Outlet on my way home from dropping my son at school, which is the only time I go as it's across town and I always batch this errand. I bought seven half-pound packs of Columbus brand herb turkey breast for $2.49 apiece. I put six into the freezer, and will enjoy not spending the $10/pound that my husband's deli meat normally costs for at least a month. This brand is normally sold at New Seasons and other fancy schmancy grocery stores for at least twice this price! Plus I used a $3-off-$25 coupon from my Chinook Book.
I am cooking up pinto beans in the crock pot to make burritos for tonight's dinner. My husband bought an enormous Costco bag of pinto beans a couple of years ago, and we've been using them up ever since.
I did a Costco run yesterday for cat food and bought . . . nothing but cat food. I did sample Haagen Dazs ice cream, salmon, vegetarian orange chicken, a Ferrero Rocher chocolate, cheese and possibly something else. I had some eggs and toast before leaving the house to make sure I wouldn't be hungry when passing the food court. I also filled up the gas tank of my minivan for $2.28/gallon.
Last night's dinner was a Rosemary White Bean Soup from a recipe I found on The Prudent Homemaker's blog. It was huge hit and my sixteen-year-old son wanted to know what it was because he liked it so much. I already had the white beans on hand and the rosemary I snipped from a neighbor's bush.
My husband and I both texted ALAMPE to 727272 to get codes for a free Redox movies. And unlike most of their codes, they'll actually be good to use until December 22nd!
I took a BIG box of books to Powell's bookstore yesterday to sell. They only bought a small number of the books, but since they'd been sitting in my father's attic since 1991, I consider it a win! I took all the unsold books to Goodwill and will use the deduction when tax time comes. I used my store credit to buy a lovely kitchen item for my sister's birthday at their Powell's for Cooks and Gardeners store.
Now your turn. Did you do any more frugal things today?
Katy Wolk-Stanley
"Use it up, wear it out, make it do or do without."