Five Things That Make Me Happy:
1) This photo from 1990: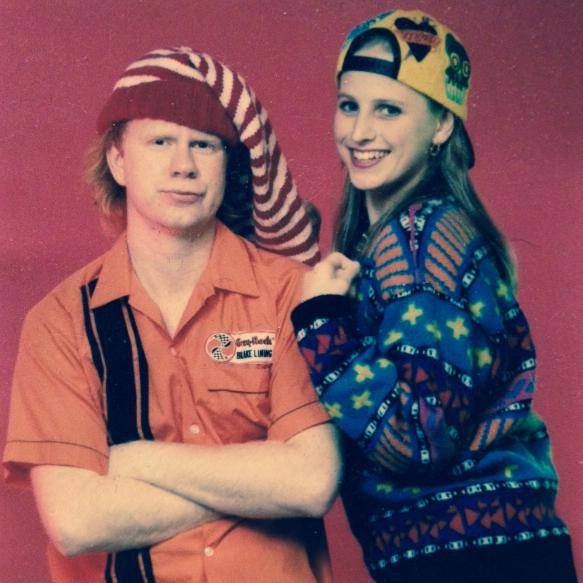 2) My next door neighbor and I took advantage of some lovely sunny weather to meet up for coffee and go for a walk. Great conversation and terrific company.
3) I extended my outside time by pulling out all the overgrown dead foliage from my garden, a job which I'd been procrastinating since the end of fall. My garden is no longer a slimy embarrassment, and hopefully I soaked up enough vitamin D to last until June.
4) My older son recently discovered Simon and Garfunkel, and I was able to quickly get him a stack of their CD's from the library.
5) This article about a British couple that discovered a completely intact time capsule Victorian kitchen in their basement.
One Thing That's Pissing Me Off:
1) I dropped my beloved garage sale pressure cooker on the floor and the handle broke in two.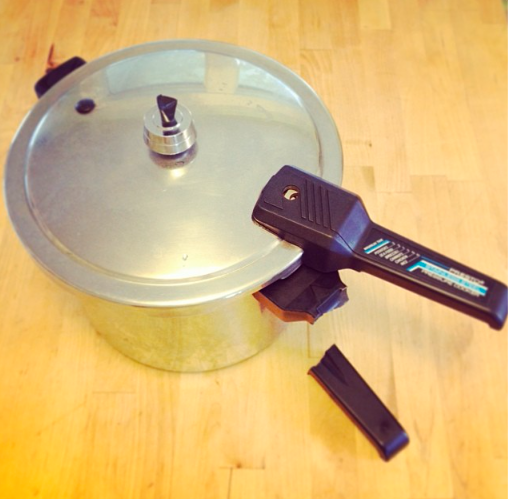 Now your turn. What's making you happy, and conversely what's pissing you off?
Katy Wolk-Stanley