It's time for another Non-Consumer Photo Essay, because my Instagram account is chock full of non-consumer-y goodness.
Like this photo of a chair I picked up yesterday on my way home from picking up groceries. It turns out that it's George Nelson for Herman Miller and they sell for $1000 apiece on eBay. Can I get a what-what?!
My original plan had been to reupholster it, but now I'm going to just clean the original fabric.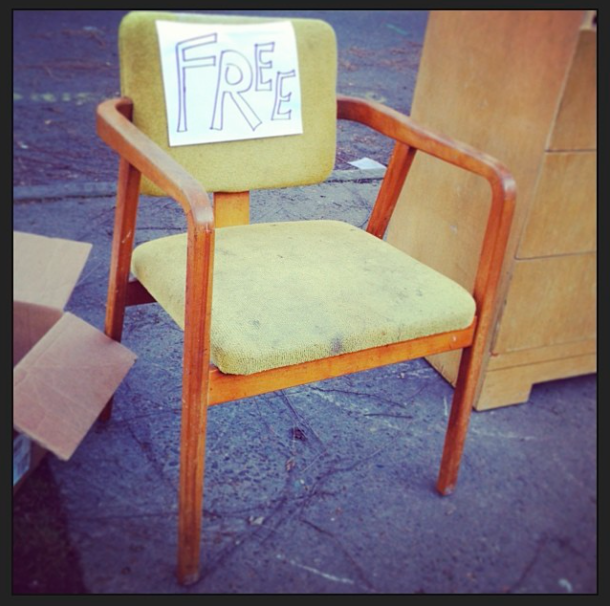 My neighbors are having their basement remodeled, and this window and framing was very tempting. I held off though, as one of the windows was cracked. It would look super cute cleaned and hung in the backyard, or with the glass panels replaced with mirror.
Oh . . . the possibilities!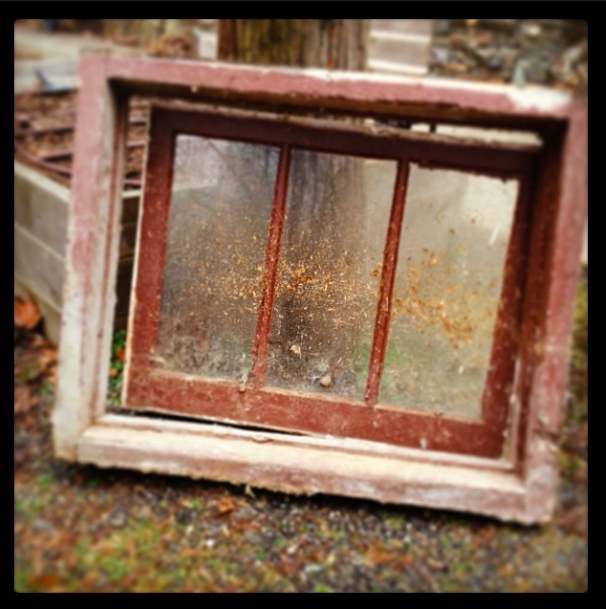 I am forever grateful that the New Seasons Market takes plastics recycling, and that this store is walking distance from my house.
Win-win!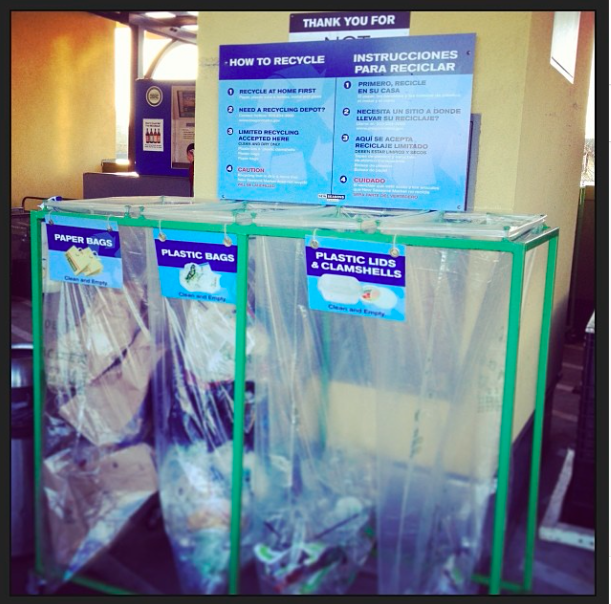 Although I do use my electric dryer during the winter months, I still dry all lightweight clothing on a rack over a heating grate. And since my house is all soccer all the time, this is a significant portion of our laundry.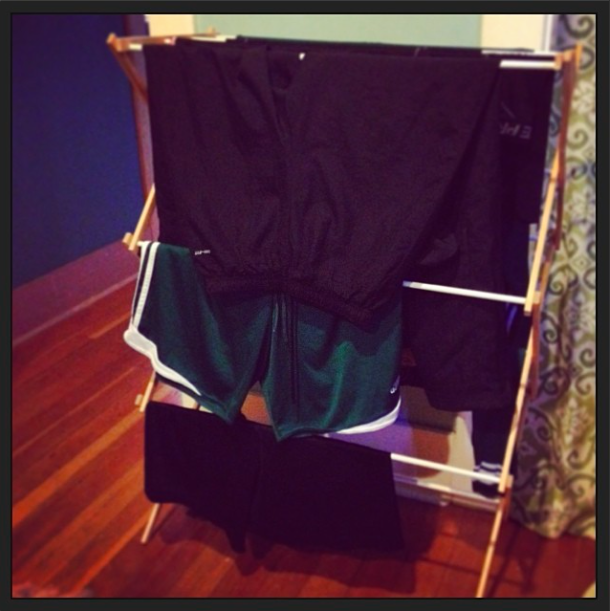 Katy Wolk-Stanley