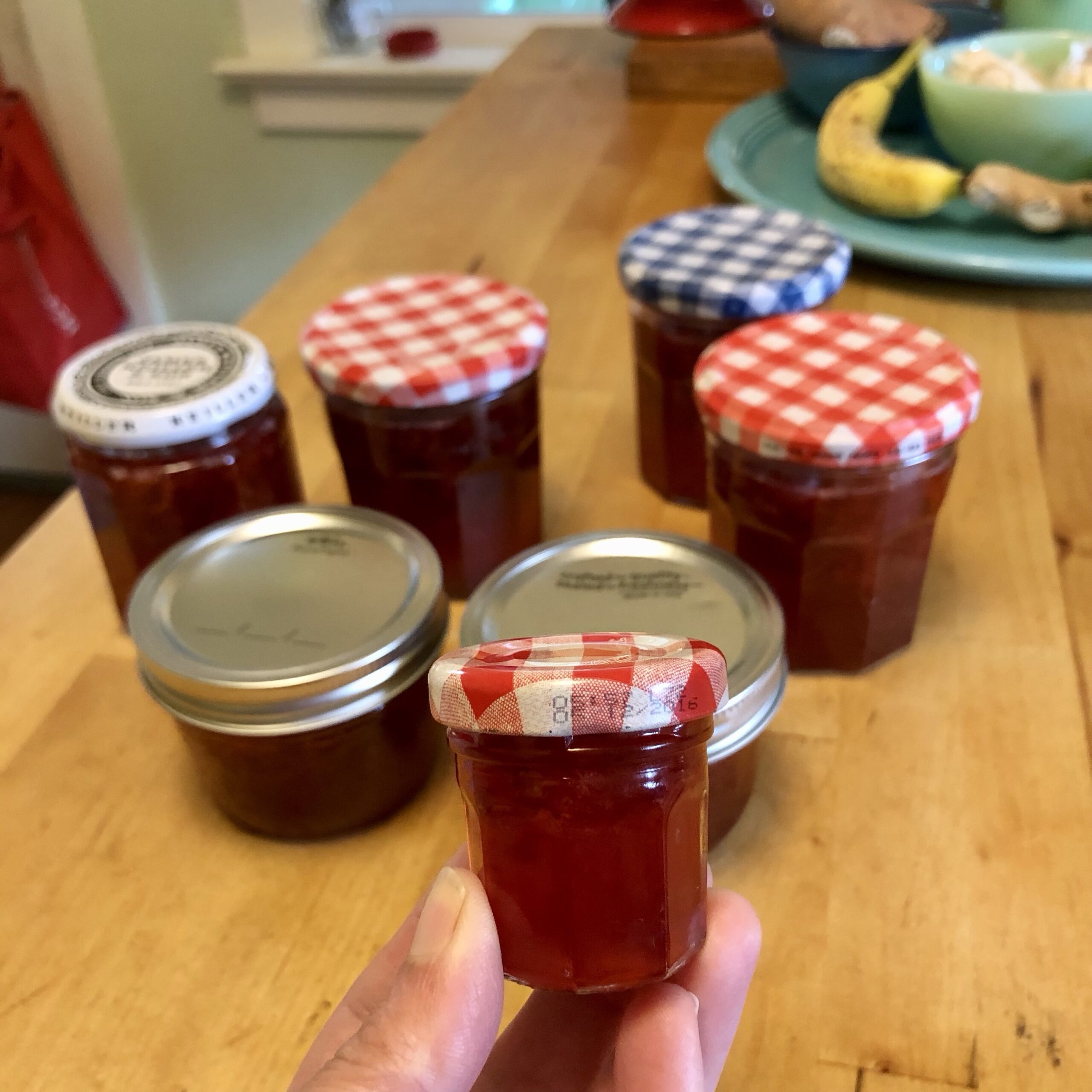 My husband and I paired gassing up at Costco, (the least expensive choice) with treating ourselves to a meal at IKEA. Me being me, (the cheapest lady in Cheaptown) I chose a $1.15 veggie hotdog and my husband ordered a plate of their $8.49 meatballs. We also enjoyed a cup of their free coffee and called it good. There isn't an option to tip, which keeps the bill under control.

Our bread stores had gotten low, so I stopped by the Franz Bakery Outlet store and picked out $10 of bread items. Why ten dollars? Because you get to choose an extra free item when you hit that amount, plus you get your card punched towards future free bread.

I bought:
• A 10-pack of English muffins.
• A dozen brioche hamburger buns.
• A loaf of thick cut bread for French toast.
• A loaf of Seattle sourdough round sandwich bread.
• Two sleeves of bagels.
• A loaf of Seattle garlic French bread.
• A package of peanut butter chocolate chunk cookies.

We have a basement freezer, so these bread items will last us for a couple of months.

My son's been complaining about his 2018 iPhone's battery and overall slowness lately. I told him he could either buy himself a new/used phone or I would pay to get the battery replaced. He chose to at least try getting the battery replaced.

The locally owned shop replaced the battery, threw in a free screen protector and then suggested a couple of ideas (update the settings, etc.) to deal with the phone's sluggishness. Total cost was $45.

The constant replacing of perfectly good electronics, specifically cell phones is an environmental travesty and I'm happy to shell out a few bucks to keep my family's phones in operation.

I took the cheap frozen chopped strawberries from last week and cooked up a batch of jam. The strawberries were just 50¢/pound, the clearance priced pectin was 25¢, the lemon juice was maybe another 25¢ and the sugar was . . . however much sugar costs at Winco. I chose to not bother with a water bath and official canning jars as I had room in the refrigerator to store the jam and would likely be gifting a couple of the jars anyway.

Easy, cheap, yum!

• My friend Lise and I went to our neighborhood movie theater to see the Barbie movie. We paid full price, but stayed away from concessions and walked from home. We live in an extremely walkable neighborhood, which saves us both countless hours of driving.
• My husband and son went to The Pixies at an outdoor concert space and borrowed a pair of low folding chairs from our next door neighbors. They placed them on beach towels to keep them clean and then returned them the next day along with a jar of jam.
• My neighbors down the block put three Bonne Maman jars in their recyling bin, which I brought home, washed and then filled with fresh jam.
Katy Wolk-Stanley
"Use it up, wear it out, make it do or do without."
Click HERE to follow The Non-Consumer Advocate on Instagram.
Click HERE to join The Non-Consumer Advocate Facebook group.