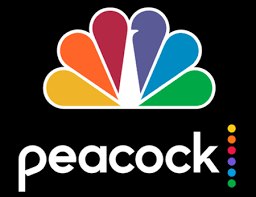 I checked out a "Lucky Day" book from the library and excitedly saved it for the end of a long and productive day. I picked out a pretty bookmark and then settled in to be immediately overwhelmed by the stench of cigarette smoke. Like the book had been used as an ashtray.

I returned it to the library, but brought it to the information desk to make sure it didn't automatically get reshelved. I asked the librarian if they had a trick to remove cigarette odor and she said they they did, which was to put it "in the garbage."

I've had this happen maybe three times over the years, which I suppose is a small percentage of all the books I've checked out through the years. But still, gross. Also, a sad waste.

Our free subscription to Peacock streaming TV which came with our Xfinity internet came to an end. We still have Xfinity, but this freebie is sadly over. Oh well, at least I got the most of it by sharing it with my sister and my friend Lise. I will miss The Office.

I'd be tempted to start paying for it, but we already pay for HBO Max and Apple TV. We get Hulu, Prime Video  and Disney+ through friends and are getting a year of Netflix for free at the moment. At some point it becomes an excess of riches.

I'm normally really skilled with my ability to find amazing restaurants while traveling, but we ate in the absolutely worst Middle Eastern restaurant while in Nebraska last month. It had amazing Yelp reviews, but everything was absolutely dry and flavorless. Seriously, we couldn't come close to finishing our meals and we easily spent $75 with tip. I'm still mad about it.

I bought the Lear Jet.
Now your turn. What "frugal fails" have snuck into your life lately?
Katy Wolk-Stanley
"Use it up, wear it out, make it do or do without."
Click HERE to follow The Non-Consumer Advocate on Instagram.
Click HERE to join The Non-Consumer Advocate Facebook group.