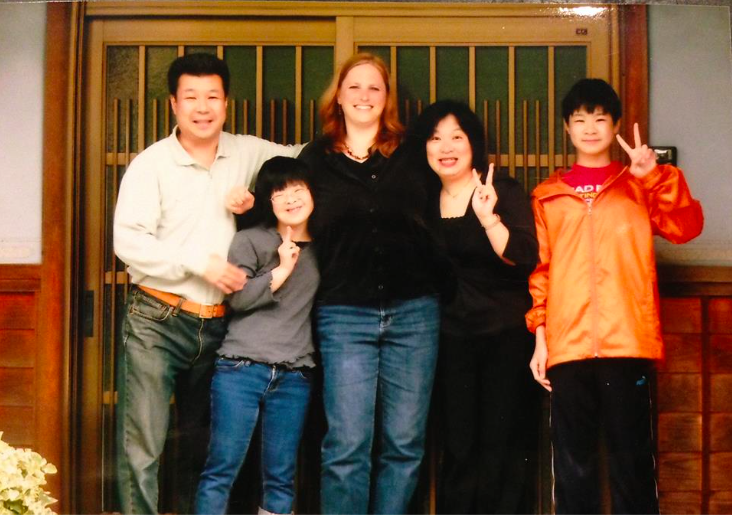 As the parent of two kids who went through a Japanese language immersion program, I've hosted at least twenty foreign exchange students and teachers through the years. It's been for as few as three days and as much as six months. It's always on a volunteer basis, and I like to think that I'd worked out enough of the kinks to make for a smooth and positive hosting.
But then I went to Japan in 2012 and was assigned my own host parents and realized that I needed to up my game. My far from wealthy host family treated me to multiple restaurant meals, endless local attractions and wouldn't let me spend a dime. They also presented me with an armload of gifts and a personalized photo album of our time together.
Since that trip, I've enjoyed figuring out ways to provide similar experiences and treats without breaking my family's budget. We have a exchange student from Sapporo arriving tomorrow for an eight day visit and I've got a few tricks up my sleeve. Kentaro will be kept busy during the school days, so we'll only be responsible for mornings, evenings and the weekend.
Stipend
There's a $70 stipend "available" that I'm happy to accept. My younger son went on the reverse exchange to Sapporo in 2014 and stayed with two different host families for two weeks apiece. I paid a stipend and clearly recall paying between $100 and $150 per week. You bet I'll accept that stipend!
Hoard freebies
My husband was given a Portland Timbers T-shirt in a medium size and to quote the big lug, "I haven't been a medium since junior high." It still has the tags on it, so we'll gift it to Kentaro on Sunday when we take him to a Timbers game. We also have patches and scarves. The extra soccer ticket cost $25, and will be our treat.
My health nut of a father was given a gift certificate to Voodoo Donuts for 13 free donuts/month for an entire year. We'll be able to stop by this Portland tourist trap for treats and people watching.
Plan inexpensive activities
Instead of taking Kentaro to admission based activities, we'll likely find free things to do like stomp around Mt. Hood and visit my father's cabin. It's only an hour's drive from the house and always a hit. (This is weather dependent, as I have yet to meet anyone who enjoys being forced outside in rainy weather.)
We live within a few blocks of a street filled with adorable shops. My son can walk Kentaro over for souvenir shopping and general sightseeing.
We'll drive the mile over to the Mt Tabor reservoirs for iconic Portland views and photo ops.
Say yes to free opportunities
There's a host family Hawaiian food party one evening, and you know that I was quick to accept. Not only will this cross off one evening's meal, but the location is just two blocks from the house.
Borrow instead of buy
The twin sheets on the bed in our spare bedroom are getting extremely thin. Instead of buying new sheets, I called my mother and asked to borrow a set. (She has huge numbers of sheets due to her guest cottage business.) Yes, I'll still need to source some new sheets, but now I can find some free ones without a deadline.
Be deliberate with meal planning
We do plan on two restaurant meals during Kentaro's stay with us, but I'll also meal plan the entire week which is not usually my style. (I usually plan one day in advance, which works well for us.) We'll eat at a Mexican restaurant on Mt Hood on Saturday and also hit up a Texan style barbecue restaurant that's very American in decor. (Yee haw!)
Of course, all plans are open to change and dependent on Kentaro's interests and energy level. (Jet lag is a bitch!)
My family has really enjoyed the personal connections that we've made through hosting. International travel is prohibitively expensive for most people, but being a host family has allowed us to get an in-depth view of Japanese culture without leaving home. Hosting does not require a luxurious home or a high income, it simply requires an open mind and a willingness to expand one's world.
Katy Wolk-Stanley
"Use it up, wear it out, make it do or do without."