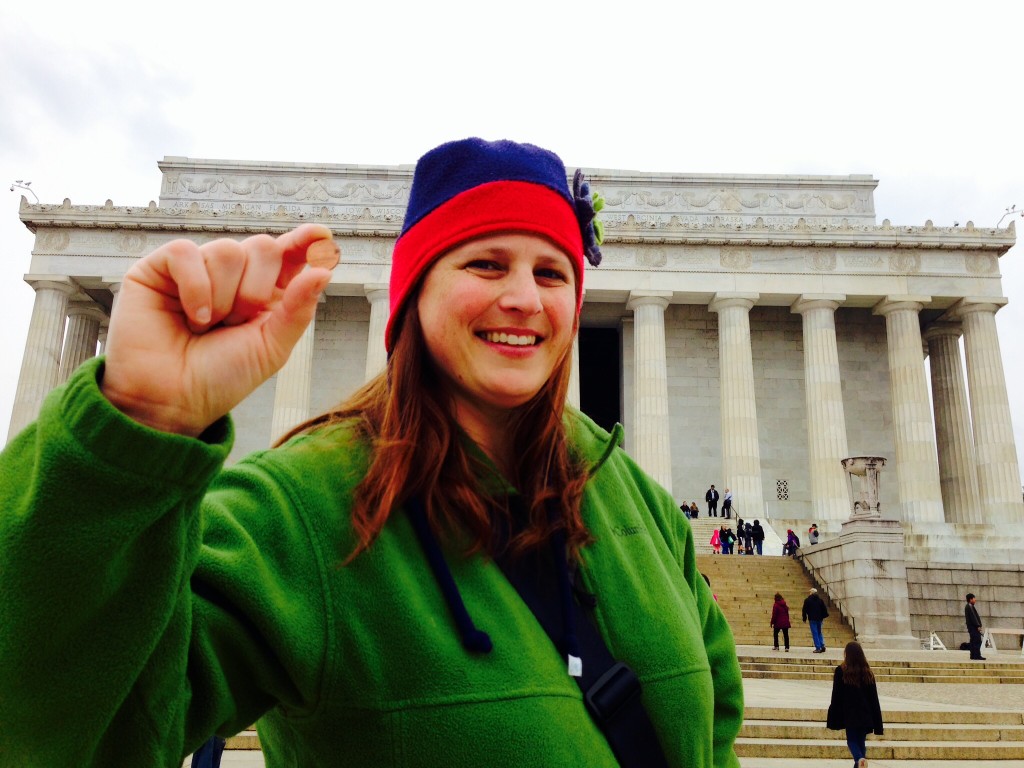 My family is in Washington D.C. right now, and it's a very interesting mix of very expensive and extremely frugal.
Here, let me elaborate:
My husband is being presented with an award, so the airfare and very nice hotel for the two of us was free. However, the tickets for the kids were $580 apiece. Frugal/expensive.
My husband was given a stipend by his employer for incidentals, but yesterday's hotel breakfast was $84 with tip. Frugal/expensive.
I packed sandwiches, chips, cookies and fruit for the airplane, but we still splurged on food court food as we were hungry for dinner by the time we were leaving the Chicago airport. Frugal/expensive.
Yesterday's entertainment included walking down the National Mall and stopping into The Smithsonian Museum of Natural History. Dinner was included in a banquet presentation by my husband's employer, and we were able to walk everywhere we needed to be. And when my husband started taking everyone to the museum cafe to get drinks, I found us a drinking fountain. Frugal/frugal/frugal.
Yesterday's souvenirs included a penny found on the ground (Lincoln Memorial on the back!) and making one of those squished penny thingies at The Smithsonian. I was mock horrified to find that the hand-cranked-squished-penny-machine cost $1.01 instead of 51¢. Frugal/expensive.
Today's breakfast is part of the festivities, so it will be free, but we are going to a restaurant to meet up with an old friend for dinner. Frugal/expensive.
Saving money where we can so that's available for when frugality is not an option. It's the Non-Consumer way.
Katy Wolk-Stanley