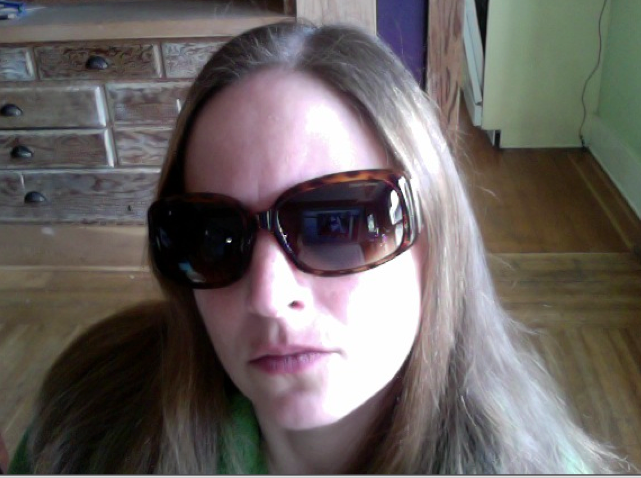 Today I am . . . 
Getting ready for our east coast trip by running errands, writing to-do lists and trying to achieve a goal of leaving the house in a state of complete cleanliness and order. Nothing's more depressing than coming home to a stale and messy house. So depressing!
Looking forward to the Non-Consumer Advocate D.C. Meetup on Tuesday, March 25th at the Library of Congress at 10:45 A.M. I'm hoping at least one person shows up. (It's during the day, which I know is a barrier for those with jobs. Sorry.)
Enjoying my new $2 sunglasses. My last Goodwill pair finally bit the dust, so I spent a few minutes rifling through the haystack of thrifted eyewear until I found an acceptable pair. I did find a really nice pair of Ralph Lauren sunglasses, but they turned out to be prescription. (I'll try to glue the old pair back together, but want a not-sure-to-break during-our-vacation pair.)
Really wanting to include a visit to the Tenement Museum in New York City's Lower East Side. My husband and I lived in the neighborhood in 1989-1990-ish, and it was still completely ungentrified.  My step-mother grew up there, and was horrified that we would knowingly live in such an awful area. To her, it was a place to escape.
Planning a dinner meal that will use up as many perishables as possible from the fridge.
Taking my son to school and running errands on my way home. Gotta go, bye!
Now your turn. What are you doing today?
Katy Wolk-Stanley