I mentioned the other day that my younger son and I spent some time browsing our local Goodwill in search of hidden treasures. The seventeen year old? He wanted cool stuff to bring home. The forty eight year old? Always in search of the oddest and most wonderful items to photograph for blog posts. It's an excellent goal for someone who's trying to:
A) Not become a hoarder.
B) Spend as little money as possible at all times. (Seriously, people. Two kids is college at the same time is going to be tighter for us than an aging celebrity's forehead!)
First up, this delightful bitchy nurse figurine. Yes, her nose is up in the air and she's sporting a sour look on her face, but I'm a nurse and I get it. She's worked 12 hours without a break and needs to pee, which is odd since she's had zero chance to hydrate. She's been told by a snotty doctor to carry this tray of mystery disgustingness across the hospital. No wonder she's pissed. Who can blame her?!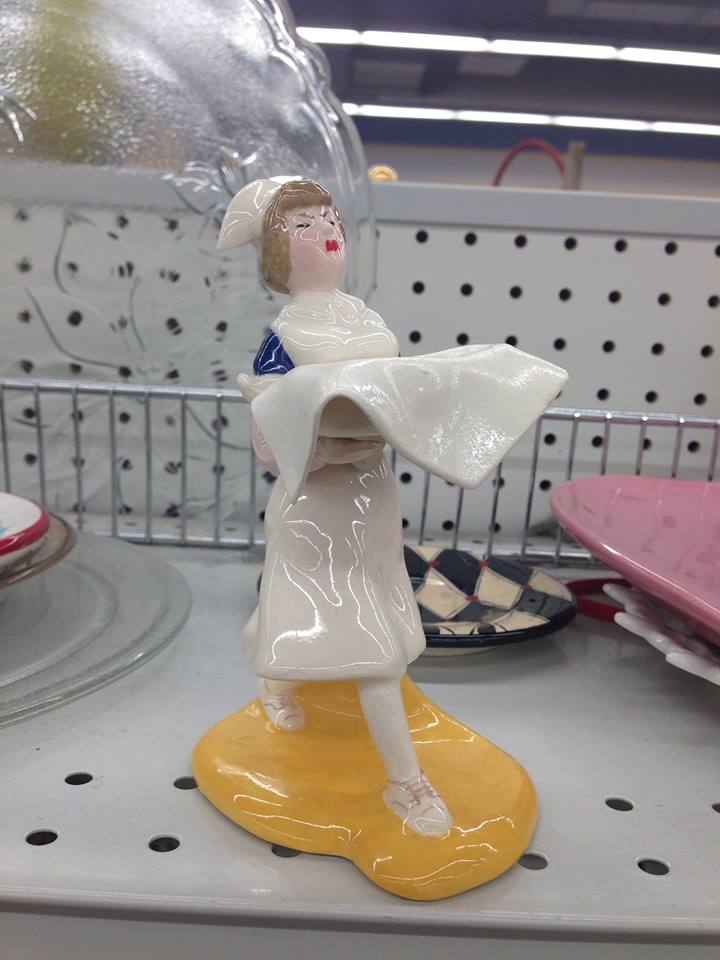 She should be applauded for her efforts to not scream.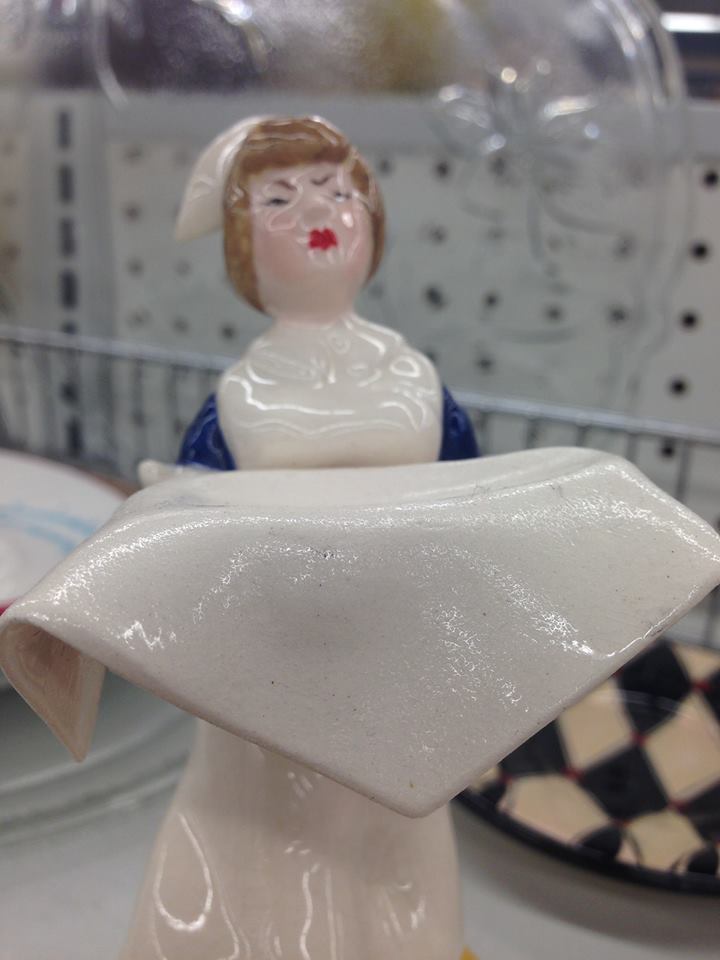 Second up is this seriously groovy set of vintage kitchen canisters. So very Mad Men! I was tempted to buy them for resale, but I decided to leave them for whichever random Portland hipster spied them next. And knowing Portland, that was likely a fifteen second lag time.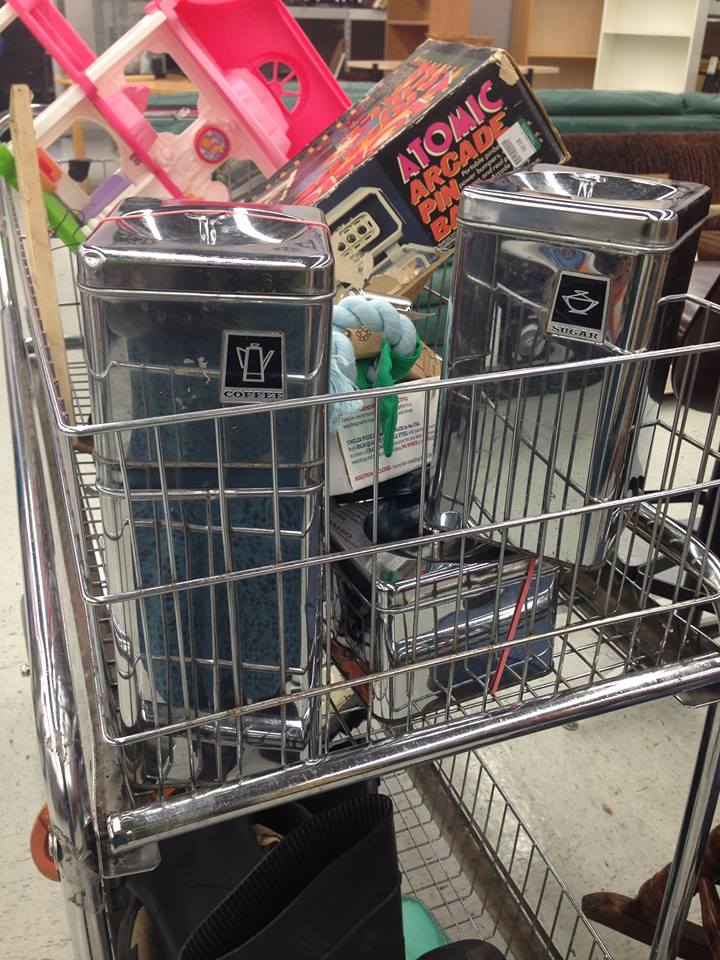 I dare you to not fall in love with these angular graphics!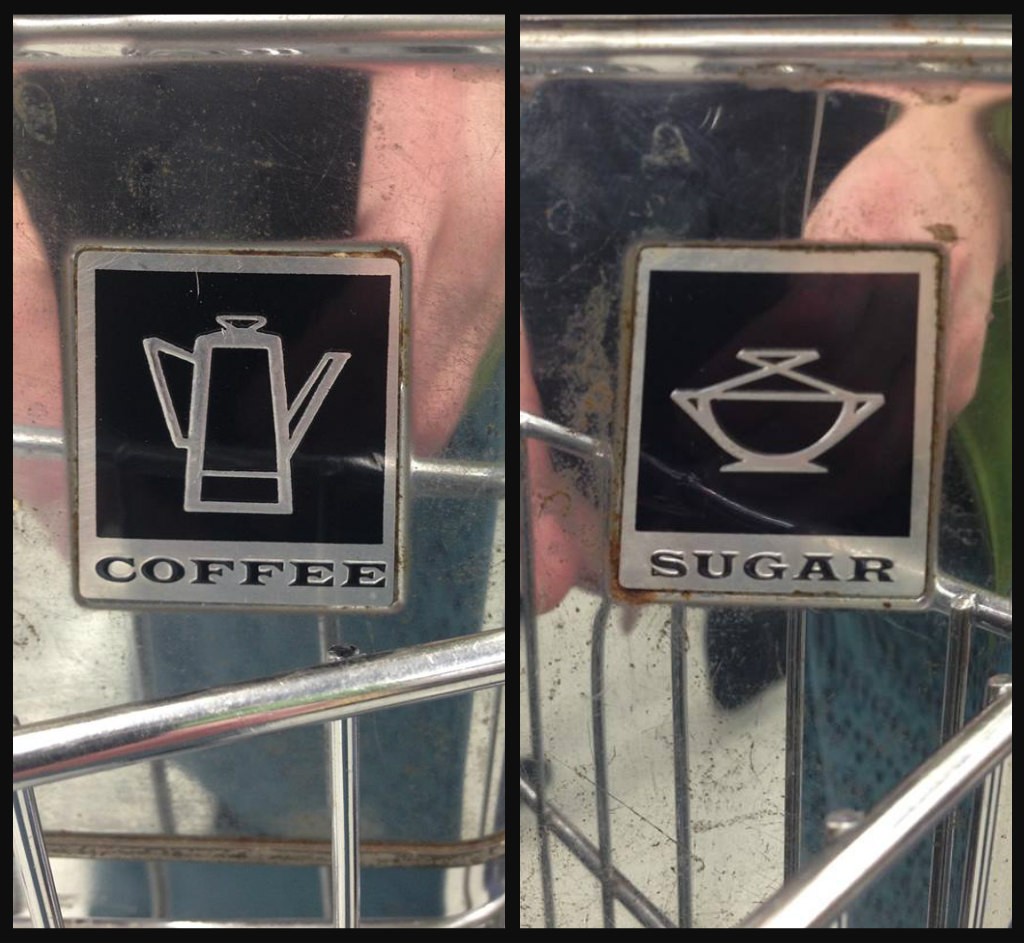 So much better than this Neal Diamond special. C'mon people, altogether now:
"Forever in blue jeans!"
Well . . . flour storage, that is. Your flour storage would forever be in blue jeans.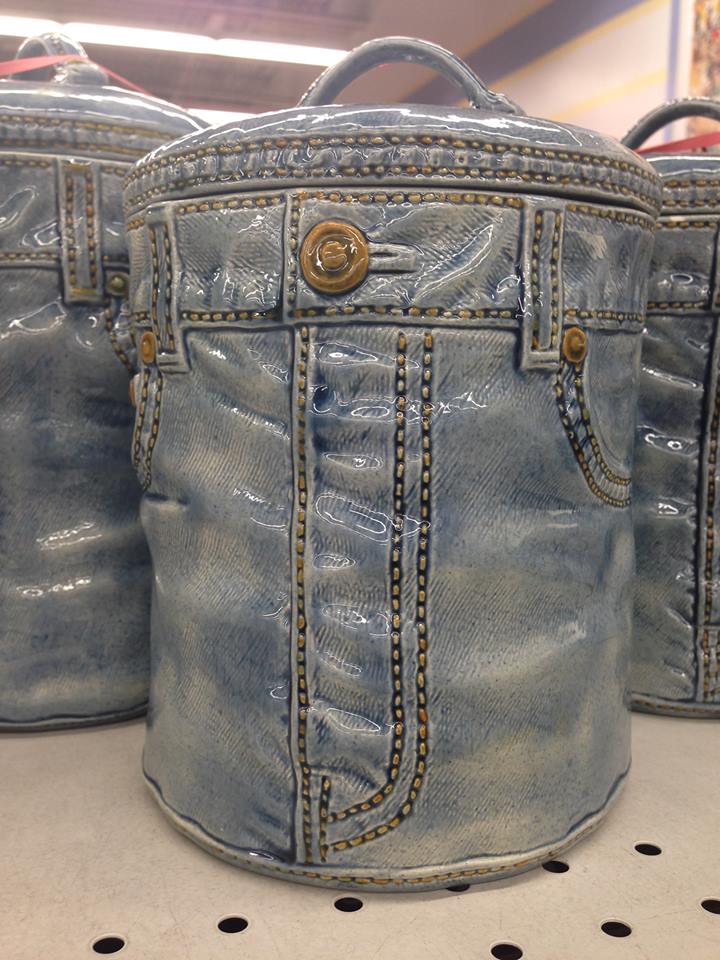 I was drawn to this vintage bar stool, of which there were two. I've been keeping an eye out for something exactly like this, as I fell in love with a similar one on Little Green Notebook. Yes, it's super ugly. Vintage, but not cool vintage, but wait one stinking minute before you judge.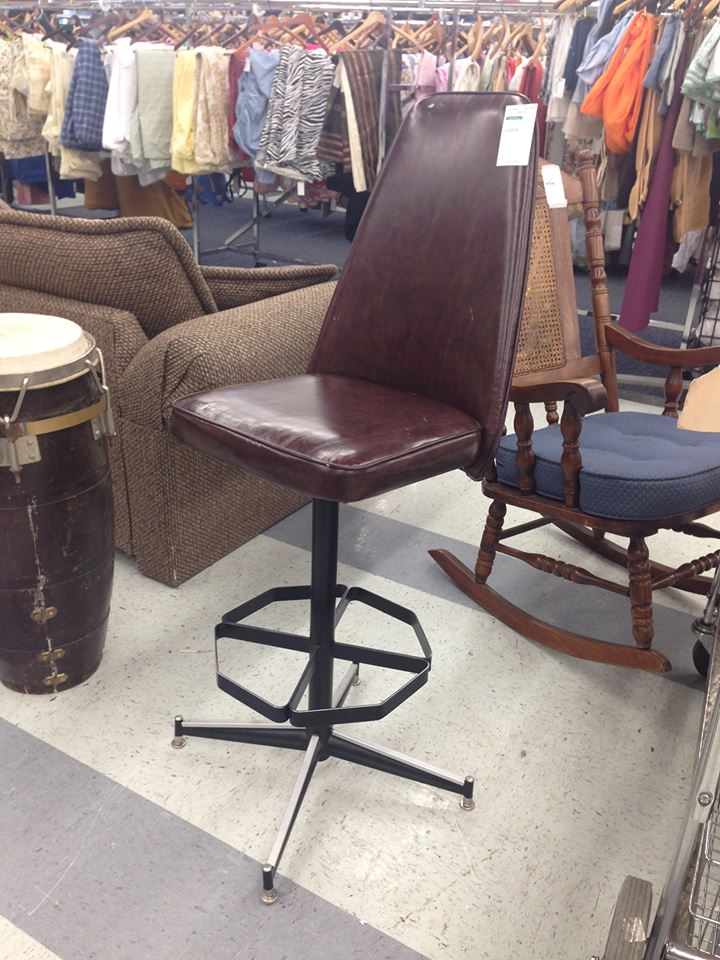 Look how ugly the Little Green Notebook chair was before she spray painted it. So ugly. So very, very ugly. Have I mentioned that it's ugly?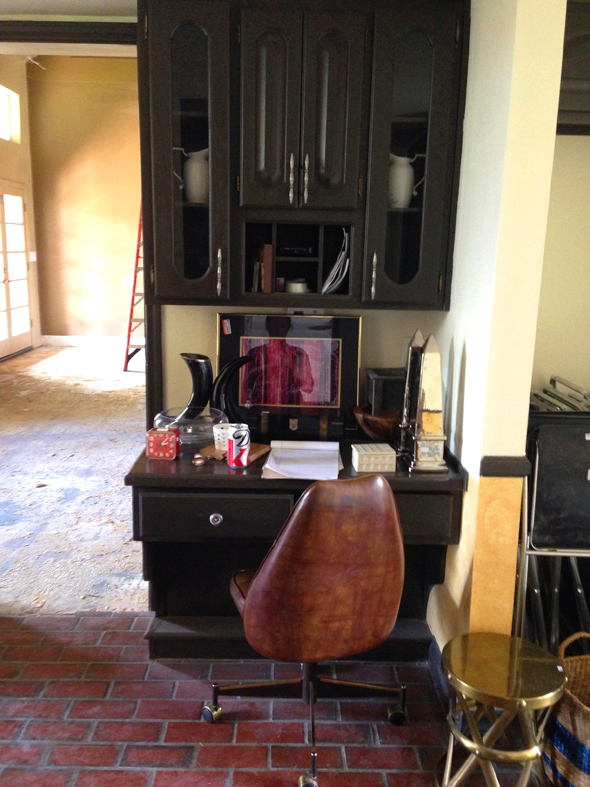 I think this is one of this most dramatic before-and-after projects on the blogosphere! Alas, I didn't buy the chair, as it was priced at $19.99, and my budget for this kind of thing right now is curbside find.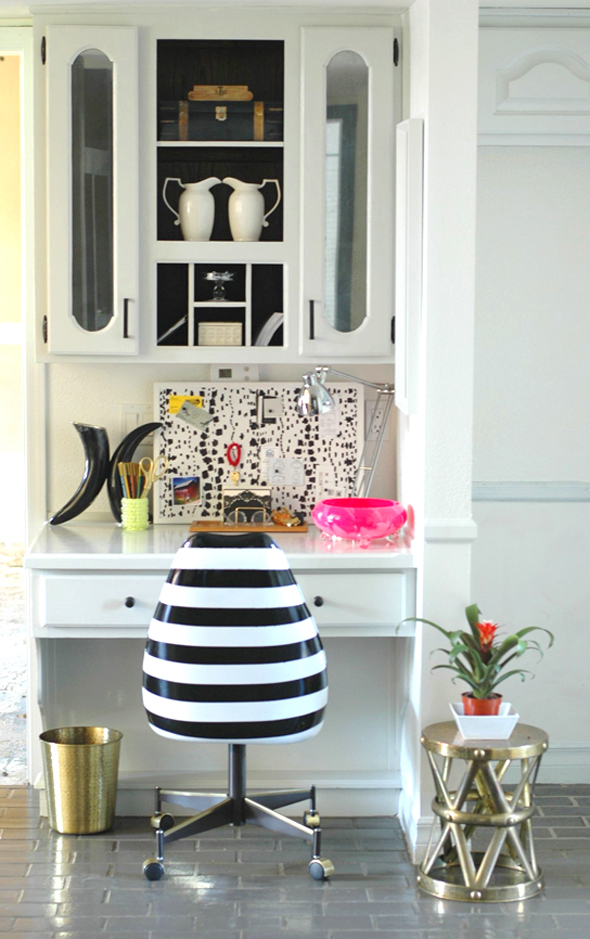 Luckily, I had all these dogs to cheer my up. Why do they cheer me up?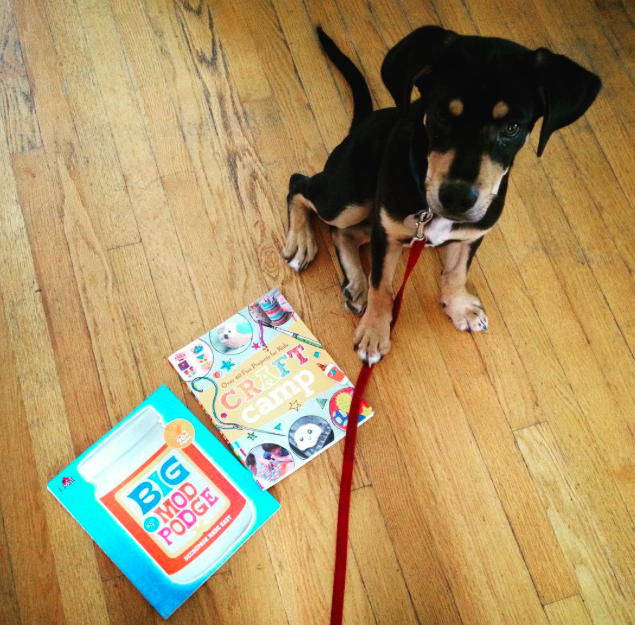 Because my sister's dog, A.K.A., "Ivan The Adorable" is a mixed breed rescue with similar markings. And thanks to the futuristic world that we currently live in, I was able to text all these photos to my sister in New York City.
By the way, this is my "sad puppy" face. You're welcome.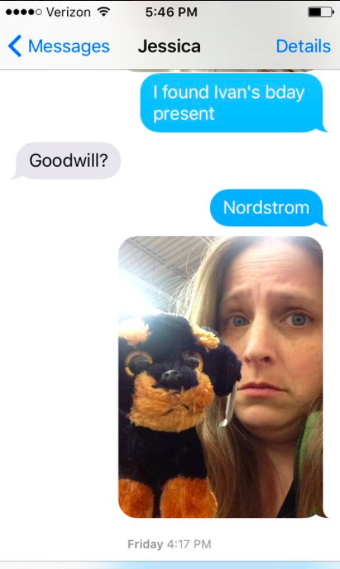 Last up in my Goodwill treasure hunt is this Sports Illustrated shoe phone, which featured heavily in countless late night commercials from the early 1980's.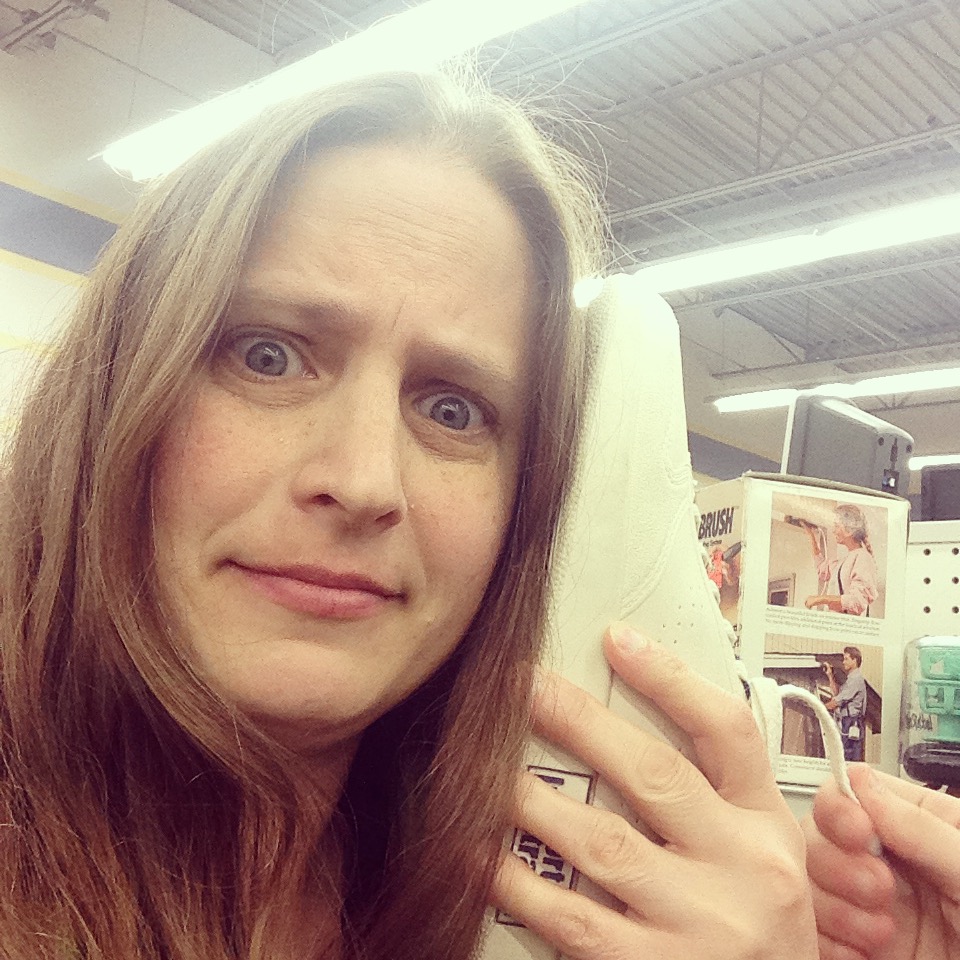 A blast from the past for sure!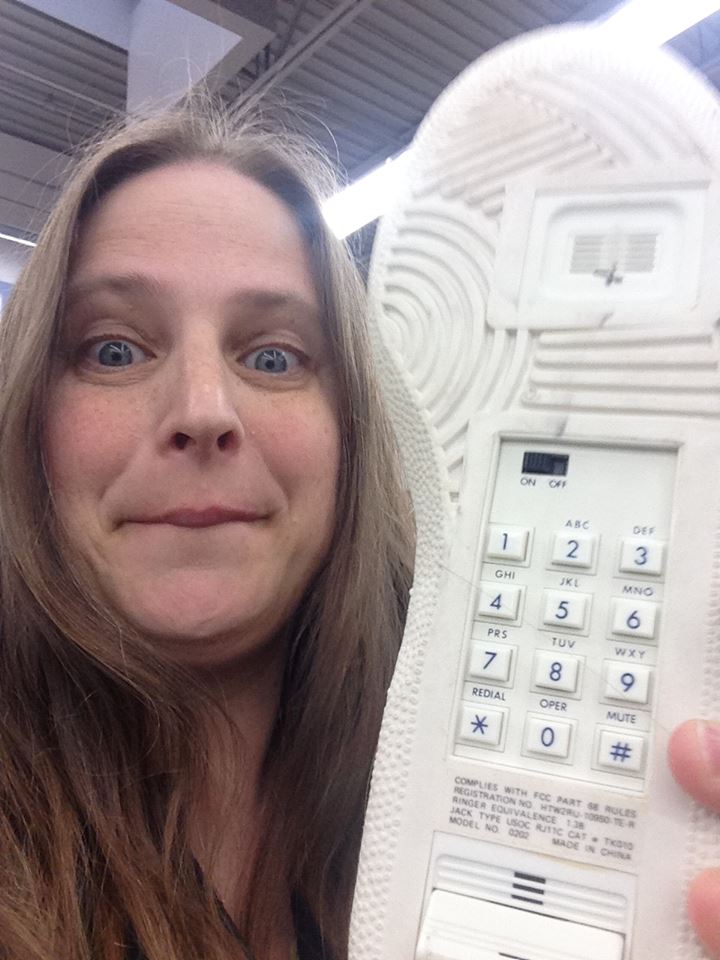 Oh, Goodwill. . . your diamonds in the rough never fail to amaze!
Katy Wolk-Stanley
"Use it up, wear it out, make it do or do without."