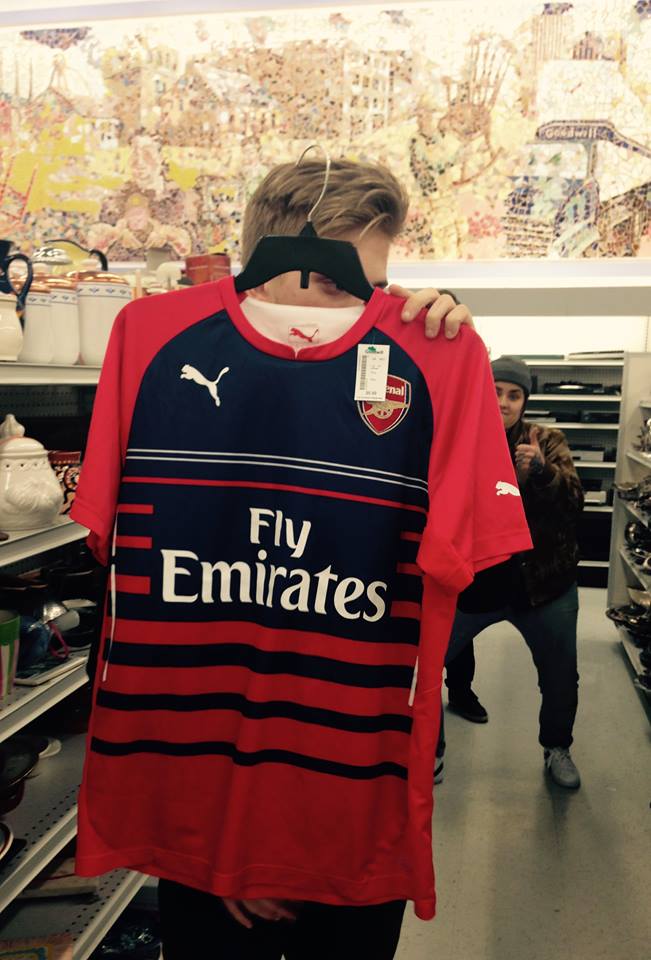 My younger son realized that his learner's permit had expired last month, so he stopped driving. However, he passed his driver's test last May through his driver's education class, and was given the paperwork to bring to the DMV to activate the license. This paperwork is good for one calendar year, and we held off from activating the license as it would immediately increase our car insurance rates. (We live in a very accessible urban neighborhood. so my son doesn't actually need to drive.) We realize that we're in an odd situation with an approved license, yet an expired permit, so we're going to the DMV today to activate the license. My son wants to stop worrying about this, and has agreed to pay for his own insurance. Our gift for his eighteenth birthday was going to be the license, so we'll take over the insurance payments in May. (Boy is this convoluted, I'm not sure if I explained it well!)
Since his eighteenth birthday was on my mind, I went ahead and reserved a Portland Art Museum cultural pass through the Multnomah County Library for my son's birthday weekend. This free admission will save us $40 and be the anchor for a downtown birthday day of adventures. My son is an artist and really enjoys museums, so this will be greatly appreciated.
My son asked to go Goodwill yesterday, so we drove down to the main store. I spent my time photographing odd and wonderful items, while my son scoured the store for hidden gems. He found a genuine Arsenal soccer jersey in his size for $6.99, which sells for up to $90 on the internet. He had a gift card leftover from Christmas, so his out of pocket cost was zero.
I gassed up my Prius at Costco, since I was already in the neighborhood after dropping our exchange student at the airport. I paid $1.93/gallon, and noticed that the gas stations on the way home were selling for $2.20/gallon. I drove a lot more than normal over the past week, which sent us over our budgeted amount for gasoline this month.
I didn't buy a Lear Jet.
Now your turn. What frugal things have you been up to?
Katy Wolk-Stanley
"Use it up, wear it out, make it do or do without."