When a person thrifts as much as I do, they start to see patterns. For example, unwanted souvenirs from travels near and far, such as wooden clogs from the Netherlands, double decker busses from London and mugs from each and every gift shop spread across our great green earth.
I consider Goodwill to be an anthropological study of what people buy and conversely what they no longer wish to own. It's all quite fascinating when viewed from this standpoint.
One category that I come across quite frequently is "clown."
Some are classy, such as this Portrait of Paulo as Pierrot by Pablo Picasso. Yes, it's a bit smudged, but a low grit artist's eraser would slick up that piece in a Spanish minute.

Of course, there's always an abundance of hobo clown knick-knackery. I'm not sure how the category of the benign inebriated hobo clown came to be popular, although I'm pretty happy that this trend has run its course.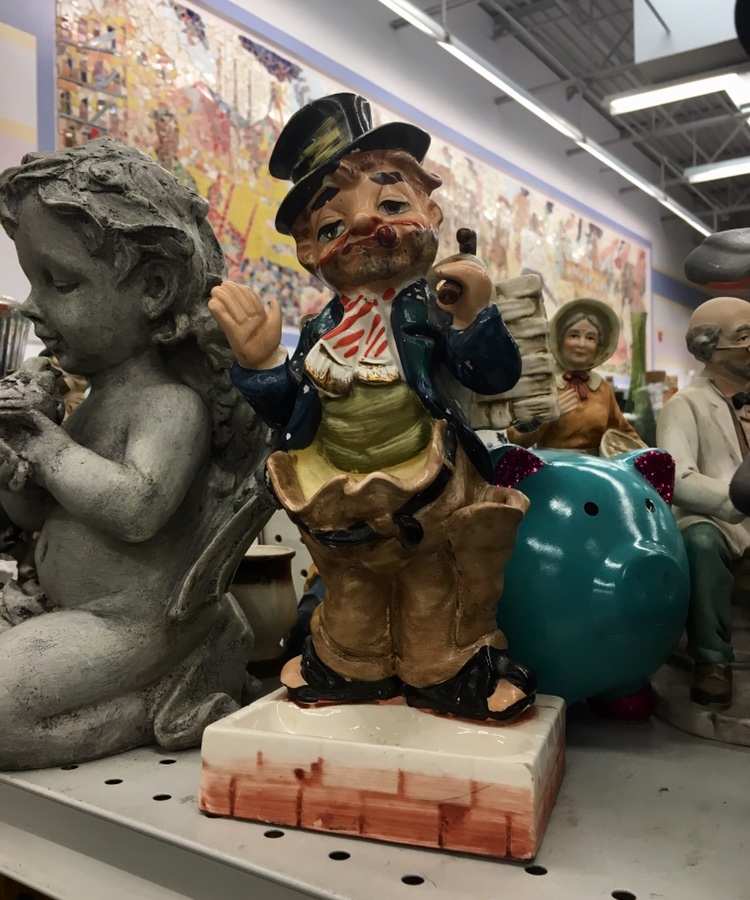 Other times, it might be a garment such as this adult sized costume. And before you ask, yes . . . I somehow resisted buying this clown costume, despite it being a bargain as it was from a pay-by-the-pound Goodwill Outlet. (Then again, this forgiving item could be the perfect solution for what to wear on Thanksgiving, as the tailoring would definitely allow for any pie related spread!)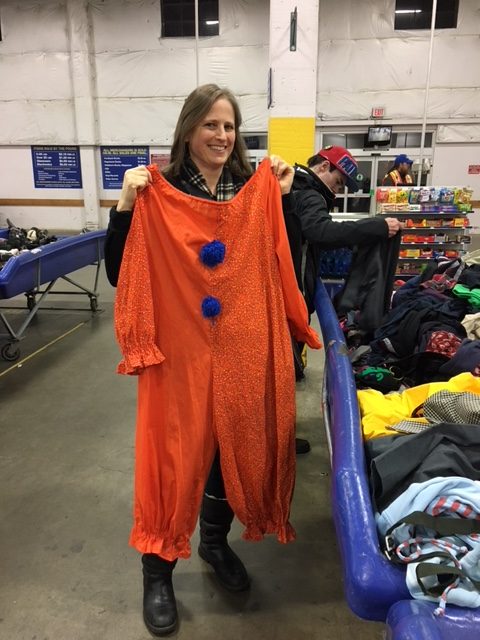 Handmade clown crafts seem to pepper the shelves as well, as evidenced by this cheerful specimen: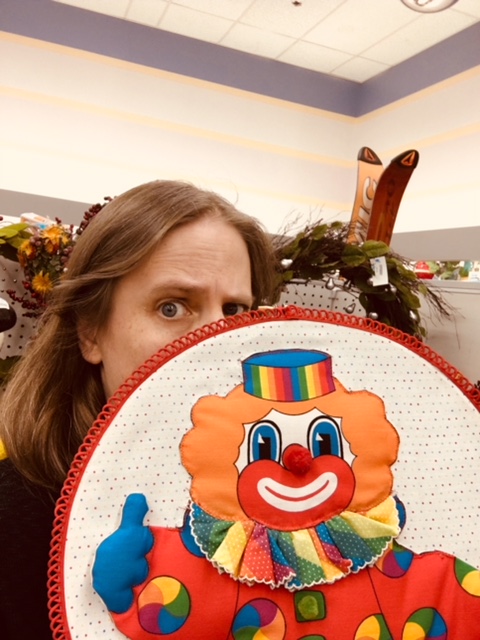 Hardly the stuff of nightmares, which is how clowns seem to have devolved in our popular culture where not one but two (!!) "It" movies (plus a miniseries) have been produced, and there are enough sicko clowns to warrant clickbait articles such as The 20 Creepiest Clowns in Movie and TV.
Is it any wonder when clowns such as this vintage piece were produced in a non-ironic manner? Seriously, this clown isn't officially trying to be frightening, yet would haunt the dreams of any child unlucky enough to find this object d'art under their Christmas tree.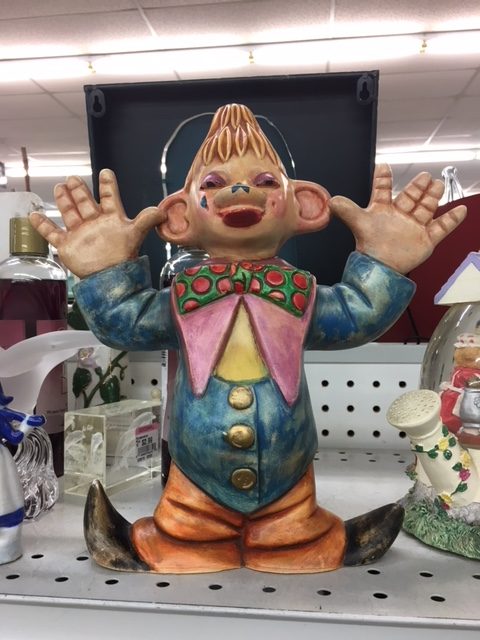 Seriously, who on earth designed this face thinking it would be a welcome addition to anyone's decor?!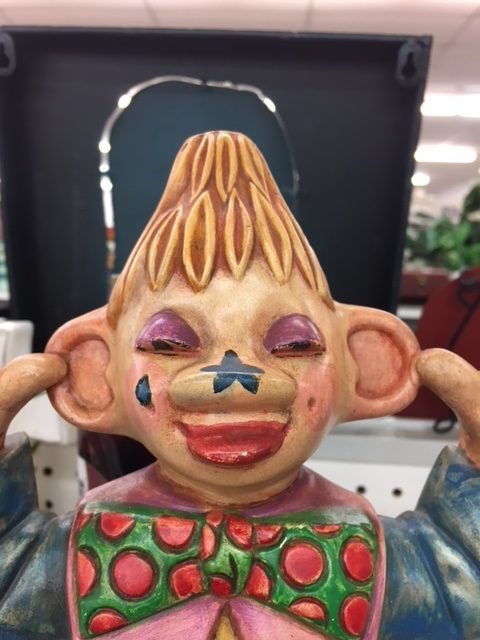 No wonder it got donated to Goodwill . . . and likely snapped up by some lucky buyer before the day was over.
I absolutely ❤️ the surprise element of shopping from thrift stores. As much as I'll often leave empty handed from Goodwill, I rarely leave without taking a photo or two to document the good stuff, the bad stuff and the certainly the questionable stuff. As befits any thrift anthropologist.
Want to know more about Goodwill Industries of the Columbia Willamette? Check out MeetGoodwill.org and GoodwillJobConnection.org to learn more about the important services that they provide for our community.
Katy Wolk-Stanley
"Use it up, wear it out, make it do or do without."