Whenever I write about my local Portland area thrift shops, I always get lots of feedback along the lines of:
"You always find such good stuff. I never find anything good at my thrift shops."
As if my Goodwills are packed to the rafters with nothing but priceless vintage gems priced pennies on the dollar. And yes, I do bring home more than my fair share of great finds. But I also walk out empty handed more often than not, and it's not uncommon for me to buy something and end up returning it. (Portland Goodwills have a return-for-store-credit policy that works well for me.)
Just yesterday, I snuck a short Goodwill trip into my day, (it was right next to the errand I was running — honest!) and came across this great mid-century chair: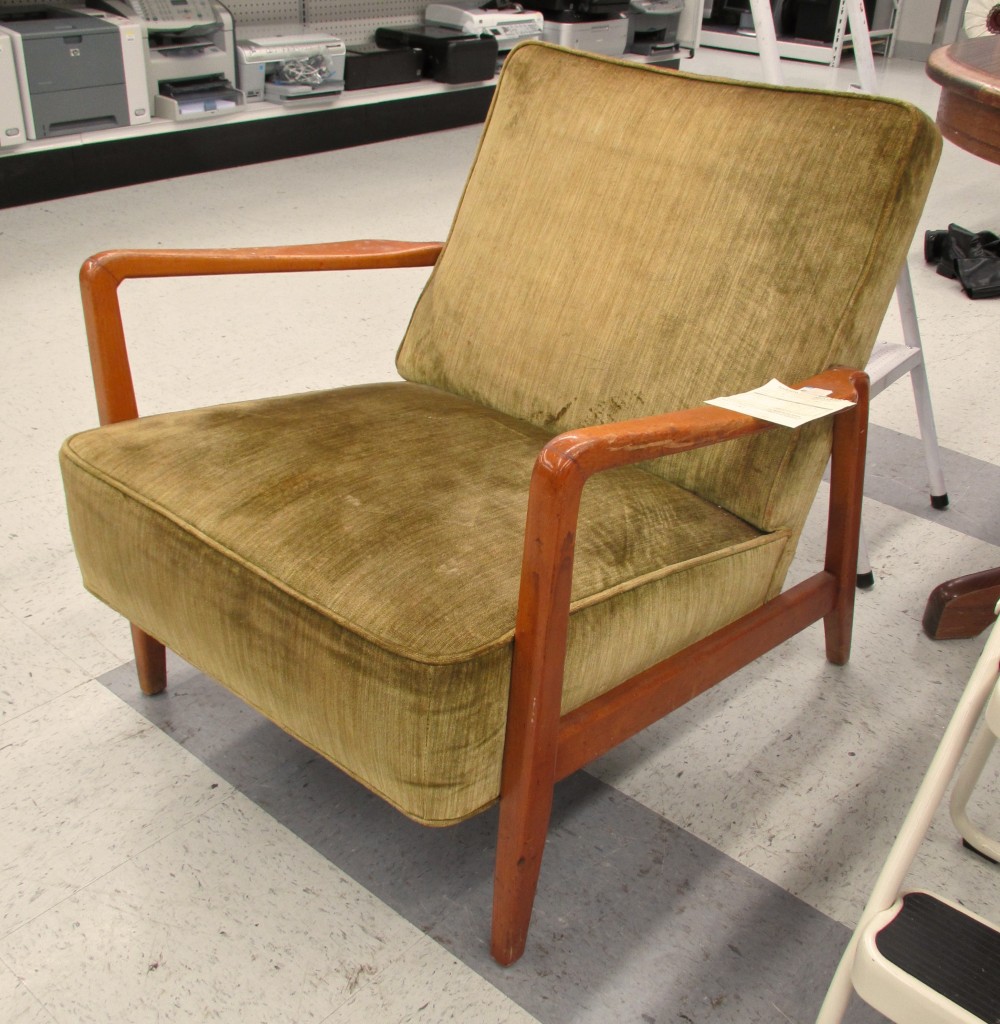 Affordable at $19.99? Check.
Great lines? Check.
Sturdy? Check.
Similar to this $650 chair? Check.
Fabric in almost like-new condition? Check.
Super comfy looking? Check.
Receipt taped to arm indicating that the chair has already been bought? Check.
Damn.
Goodwill Fail.
But that's okay, I guess, there's tons of other great stuff to be found, like this brand new looking pair of sheepskin Ugg boots: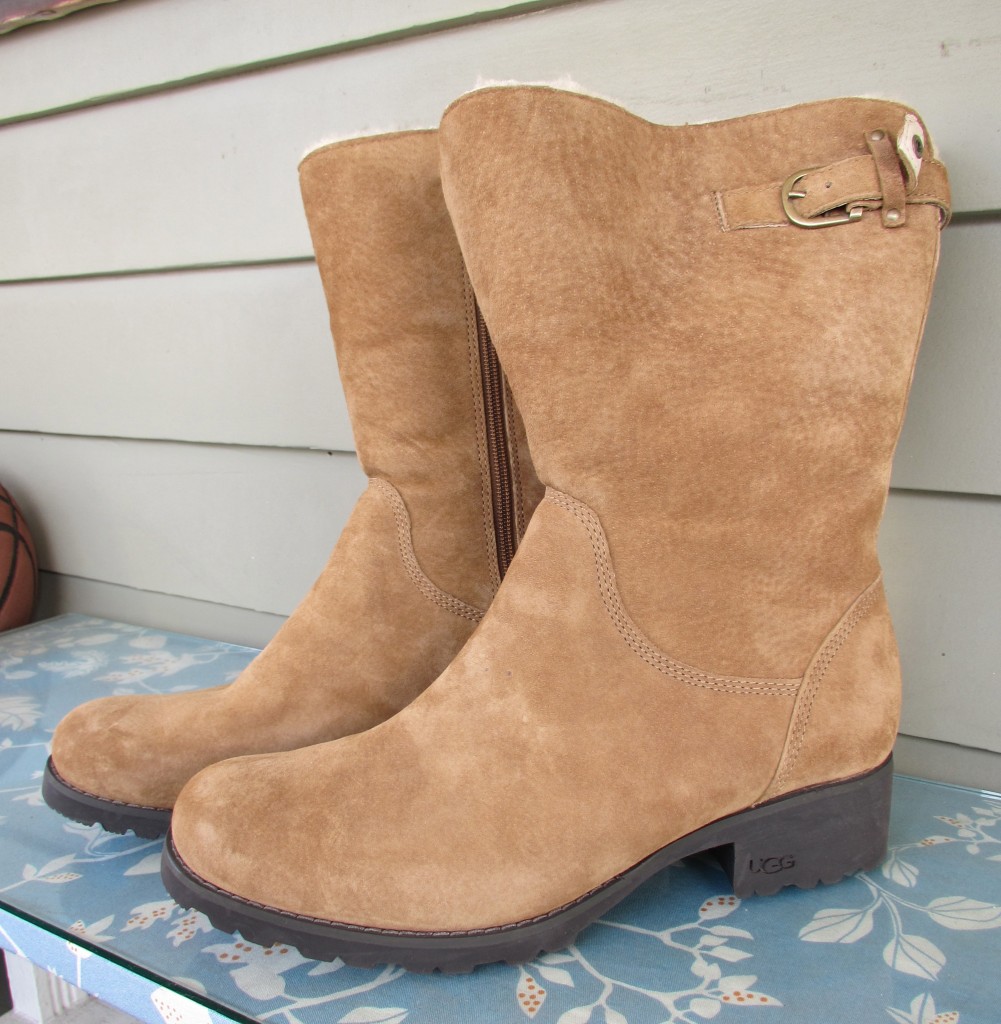 My size? (Women's size 11 — don't judge.) Check.
Cool looking, but not at the expense of comfort? Check.
So comfy feeling that my feet felt sad and lonely after trying them on? Check.
Affordable at $23.75? Check.
Once home and away from the hubbub of the thrift shop they smell strongly of cat urine? Check.
Damn, and blegh . . . somebody come scald off the outer layer of my feet. Stat!
Goodwill Fail.
Luckily the trip was not a total fail, as I scored this vintage McCoy bowl: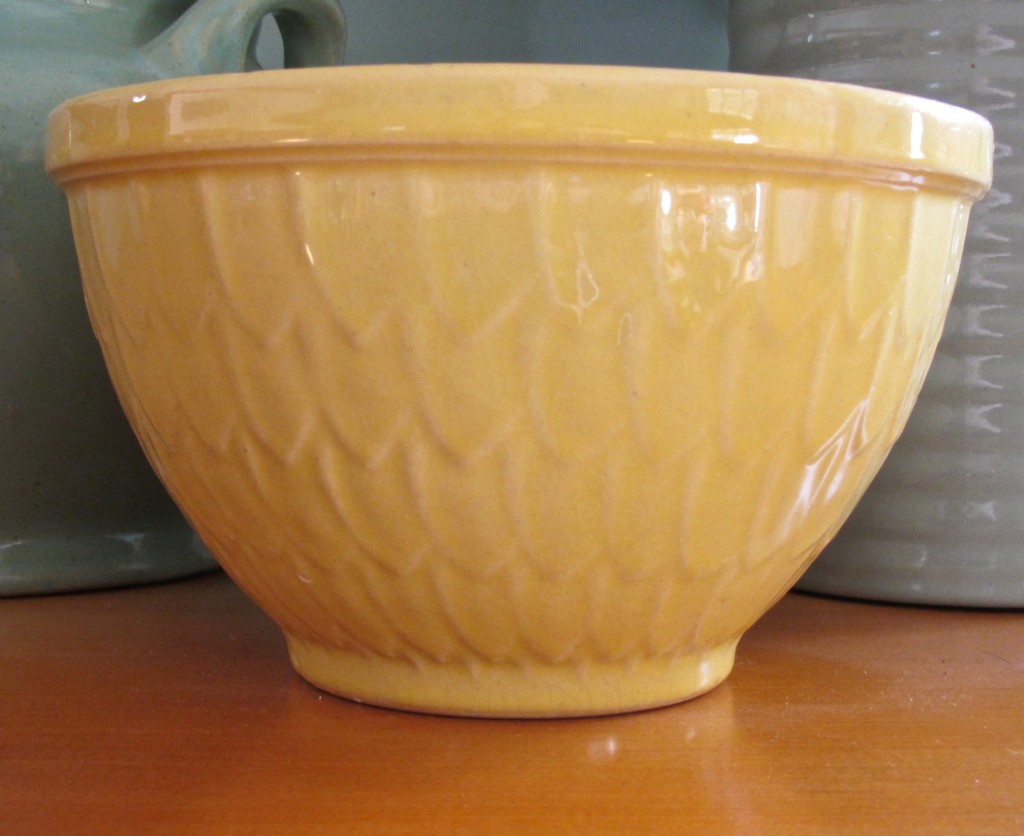 Affordable at $1.99? Check.
In near-perfect condition? Check.
With pretty feather-like pattern? Check.
Mesh well with my decor. Checkety-check!
Look at how it effortlessly it blends with the pottery on my mantle, and even pairs well with the yellow tones in my Maxfield Parrish print: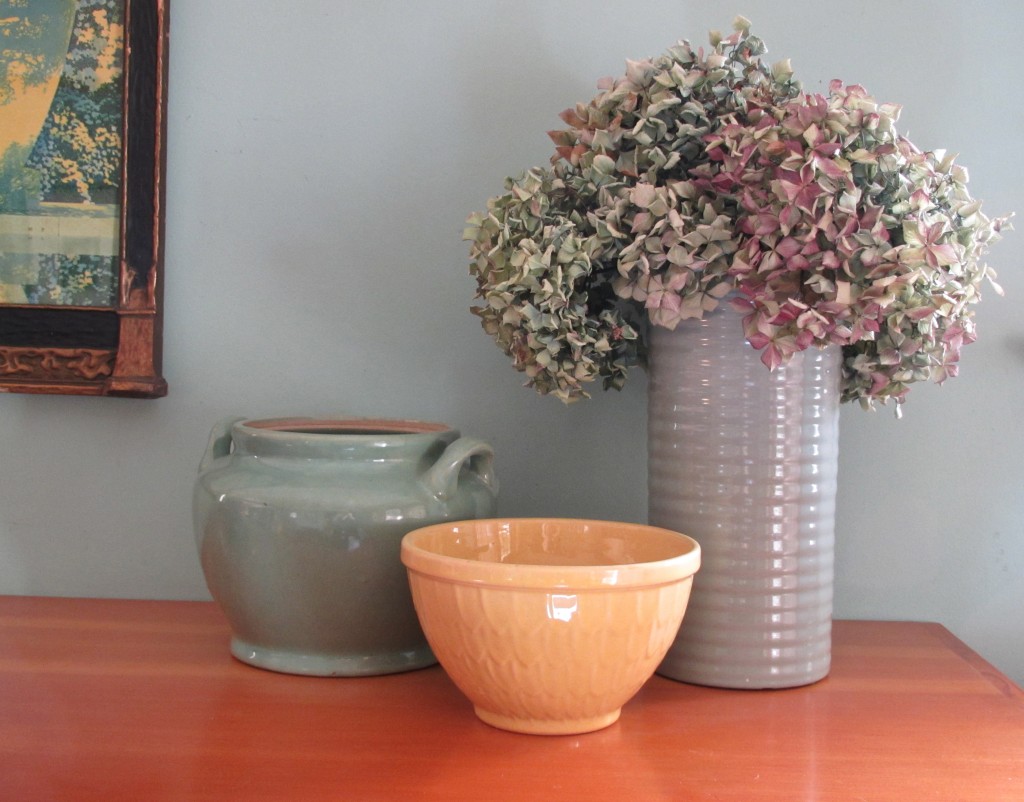 Finally, a Goodwill Win!
I was starting to think I was losing my touch.
Katy Wolk-Stanley