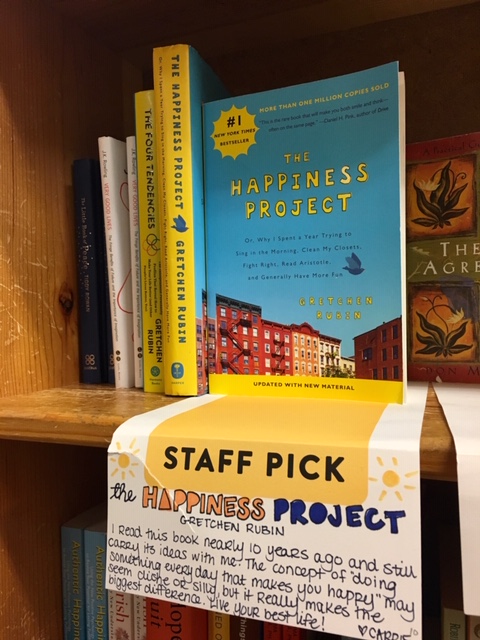 This giveaway has ended. Congratulations to Janelle!
Want an opportunity to win a copy of the special 10th anniversary edition of Gretchen Rubin's "The Happiness Project?" For those living under a rock over the past decade, (which frankly, kind of sounds like bliss) The Happiness Project is Rubin's #1 best seller in which she chronicled a 12-month period of her life, meticulously testing out different methods to invite more happiness into her daily routines.
This 10th anniversary edition includes additional material such as:
An interview with Rubin with updates on the past ten years of her life.

An excerpt from her book The Four Tendencies. (Which I highly recommend.)

A guide to the many free resources that Rubin offers in the areas of happiness, good habits, and human nature.
Here's how to enter:
Write your name in the comments section. That's it. 
I'll randomly pick one winner on Monday, December 10th at 9 P.M. PST. U.S. residents only, one entry per person.
Good luck in your happiness endeavors!
Katy Wolk-Stanley    
"Use it up, wear it out, make it do or do without."