Ever since I saw these Urban Outfitters curtain tie-backs on Pinterest, I've wanted to try making my own.
See? So pretty!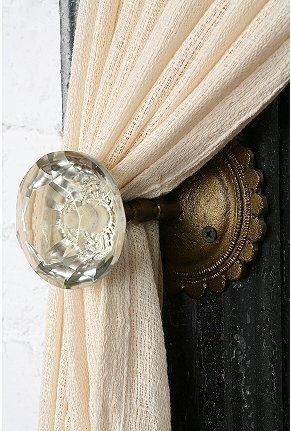 I already had a set of thrifted glass doorknobs, and was lucky to find a pair of ornate round backplates at a vintage hardware shop in my neighborhood. (I wrote HERE about the first half of the project.) And yesterday, I finally completed the last steps and got them installed.
Don't they look awesome?!
Clothed: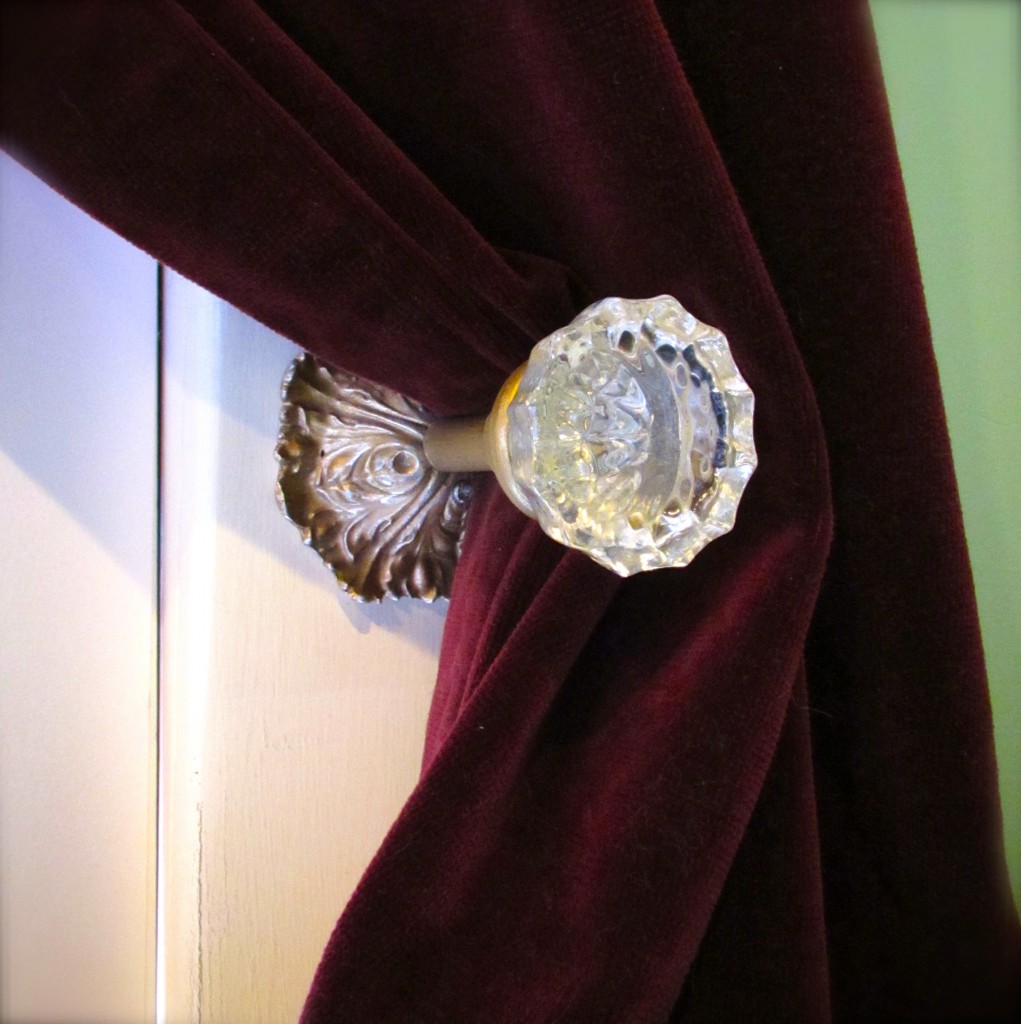 Naked: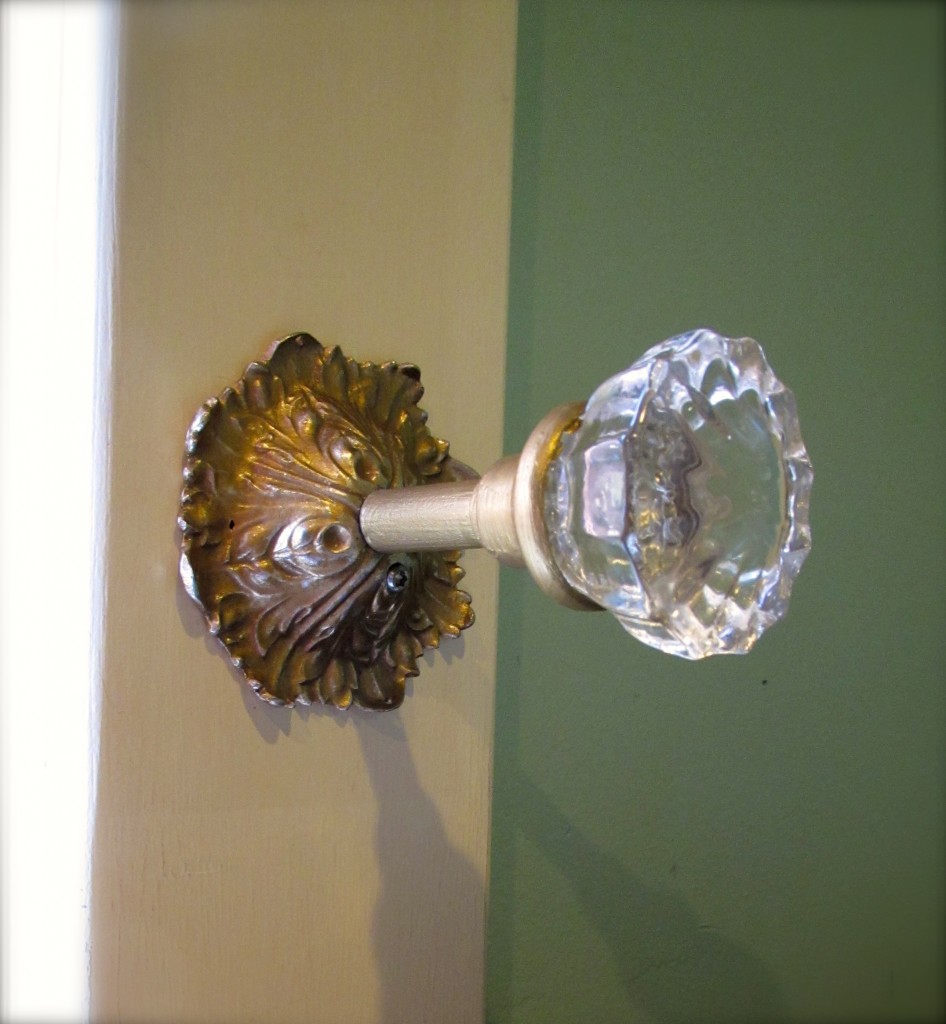 Fully dressed: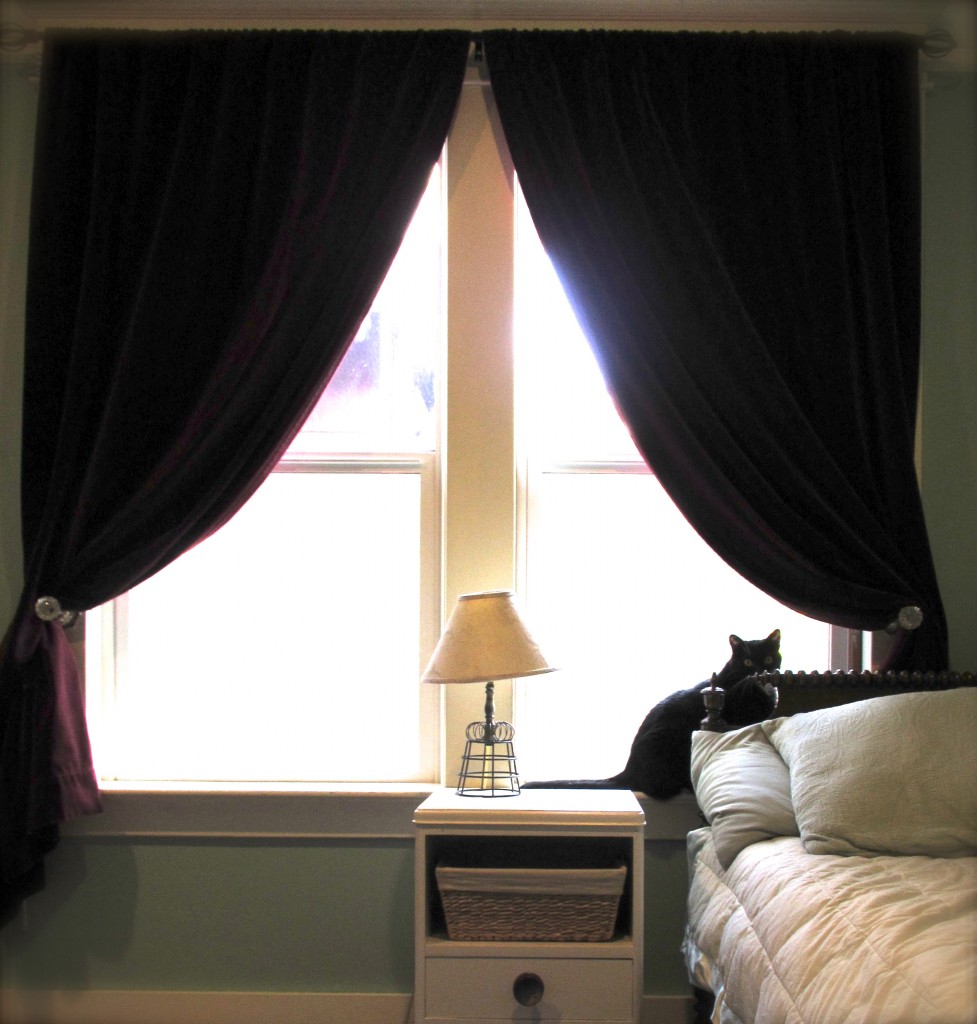 And since we're on the subject of DIY projects, I wanted to share a little makeover project that took over my yesterday. I recently bought a sweet $30 antique dresser at Goodwill. I scrubbed down the exterior with some Murphy Oil Soap, (the exterior was weirdly sticky) but the dated drawer pulls needed to go. However, it was not in the budget to replace them.
See? Not so pretty: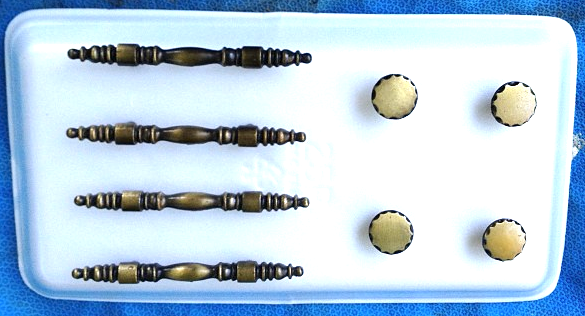 Do you like my solution for how to position the knobs so they sit upright for the painting process? It's a styrofoam meat tray from my to-be-recycled stash with poked holes for the knobs.
Me be clever.
And here's after four light coats of Krylon Oil Rubbed Bronze spray paint: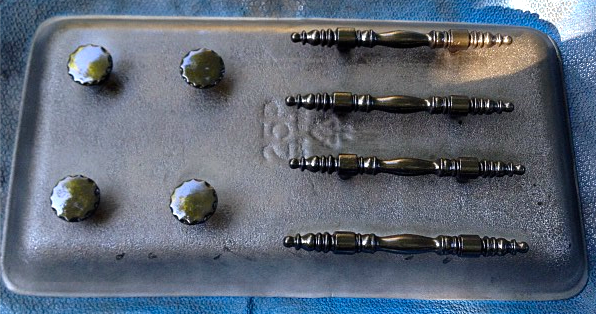 And here we have the painted knobs in situ, all fresh and updated: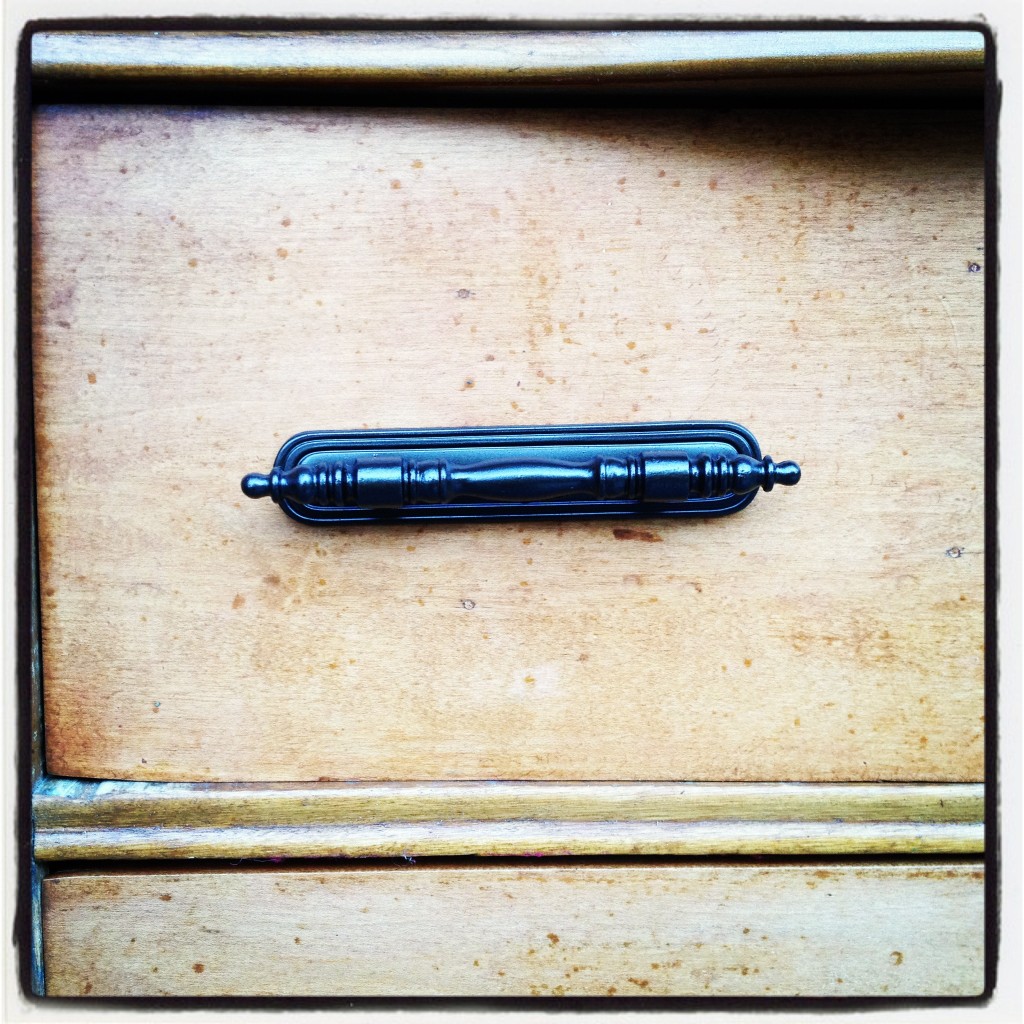 And here's the dresser, all scrubbed down with the new drawer pulls in place: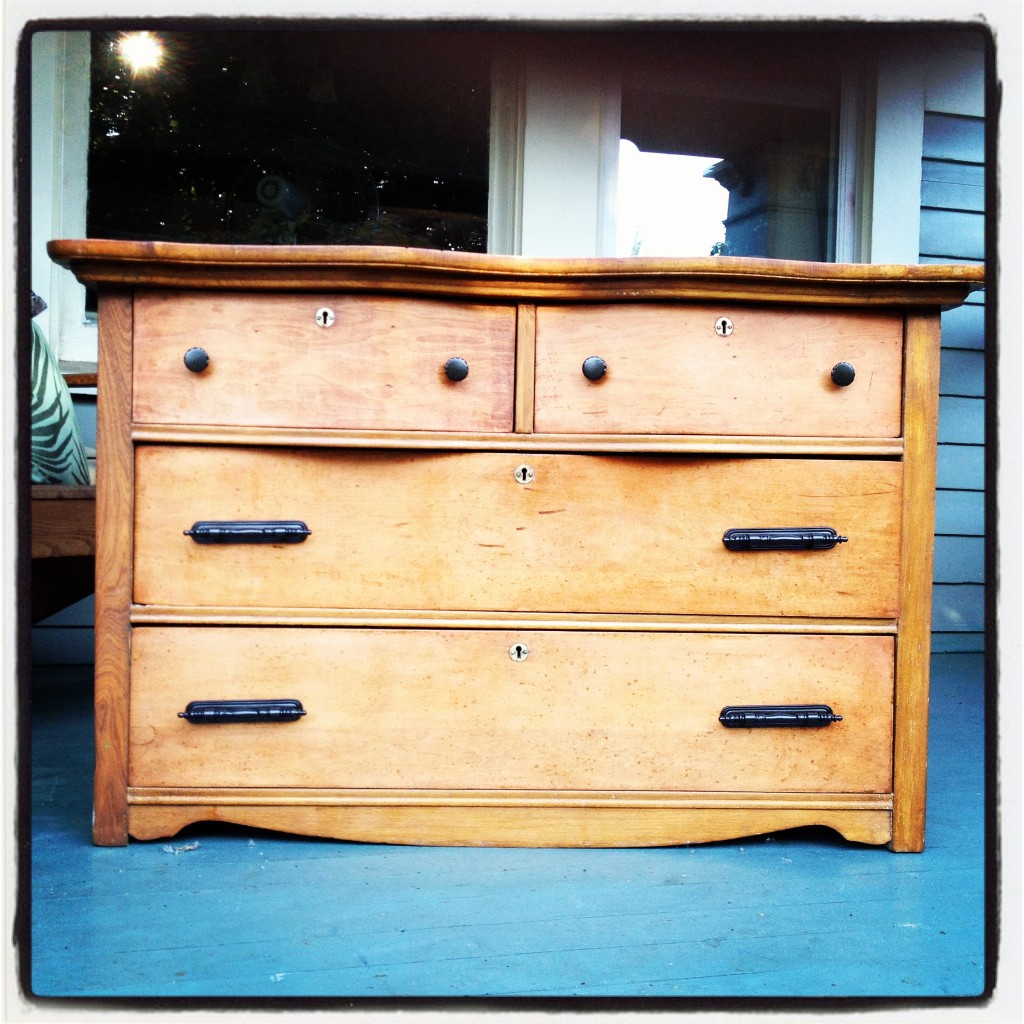 Sorry there was no before picture of the dresser, but my camera was hiding at the time.
I do love me a project!
Update: I was bale to quickly sell this dresser for $100, which I used as my spending money for my Today Show/NYC trip!
Katy Wolk-Stanley
"Use it up, wear it out, make it do or do without."
Click HERE to follow The Non-Consumer Advocate on Twitter.
Click HERE to join The Non-Consumer Advocate Facebook group.
Click HERE to follow The Non-Consumer Advocate on Pinterest.