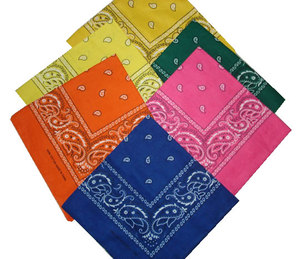 Sometimes the information on living a green lifestyle is so confusing and overwhelming as to turn a person off from making any change to habits of disposable products.
Carry your own water bottle, but wait . . . does it have BPA? Bring your own leftover container when you eat out, but wait . . . was your meal locally grown and sustainably harvested? You've shopped at your locally owned food co-op, but did you remember to bring your own organic hemp bag?
Green living doesn't have to be so complicated.
Like so much of a Non-Consumer lifestyle, the key is not about buying brand new green items, but making do from what you already have.
Here are a few solutions that have worked for me:
I keep a string bag in my purse, (uses hardly any room) and have a stash of reusable bags in both my cars. They are not pretty, and I certainly didn't buy any of them. Instead I gathered up what I could find in the house and take advantage of freebies.
We hardly ever eat out, but when we do it's usually the mini-van that drives us to the restaurant. I keep a large stacking stainless Tiffin food container in this car to use as a doggy bag. This particular container is too big for daily use, but works great for this purpose.
I never buy kleenex, instead we use handkerchiefs. I came across a number of hankies in some soccer equipment, as well as a stack of bandanas. I keep these in my purse, coat pockets and on my bedside table. When I had a cold last week, I also used some scrappy old cloth napkins that were no longer in regular rotation. I also use the clean bandanas as napkins when I eat out or am eating lunch at work.
I never buy paper towels. I took a couple of old ratty towels and tore them into squares, which I store in a drawstring bag in my kitchen broom closet. The only time I miss actual paper towels is for spreading oil on my cast iron pans. I do have a number of restaurant paper napkins that do the trick.
I try not to use the plastic silverwear at work, and have a cheap stainless steel spoon that rattles around at the bottom of my purse. When I need it I just give it a swipe.
I bought a stainless steel travel mug for $1 at a garage sale last Summer, which I love. It's dishwasher safe and I don't have to be too paranoid about leaving it somewhere.
When I need a water bottle  I'll often just use a glass ice tea bottle with a screw on lid or one of the questionable older Nalgene style bottles. I won't let the kids use them, but I'm not so paranoid for myself.
I could go on and on, but I think you get the picture.
It's important to not let the large number of green living products overwhelm you to the point of inaction. What you need to decrease your role in disposable products is most likely right under your nose.
Do you have tricks to bring down your use of disposible products? Please share your ideas in the comments section below.
Katy Wolk-Stanley
"Use it up, wear it out, make it do or do without."