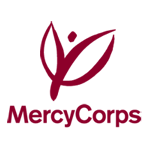 I have set up a Haiti earthquake relief page through Mercy Corps, which is a long established and well respected relief organization.
And for those who rightly want to know that their contributions are actually going towards those in need:
"Over the last five years, we've allocated more than 89% of our resources directly to programs. America's premier charity evaluator gives Mercy Corps four stars in organizational efficiency."
Click HERE for The Non-Consumer Advocate's fundraising page.
Mercy Corps is a 501(c)3 charity. Your gift is tax-deductible as allowed by U.S. law.
Thank you.
Katy Wolk-Stanley
"Use it up, wear it out, make it do or do without."