My son and I are still in New York, and since my sister Jessica had an illustration job to finish yesterday, we took the subway into lower Manhattan.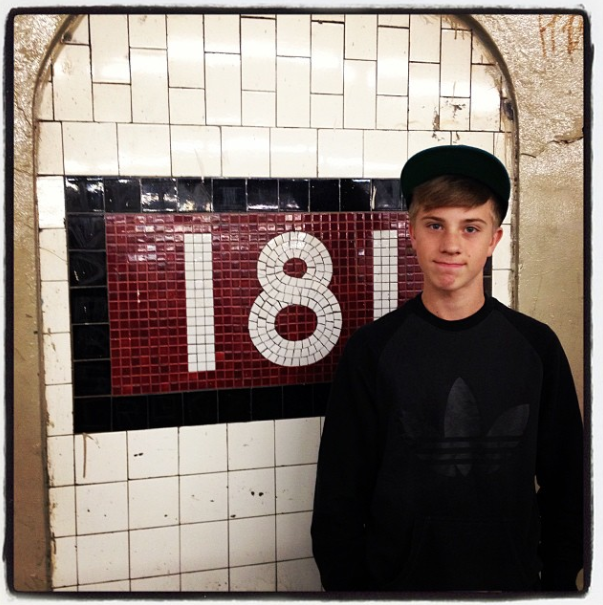 We decided to start off with a quick Staten Island Ferry voyage, which should have been fun. It's free, and super accessible to the subway. And since I recently became the recipient of my husband's old iPhone, I am love-love-loving and over-over-using Instagram.
See how pretty Manhattan looks from a distance?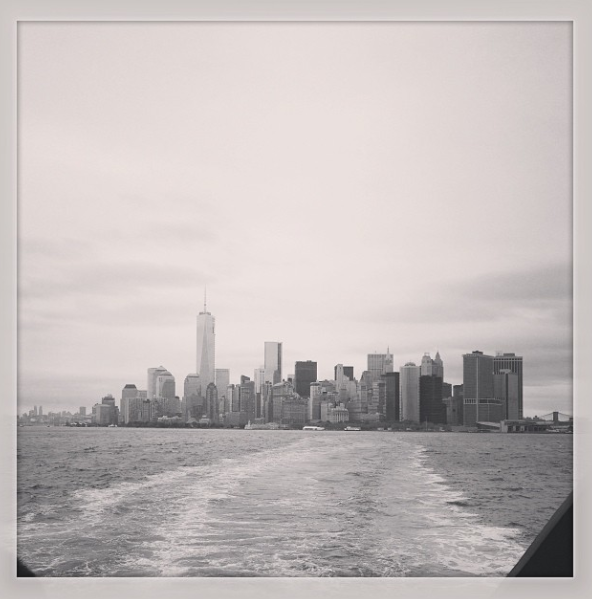 Everyone wants to stand on the side that faces The Statue of Liberty, as the view is rather wonderful: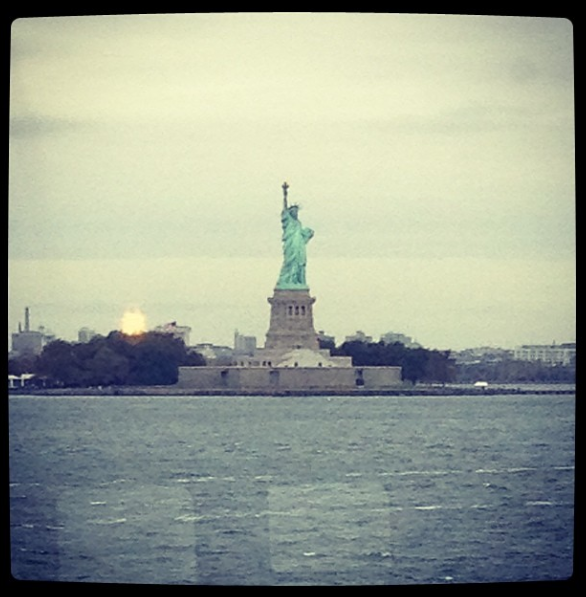 My son was already getting tired of having his photo taken.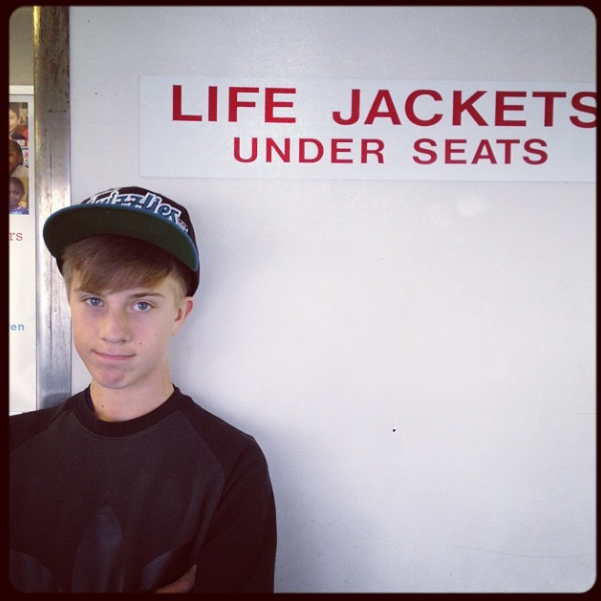 We were not grooving on the crowdedness, so we walked to the other side of the ferry to take in the not so popular view of Brooklyn. Which sadly meant we were right next to the front of the moving boat when a man ran past the NSA security man and jumped from the bow. Although I didn't see his jump, I did see the doors open and heard the scream of the NSA guy. It was horrible.
The ferry then stopped, backed up and became still as a rescue was put into action. Police boats, a helicopter and a nearby tugboat raced to the scene to pull the man from the water. Most passengers moved over to the windows to watch and document the action, although my son and I sat away, as I really did not want to watch a possibly dead body being pulled from the water. (I assumed that he'd been hit by the then fast moving ferry, and possibly pulled under the boat.)
The woman yelling at everyone to "Get away from the windows and start praying," which did not help my mental state.
Luckily, the man was somehow unhurt and is currently undergoing mental health evaluation, which is a huge relief.
HERE is a NY Examiner story, which pretty much gets the story straight.
After all this mental turmoil, my son and I walked up to Chinatown, where I used Yelp to identify a good restaurant amidst the myriad of options.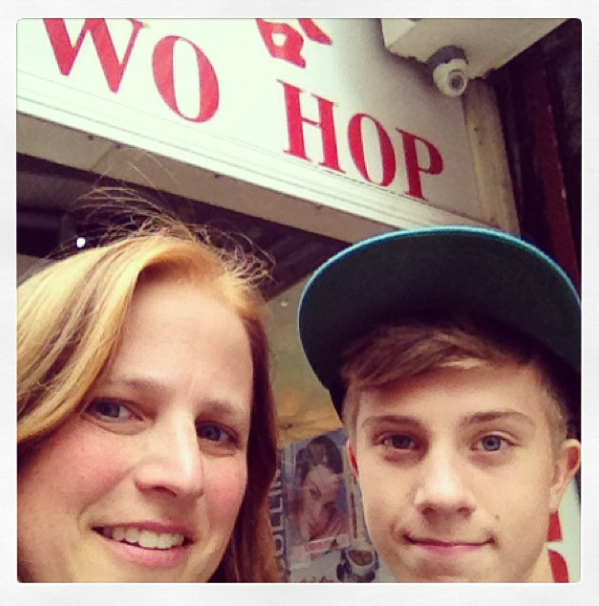 When our sated selves came out of the Mott Street restaurant, we were met by the sights and sounds of an enormous Taiwanese Independence Day parade!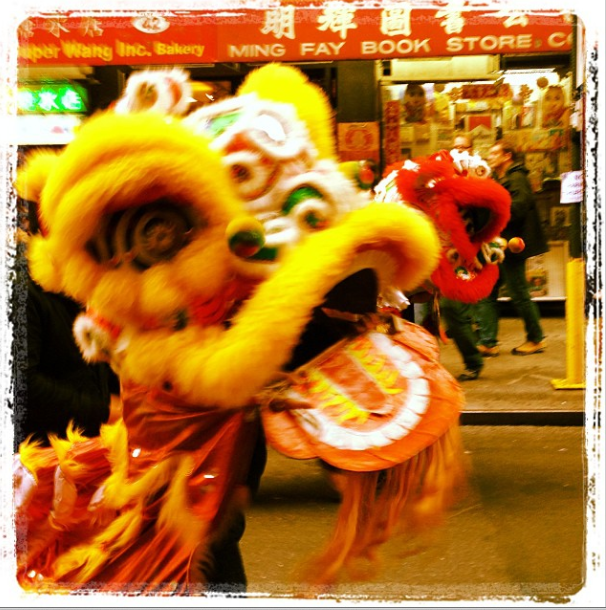 It was absolutely incredible, as there were thousands of people in the parade! And when my sons and I walked over to Mulberry Street for cannoli, the saleswoman told me that "Taiwanese people really know how to party." Which I kind of loved.
We continued to walk uptown, stopping so my son could look at shoe stores, as he had a wallet full of refereeing earnings and a never ending passion for shoes.
We stopped at a few different shops, including one that must have had an illustrious history, as the ceiling featured much-painted-over molding and friezes. So gorgeous!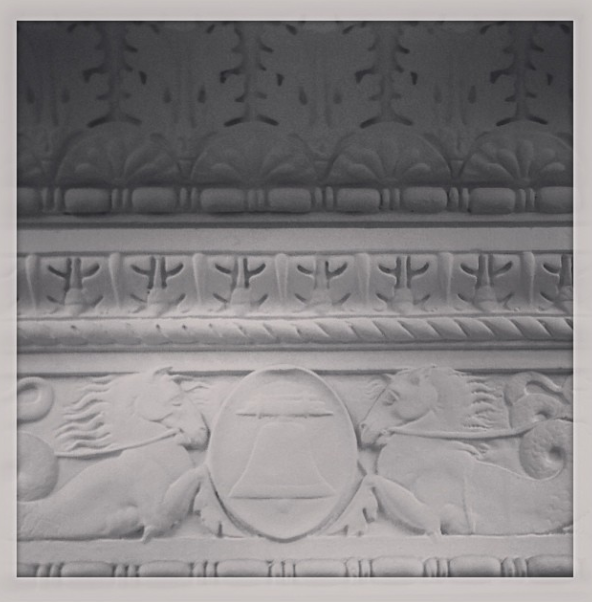 My son eventually did find a pair of shoes to buy, which happened to be A) exactly his size, and B) the very last pair of the style. I asked the salesman if "There was a discount for being the last pair?" to which he answered "Well, I guess I could ask my manager." They ended up knocking off an extra $5, which was great since the $90 shoes were already marked down to $55.
The bargaining did not faze my son, as he is very used to my unorthodox ways.
Here, tell me if he looks upset: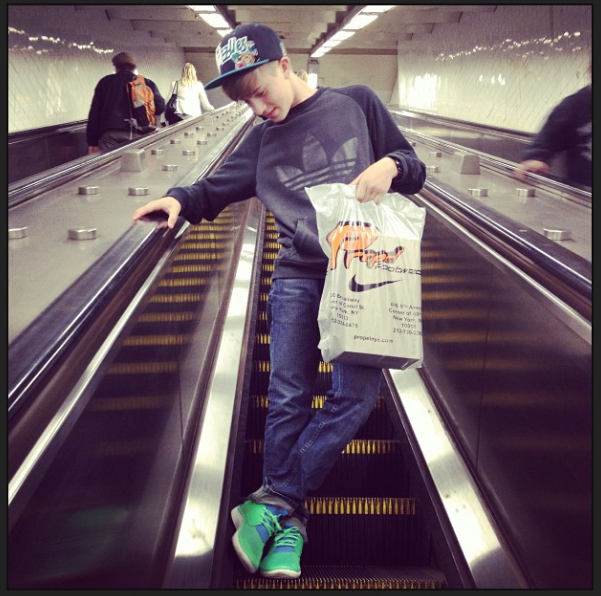 We then walked all the way up to 23rd Street and 7th Avenue to catch the subway back to Washington Heights, taking a moment to snap a quick sunset photo with the Empire State Building. (My son was refusing to be photographed at this point.)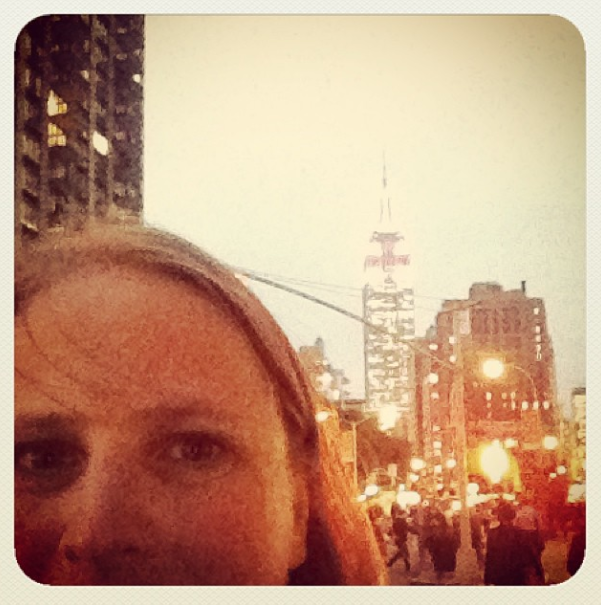 To say it was a memorable day would be an insane understatement. Yes, it started with a very upsetting incident, but since I now know that the man attempting suicide is okay, I can now admit that the rest of the day was enjoyable.
Never boring. That's New York City for you! And with my Instagram account, it was very well documented.
Katy Wolk-Stanley