SkyMall. The catalog. The absurdity. With its focus on the truly unnecessary, yet weirdly tempting merchandise, you'd be lying if you said you'd never flipped through its glossy pages without finding that one product that blew your mind.
I'm not sure if they have an official motto, but I would like to suggest:
"Solving the problems of the ever so slightly inconvenienced at 30,000 feet."
Chindogu. The refined Japanese art of making un-useless inventions. The absurdity.
I present to you the fun new party game of . . .
SkyMall or Chindogu?
The umbrella tie. 
Skymall or Chindogu?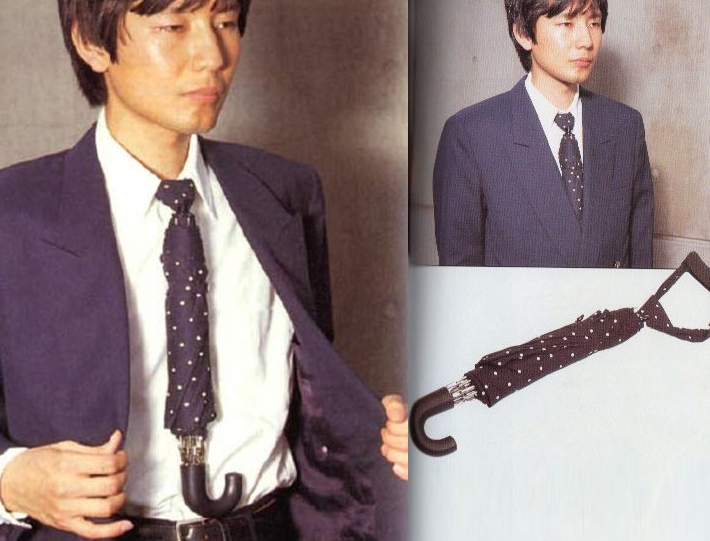 Hand Reflexology Massager.
SkyMall or Chindogu?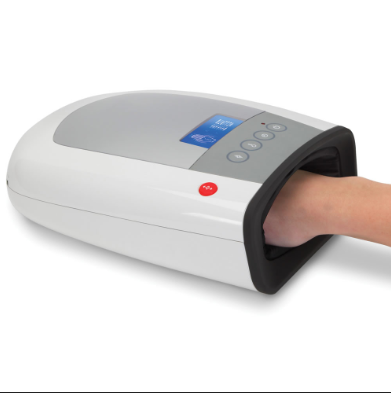 Or maybe . . . that pain hand box from Dune?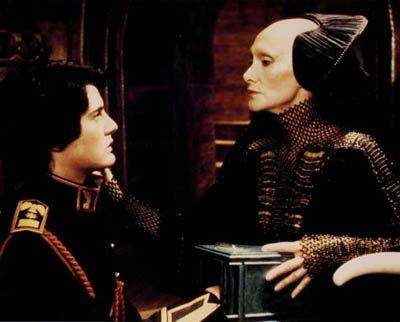 Big butt panties.
SkyMall or Chindogu?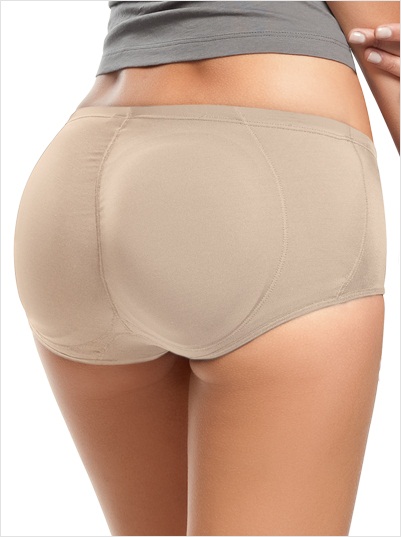 Baby floor cleaner.
SkyMall or Chindogu?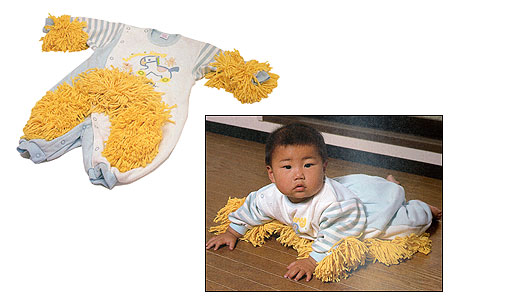 Noodle face guard.
SkyMall or Chindogu?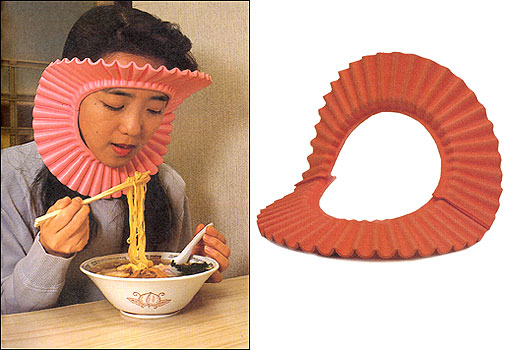 Beer bottle hoodie.
SkyMall or Chindogu?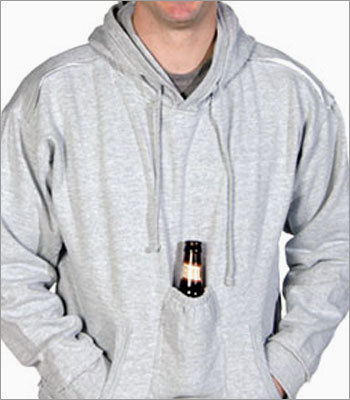 Velcro-able stuff hoodie.
SkyMall or Chindogu?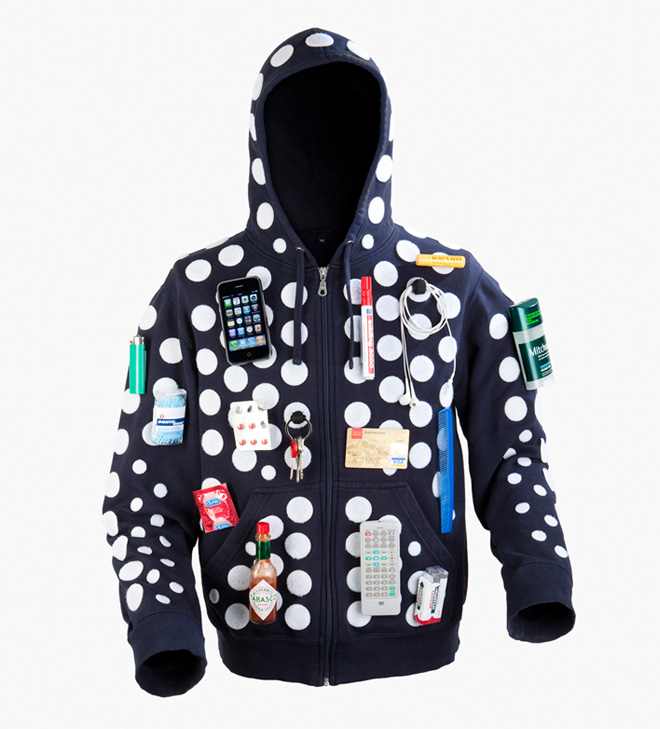 Okay, this one was a trick, as it was created by Patrick Strattner, who needed products to photograph for his professional portfolio. Inspired by SkyMall, he created some ah-mazing faux products that will blow your mind!
All kidding aside though, as I have to give mad props to SkyMall for photographing a boy with a play kitchen: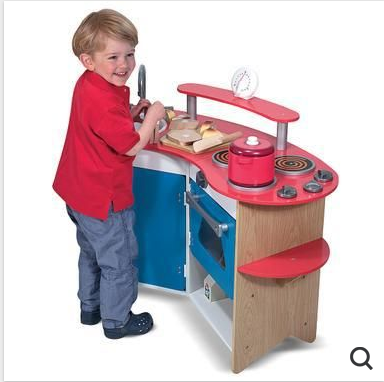 A rarity in the increasingly sexist world of toy design that we currently live in.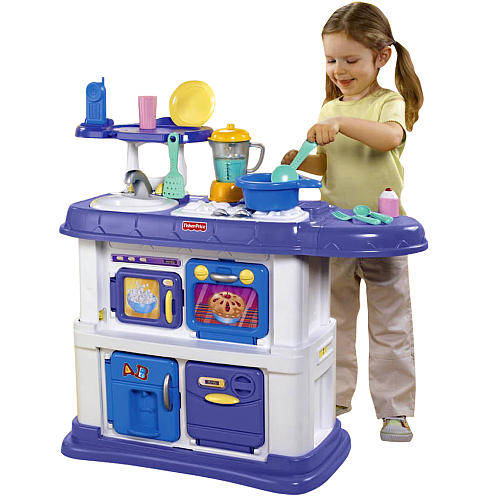 Still unconvinced about the sexist nature of toy kitchen marketing? I present to you Exhibit A: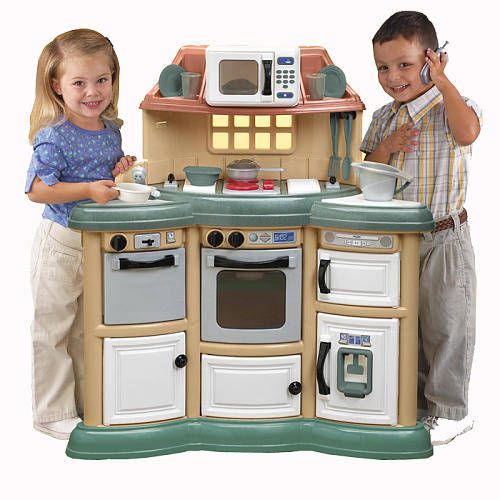 And Exhibit B: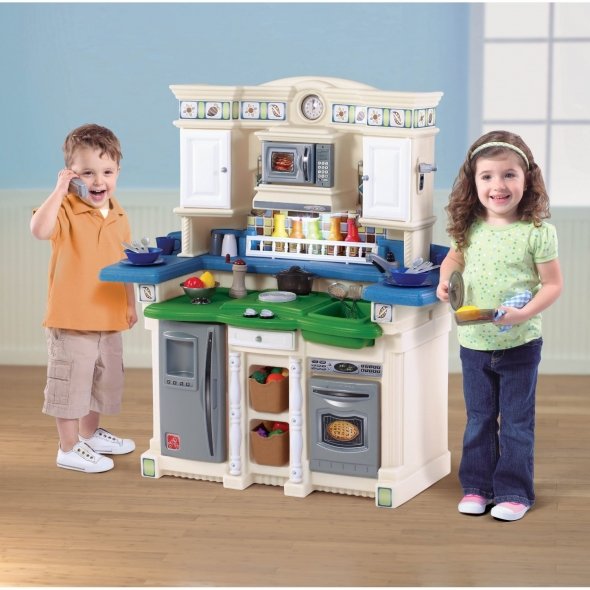 So, how'd you do? Were you able to discern the SkyMall products from the Chindogu? (I'll give you a clue, which is that the poorly shot photographs of Japanese people are the Chindogu.)
Absurdity. It's everywhere.
Katy Wolk-Stanley