Do you ever feel like you're on a never ending hamster wheel of repairing your belongings? I know I sure do. Whether it's our appliances, clothing, furniture or  household goods, it seems like there's always something to fix. Sure we could replace instead of repair, but that way lies financial insolvency and environmental irresponsibility.
Take this outdoor cushion as an example. It came to me a few years ago from someone's curb and was in perfectly acceptable condition, until this week when a squirrel nibbled a chunk out of one corner. I needed to repair it before it got any worse.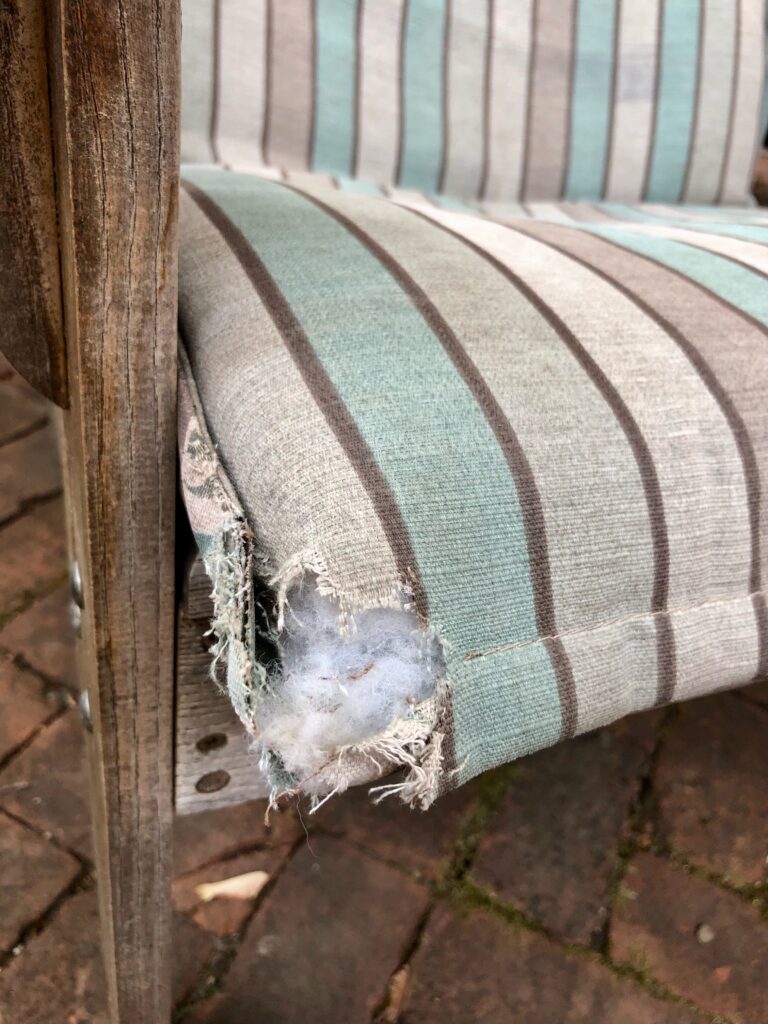 So I brought down my sewing kit and got to work. My goal wasn't the perfect repair, I simply wanted to limit the damage and keep the cushion in circulation.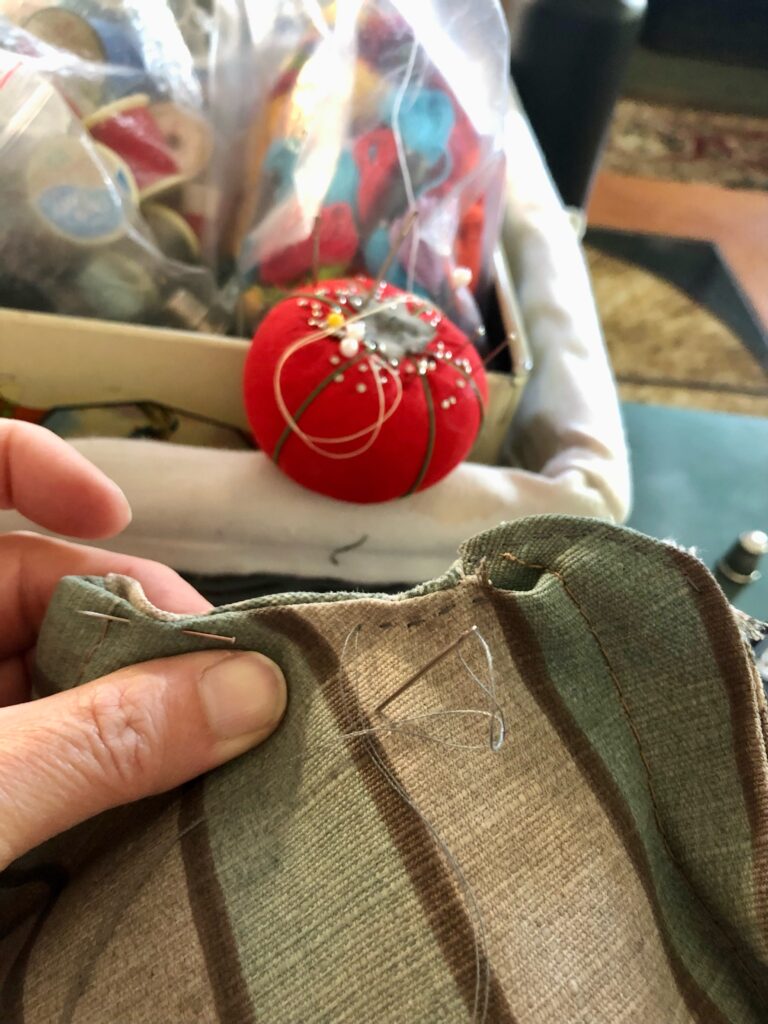 The start to finish fix took maybe ten minutes and the cushion is now back in the backyard and the repair is barely noticeable.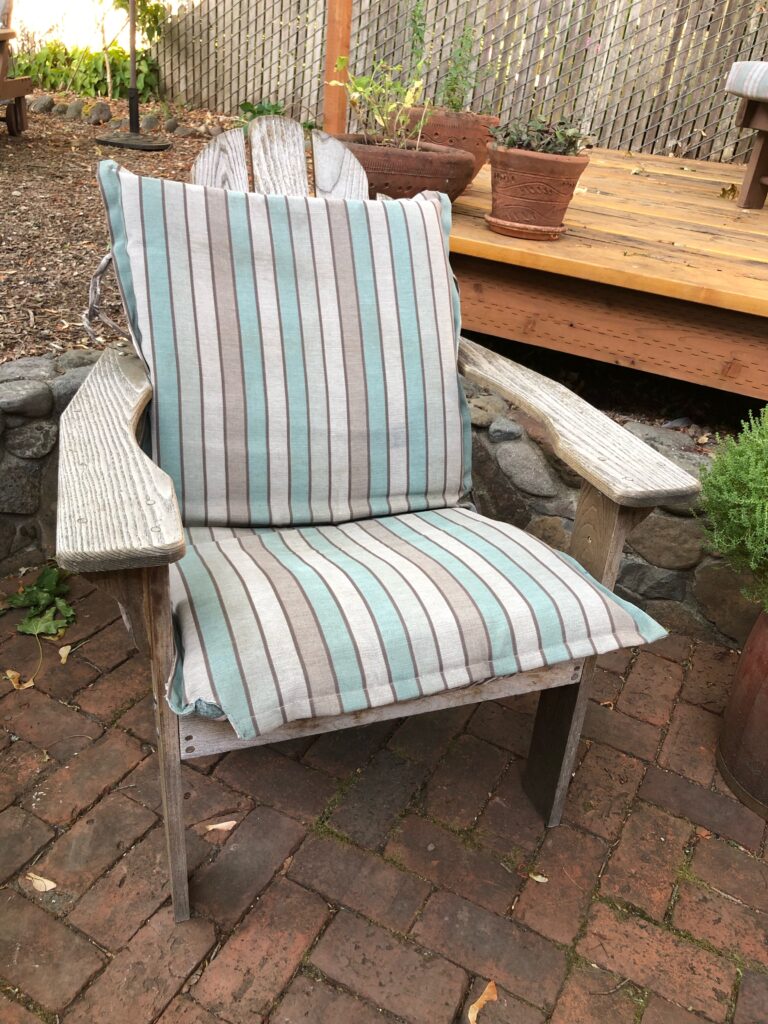 Unless you look closely, in which case it looks like some hungry fellow came and took a chomp out of it.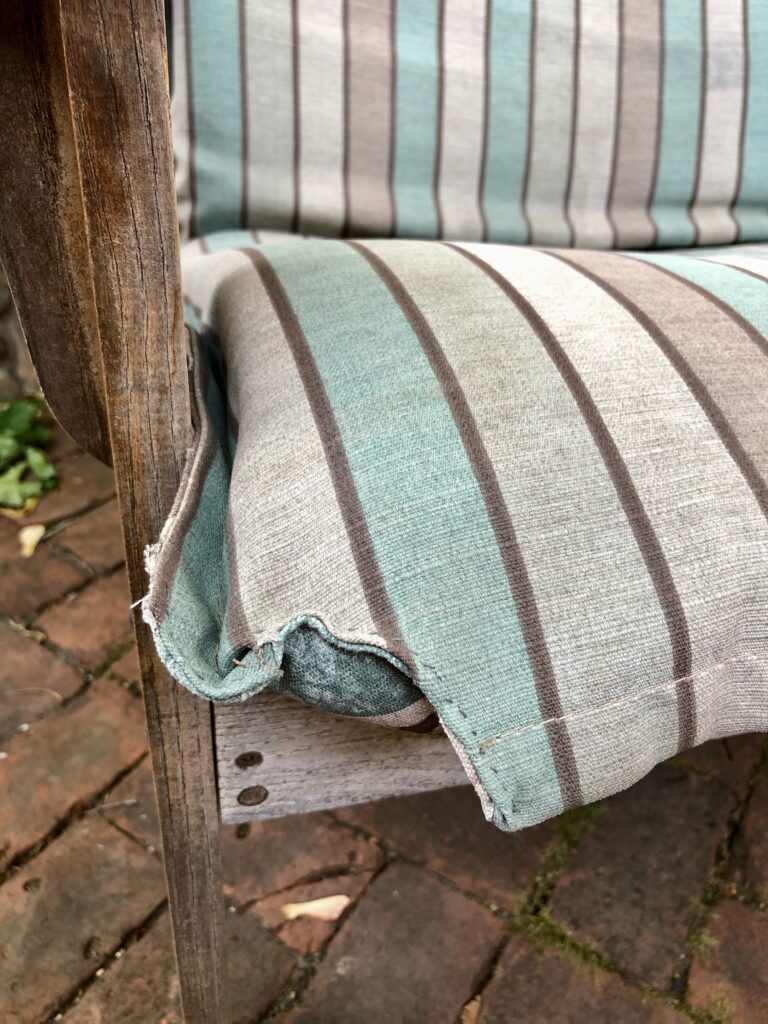 But here's the thing, It's okay for your stuff to not look perfect. Perfection is an unattainable goal and to aspire for it is a futile effort. It's never going to happen, so you might as well enjoy the goofy looking repair.
Chomp!
Katy Wolk-Stanley
"Use it up, wear it out, make it do or do without."
Click HERE to follow The Non-Consumer Advocate on Instagram.
Click HERE to join The Non-Consumer Advocate Facebook group.