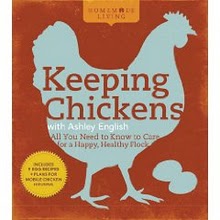 Not a day goes by when I don't hear/read/see something that makes me think I should include it in the blog. Unfortunately, not a day goes by when I don't cook/clean/play with kids and run errands. (Literally, as I acvtually ran to the grocery store this evening to return a Redbox DVD by the 9:00 P.M. deadline!) Add the two circumstances together, and I don't get to all the writing that I intend.
Which leads to today's newly coined Link-O-Rama, a very special blog with lots of fantastic links that I've been wanting to share with The Non-Consumer Advocate Community.
Any links to share? Please post them in the comments section below.
Katy Wolk-Stanley
"Use it up, wear it out, make it do or do without."