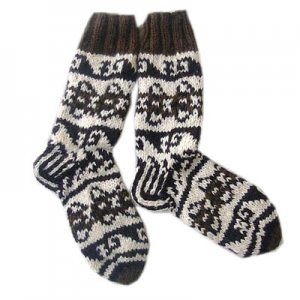 The No Heat Challenge officially ended on November 1st, although I continue to keep the thermostat set low. And I'm now starting to have a day here and there when I can turn the furnace completely off. (I even kept it off for a full 24-hours the other day!)
Granted, I live in Portland, Oregon, a city known for chilly dampness rather than wind chill factor. Our daffodils are in full bloom and the sunny days are starting to come in clumps of two or three.
Which means it's time for round two of The No Heat Challenge:
How soon can you start to keep your furnace off?
We all live in different climates, so this will be regionally dependent. Live in Oregon? Start turning your furnace off pretty soon. Live in the Mid-Atlantic region? Gonna' have to wait awhile.
So throw on a fleece, brew a cup of tea, grab some wool socks, throw open the blinds and ready yourself for part two of The No Heat Challenge.
Because there is light at the end of the tunnel. This winter will end. I've seen the daffodils and I tell you, warm weather is around the corner.
Are you in for round two of the No Heat Challenge? Please add your name to the comments section below, even if you have to shovel through the snow to get there.
Katy Wolk-Stanley
"Use it up, wear it out, make it do or do without."