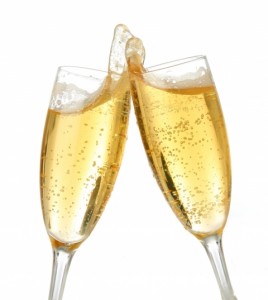 I am a cheap date, which is to say that it doesn't take much to make me happy.
For example, I'm excited that tomorrow is the first day of the spend $50, get $10 off Safeway coupon that runs once a month. I even made sure to glean an extra one from the neighbors, so I'll be able to use it twice. I consider this to be free money, and a handy method to stock up on the staples that rarely go on sale.
This makes me happier than any five-star restaurant in the world.
And I wouldn't trade this aspect of my personality for all the champagne in the world.
No wining or dining necessary.
Katy Wolk-Stanley
"Use it up, wear it out, make it do or do without."