There are a number of design blogs that comprise my go-to morning reading. Young House Love, Manhattan Nest and more and more these days, Little Green Notebook. I love the authors' make do creativity, and I salivate over incorporating and tweaking their ingenious design solutions for my own use.
Of course, design inspiration (or anything inspiration) is everywhere.
So when I spied these supposed-to-be-ugly barstools on Breaking Bad, my mind started to whirl.
"Wow, those barstools look a lot like that makeover chair from Little Green Notebook's Jenny Komenda. They are so ripe for a makeover! Plus, I bet they're crazy comfortable. I should start keeping an eye out for something similar while out on my thrifting adventures!"
Yes, this is how my brain works.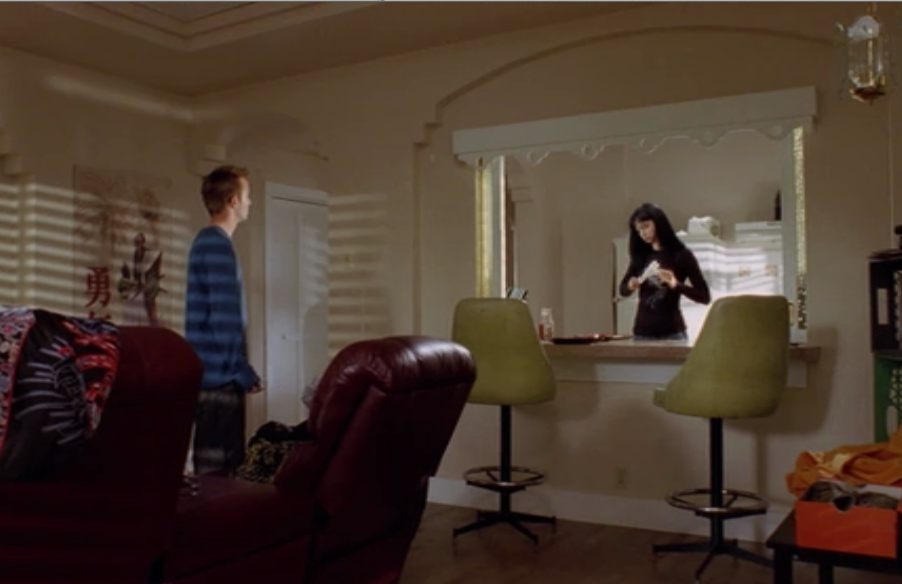 I remember how Jenny's before chair was so ugly I would have thrown it out of bed for eating crackers wouldn't have given it a second glance: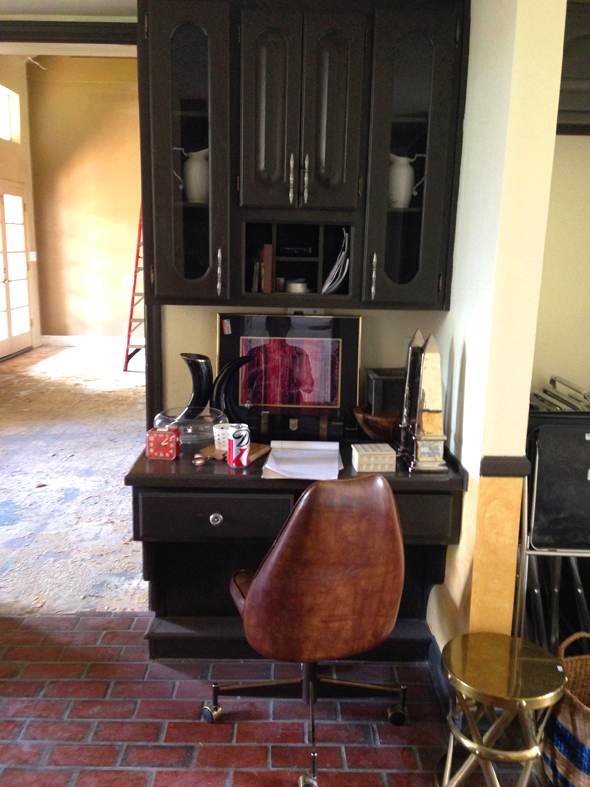 And the after chair was stop-you-in-your-tracks, kick-you-in-the-groin amazing! So bold, so graphic, let's face it . . . drool worthy. Like it deserved its own fan club, or at least a Facebook page so I could "like" it. Good idea, Katy. Make a Facebook page for The Chair this afternoon.
Again, this is how my brain works.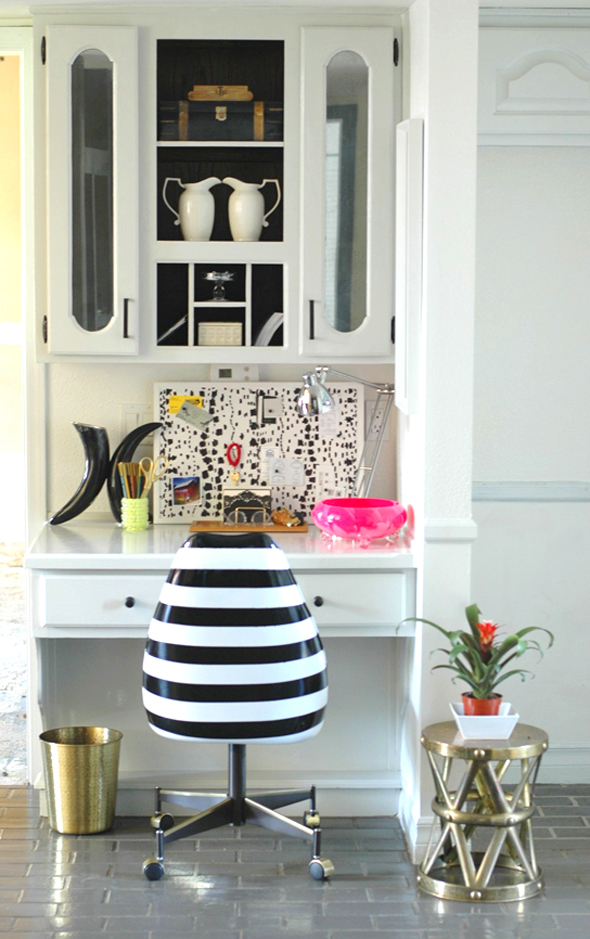 What was I saying? Oh yes, that you don't have to actually partake of Breaking Bad's illicit substances to have a mind altering experience. You just have to keep an eye out for design inspiration.
It will blow your mind!
Katy Wolk-Stanley