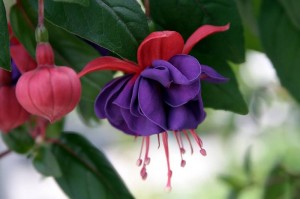 I have a tendency to get a little down when I feel like all I'm doing is what I did the day before, and also what I'll be doing tomorrow. You know, the treading water of day-to-day life.
Kids off to school, get laundry going, write blog, tidy up, run errands, make dinner, take kids to sports practices, clean up from dinner, help with homework, get kids off to bed, collapse into own bed, start over.
It's far from invigorating.
But I've noticed that if I'm able to accomplish even one small task that moves me forward towards a certain goal, (whether it's decluttering my house or investing in my friendships,) I'm able to feel enough sense of accomplishment. This is far from an earth shattering revelation, but since I started concretely focusing on doing something every day that isn't just treading water, I really feel as if I am moving forward with my life.
For example, today I did three loads of laundry, made dinner, took my older son to find a formal outfit, walked some errands and then got the recycling and yard debris organized for tomorrow's pickup. But I also bought the fuschia starts for my hanging baskets, weeded my tiny plot and planted some seeds. The former tasks are revolving and maddeningly never ending, but the latter only have to be done once, and prove (at least to myself) and I am not living the same day over and over again. And these do-them-once tasks will last beyond a 24 hour period.
I have most of the week off from work, so I should be able to get some stuff accomplished. Even if it is just small accomplishments, it's still something. And I know better than many, that small consistent efforts, (whether they be monetary or otherwise) add up faster than you can say "Coin Girl."
Do you find this accomplish something small everyday a worthy goal? Have anything to add? Please share your thoughts in the comments section below.
Katy Wolk-Stanley
"Use it up, wear it out, make it do or do without"