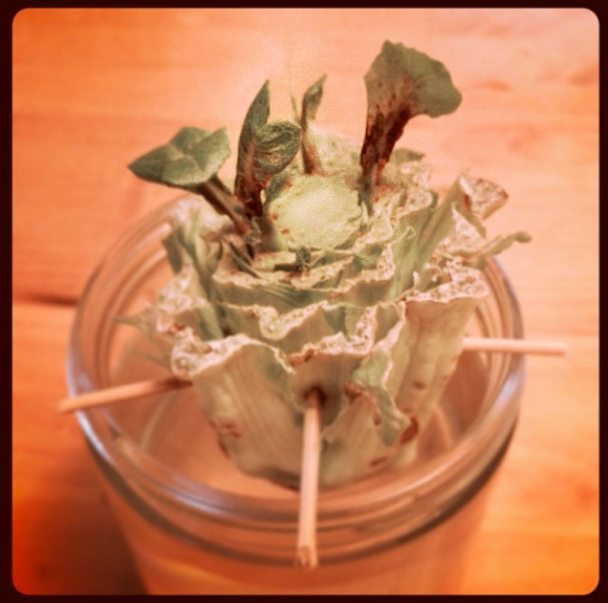 I strive to be frugal and aware of packaging waste and deliberate with my daily life choices. However, even I, The Non-Consumer Advocate fail with my efforts every now and then. Sometimes even all day long.
Perfection is a fallacy.
I've written about how much I love that Petco sells scoop-your-own cat litter, which was a fantastic zero waste alternative to the thick bags that our Costco cat litter had been coming in. However, I was 100% happy with being able to scoop our own litter, but only 0% impressed with how well the product actually performed. Clumping cat litter is supposed to hold together when activated by urine, but the Petco brand did not. This meant that our upstairs hallway always smelled like cat pee. I tried the product for at least six months, but finally admitted defeat and went back to transitionally packaged litter. I hate packaging waste, but I really hate infusing my home with eau de kitty toilette. FAIL!
Pinterest is full of beautifully photographed images of lettuce stumps resprouting on people's windowsills. I've tried this method with scallions, (worked beautifully, but since scallions give me heartburn I never repeated the experiment) but my efforts to regrow lettuce were a complete and utter failure. No, let me rephrase that. My efforts were a rotten and disgusting failure! First off the stump shrank and was on the verge of falling into the water, (which is why I poked it with skewers) and then horrible little brown lettuce leaves sprouted and then stopped growing. Yes, they grew, but only to the size that Barbie and Ken would approve of. FAIL!
My mother bought me a two month gym membership for Christmas so that we could work out together. (Building strength around her new knee for her and general fitness for me.) I have gone precisely 0.0 times since getting the initial orientation. FAIL!
The last example of a Non-Consumer fail is from the Facebook group, but it garnered enough responses to be included here.
"I have a coworker who had plumbing problems this weekend. It involved the toilet (and thankfully she didn't elaborate). She said she had to use all her towels to clean it up and then threw them all away because she'd never want to put her face to them again and that she'd just buy all new ones."
Yes. This woman threw away her towels because they got poopy! The Facebook responses ranged from:
"We'd be broke if we threw our towels out every time some 'very earthy and organic' substance were found on them."
To:
"Even though they can be cleaned and sanitized, I would still think of the nastiness and gag everytime I tried to use one after that. Plus I wouldn't even want to deal with touching them and trying to get them into the washer, especially if they were dripping wet with nastiness. Much easier to toss into a trash bag and be done with them."
The general consensus was that a sanitizing wash in hot water could have saved the towels, but even if they were permanently stained, they could have been downgraded to pet towels or rags. Everyone had a strong opinion on this one!
Have you experienced any recent Non-Consumer fails? Please share your stories in the comments section below.
Katy Wolk-Stanley