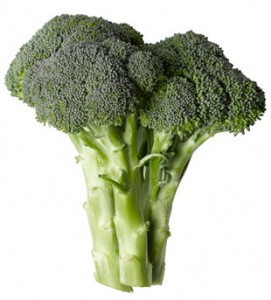 It's time again for Non-Consumer Mish-Mash, where I write a little bit about this and a little bit about that.
Simple Living Network Newsletter
I've had a number of columns reprinted in the Simple Living Network Newsletter, which has been great, because their readership is my target audience. The January-February online issue is currently running my column titled, "Green Purchasing — What is Best?" I highly recommend this newsletter which always has a number of interesting and thought provoking pieces. Be sure to check it out!
My Achilles Heel
I am normally quite immune to the advertising circulars that weigh down my Sunday newspaper.

Target? Pass. Kmart? Don't even think about it!

But today's paper included a glossy ad for Tuesday Morning, which is a store I had never given a thought towards in the past. But today's ad caught my eye and pulled me in. The products that were making my heart go pitter-pat were coordinating fabric lined basket in pretty black and white toile patterns.

Like a fashionable girl who thinks that the right pair of boots will solve all of life's problems, I think that the right organizing system will raise me to the level of those Stepford wives whose homes are always tidy, organized and whose children get along at all times and wolf down their broccoli. This line of thinking is called a "slippery slope" according to the Logic class I took in college, but that doesn't mean I can't subscribe to it now.

Of course, I did not go buy a cartload of organizing baskets today, but I did have a hard time recycling that one circular. It was so pretty, and I know there were no children in the ad, but if there had been, their baskets would have been full of broccoli.
Frugality Run Amuck
Inspired by the father of In Cheap We Trust's Lauren Weber's habit of reusing his tea bags 10 or 11 times, I decided that if he could be using his tea bags so many times, surely I could reuse mine at least once!

I tried this for a few days, and had a number of cups of tea where I momentarily forgot my experiment, and was baffled as to why my tea tasted like crap.

"What the #@** is wrong with my tea?!"

I came to the conclusion that I love my tea, was very particular about my tea, and tea was very important to me. Tea is a huge part of my daily routines and that while I make many frugal sacrifices, reusing tea bags was not going to be one of them.

Simple living and frugality are about saving money on the things that don't matter so that it's available for the things that do. And tea? It matters!
Compost Critter
I was innocently going about my chores this afternoon, and had taken a container of food scraps to the compost bin on the side of the house and got a startling surprise when a small mouse came to the surface of the bin. It's not that I'm scared of mice, but it wasn't what I was expecting to see and made a noise that was far from the "Eek!" of 1950's cartoons. (Picture Linda Blair in The Exorcist.)

The mouse itself was brown with big black eyes and looked quite content. I quickly replaced the lid and skedaddled back into the house. A quick Google search brought up issues of pathogens in mouse dung, so I will have to deal with this. Hopefully by turning it more often (making it less inhospitable) and nothing much more extreme. I have been composting for 12 years, and this was a first.

Any ideas?
Katy Wolk-Stanley
"Use it up, wear it out, make it do or do without."