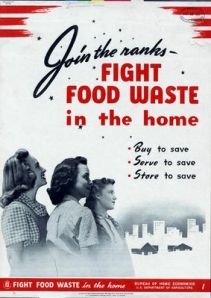 My monthly garbage pickup was today, which meant that yesterday was clean out the fridge day. Yes, I compost and work to minimize my family's food waste, but there's always something that slips through the cracks. This month was two tubs half-eaten cottage cheese, some Trader Joe's hummus, (how did that happen? I love their hummus!) and some food my sister brought down from Seattle and then abandoned in my refrigerator.
But the refrigerator was not the only food storage to receive the food waste warden treatment, as I had a new pretty vintage glass storage jar that was aching to be filled with oatmeal.(Yes, I anthropomorphize storage containers. You got a problem with that?) And in that way where the flutter of a butterfly's wings enacts change across the world, I completely cleaned and organized my kitchen cupboards today.
I pulled everything from my cupboards, (wiping down that greasy dust down that can only be found in kitchens) and transformed what had degenerated into a hodge-podge of food stuff into a thing of beauty.
Most notable were five containers of empty/almost empty Hershey's unsweetened cocoa and four ziploc bags half-filled with stale/rancid taco shells. The Hershey's chocolate I can understand, as I use the recipes for chocolate cake and frosting that's printed on the box, but the taco shells? Sigh . . . . We can never eat all the tacos shells in the box, so I duly put them into a Ziploc bag like the responsible non-consumer that I am. Then when we're having tacos two months later, the saved shells are stale and unappealing so I open up a new box and continue the cycle. But I apparently never cull the old ones out.
Luckily, the Hershey's containers were recyclable and the taco shells were crushed and added to the compost, so no real garbage was created in today's organizing spree.
The only super gross discovery was a paper bags full of dog biscuits that I had bought for the pup who volunteers for the read to the dogs program at the library. These bone shaped atrocities were swarming with bugs and had the consistency of swiss cheese. Gag, gag, gag.
I also gleaned and organized my medication and tea cupboards. I found Beano that expired in 1998 as well as some very old dinosaur vitamins that I had bought for my then preschoolers that had been deemed "yucky." Since they had expired in 2003, I poured them into a baggie to take to the pharmacy for responsible disposal.
My kitchen cupboards are now so beautiful that I kept the doors open for most of the day, and actually considered having my tea while seated in front of them. (I don't have cable TV, so my entertainment needs are simple.)
I now feel like I have a clean slate in the food waste department, and that warden lady can chill out for another month or so.
How are you doing with your food waste? Please share your thoughts in the comments section below.
Katy Wolk-Stanley
"Use it up, wear it out, make it do or do without."