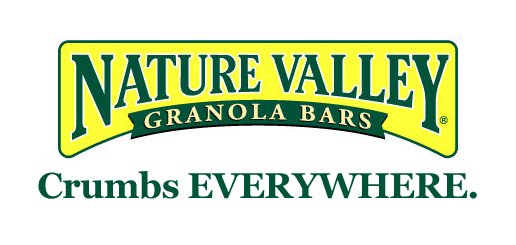 It's time again for Non-Consumer Mish-Mash, where I write a little bit about this and a little bit about that.
Slogans That Really Make Sense
I love clarity in advertising, which is why I found this Huffington Post piece to be absolutely hilarious! It's wonderful, and it's all absolutely true! My favorite: "Pizza Hut: We have a salad bar for some reason."
Which is your favorite?
Goodwill Oddities — They Never Cease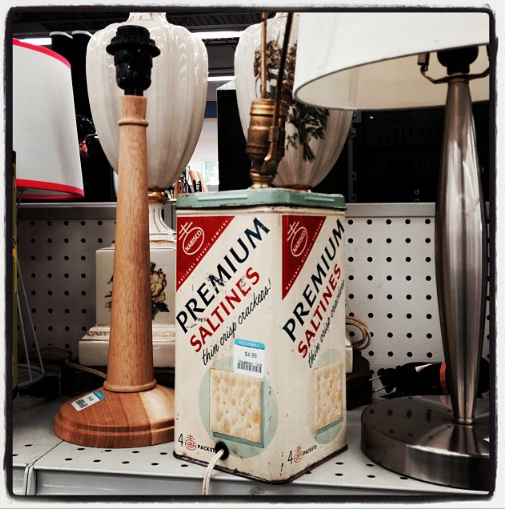 I know it seems like a shop a lot for someone who called herself "The Non-Consumer," but I promise you that I'm really not actually bringing all those Questionable-will finds into my home.
Having said that, I had a hard time not bringing home this $4.99 Goodwill vintage lamp. I think I may have made a grievous error.
Free Lindt Chocolate
I may not be a crazy coupon lady, but that doesn't mean that I don't keep an eye out for the good ones. So when Frugal Living NW posted about free Lindt chocolate bars, I clicked that link faster than Usain Bolt, my husband's grandfather who ran the steeplechase in the 1928 Olympics, Katy Wolk-Stanley on the hunt for free chocolate.
And best of all it's for Walgreen's and Rite-Aid, so it should work as a national deal. It's not good until November 3rd, but you should print the coupon A.S.A.P., so chop-chop!
Click HERE for your free chocolate.
Katy Wolk-Stanley
"Use it up, wear it out, make it do or do without."