It's time for another Non-Consumer Photo Essay, which is very much all over the map. Sorry, not sorry.
I roasted the pumpkin seeds from my free pumpkin using olive oil, garlic powder, onion powder, salt and maybe thyme. I was going for a "Thanksgiving stuffing" flavor profile.

Whenever I write about raking my leaves, readers will point out that it's better for the environment to leave them in place. However, I already have tree mulch instead of grass in my backyard and the sheer number of maple leaves needs to be seen to be fully understood. They're all pretty and yellow right now, but will soon turn brown and soggy/slippery.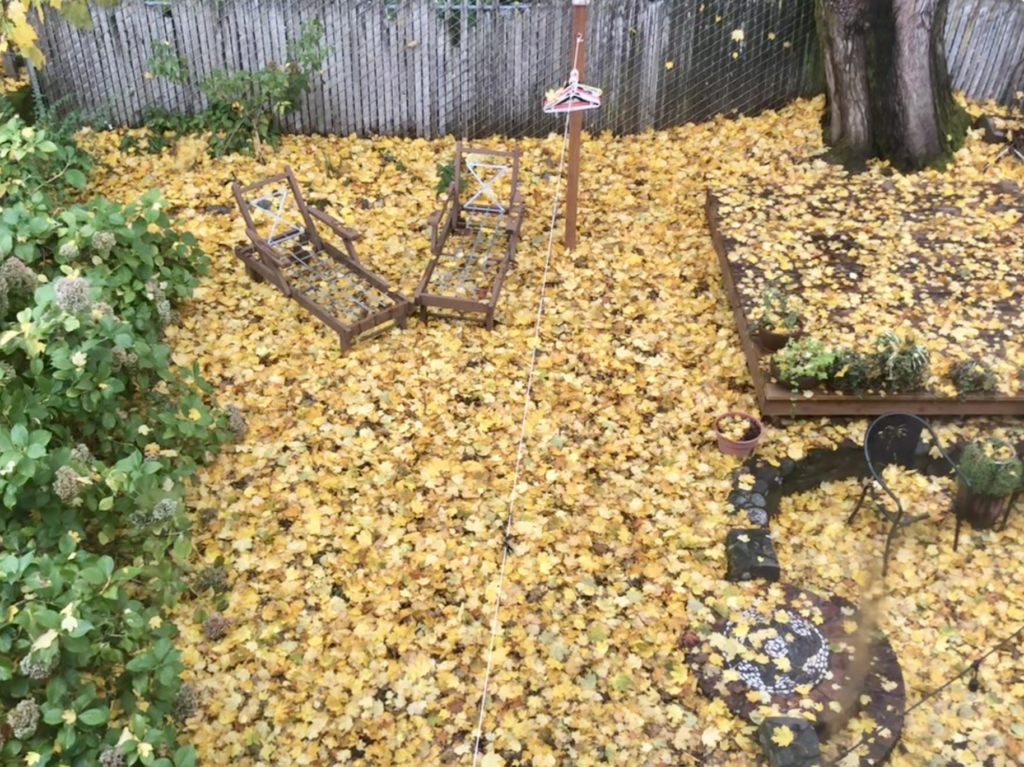 Plus, the right half of my deeply shady backyard features a wooden deck and a brick patio.
Leaving leaves is place encourages mold and mildew growth, which my asthmatic lungs do not need. Sorry, but I'm going to continue raking up the leaves and setting them out in our rolling yard debris bins. Can I at least get credit for not bagging them up or using a leaf blower?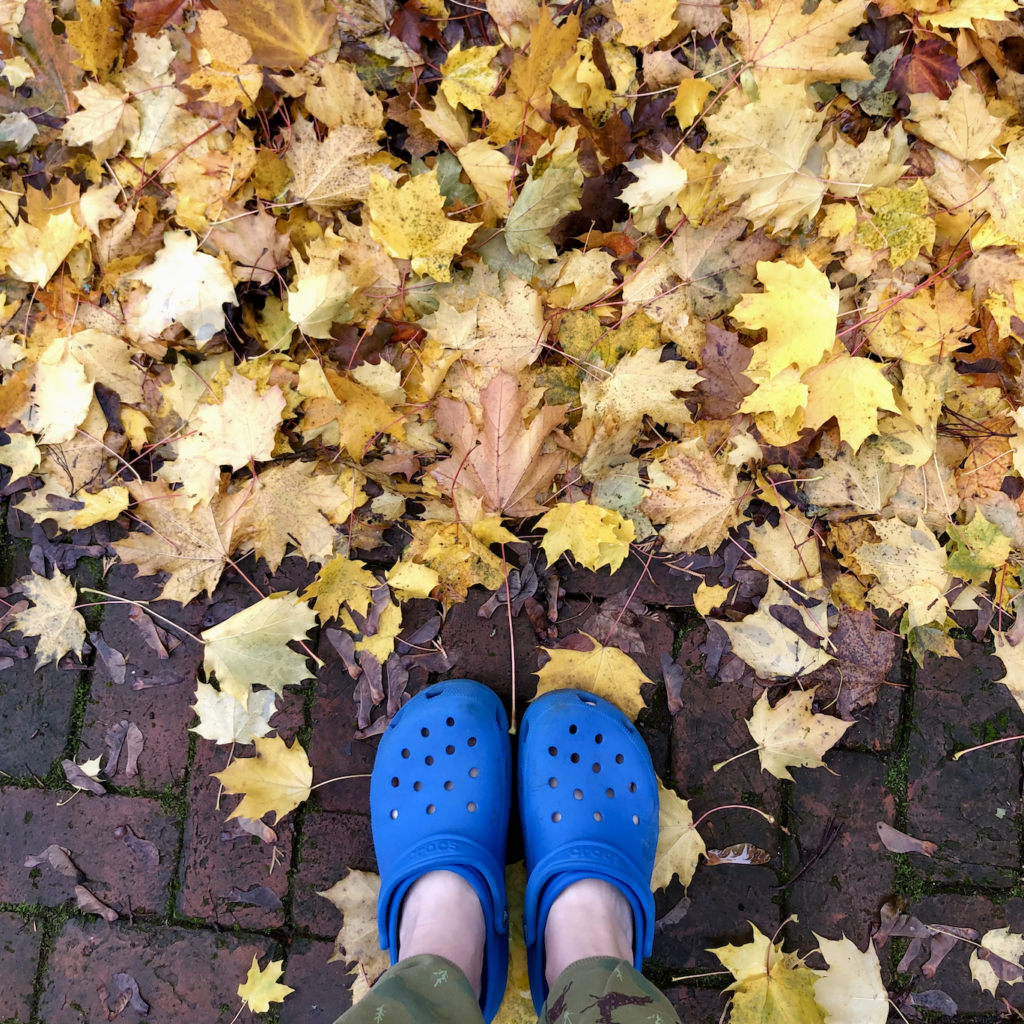 I had my annual physical yesterday and was left in the exam room for ten minutes or so while I waited for the physician. This was my view. A screen that ran constant pharmaceutic advertisements with the message to "Ask your doctor if blah-blah-blah medication is right for you."
Sure, I brought a library book to read, but this bright screen was in my face and difficult to tune out. I did talk to the doctor about it, to which she replied that they started having them during the pandemic as patients wouldn't be able to have the standard magazines to pass the time. She agreed that they were awful and we got on with my appointment.
I'm 100% certain that the practice of invasive dystopian advertising in such a private space is specific to The United States. I considered unplugging it, but didn't want to be that person. Then again, I am that person!
Now the paranoid side of me is wondering if this enormous iPad device had a camera or microphone. Advertising should play zero role in how we receive our medical care.

I noticed that my next door neighbors still had a uncut pumpkin on their porch, so I asked if I could have it. She replied for me to "help yourself" and I now have another pumpkin to bake/puree/freeze for future treats. This neighbor and I have a mutually moochy relationship, so I feel perfectly comfortable asking for favors as I know they'll reciprocate in time.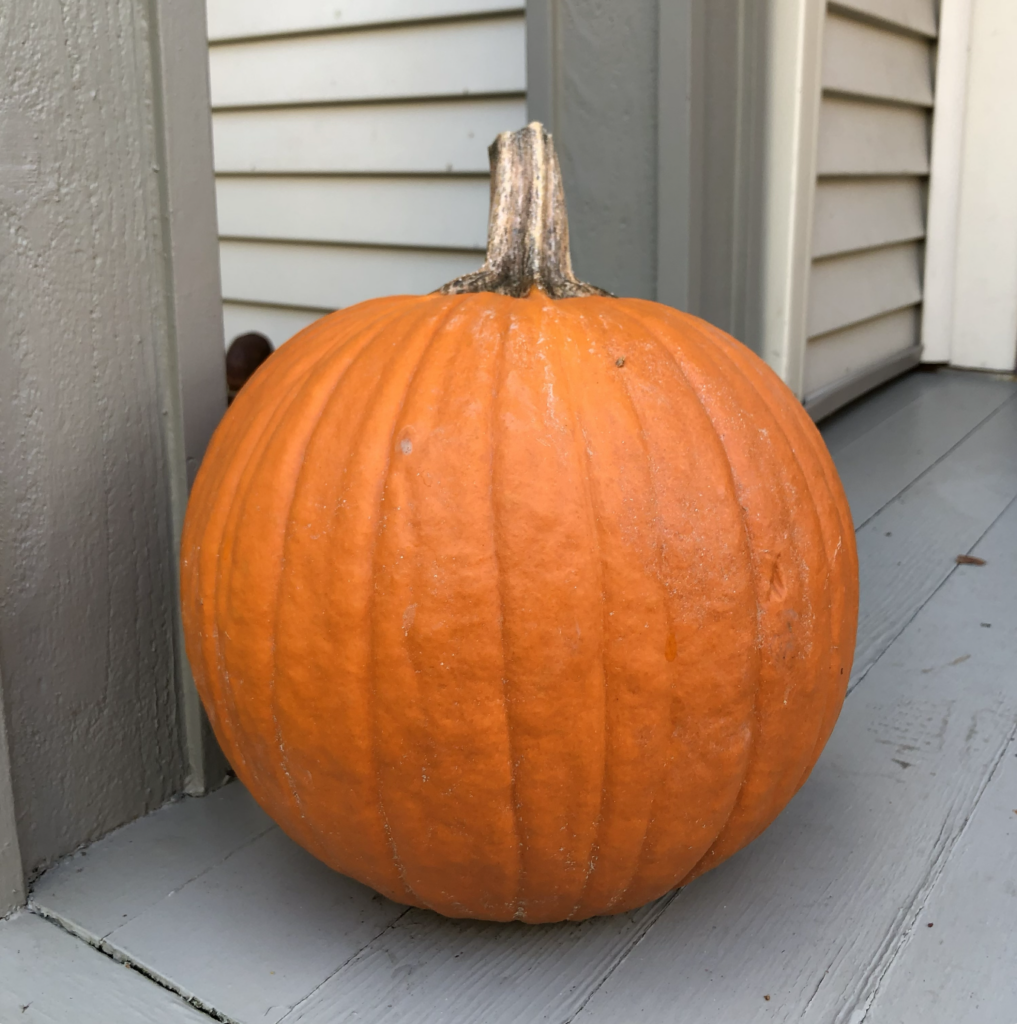 Katy Wolk-Stanley
"Use it up, wear it out, make it do or do without."
Click HERE to follow The Non-Consumer Advocate on Instagram.
Click HERE to join The Non-Consumer Advocate Facebook group.