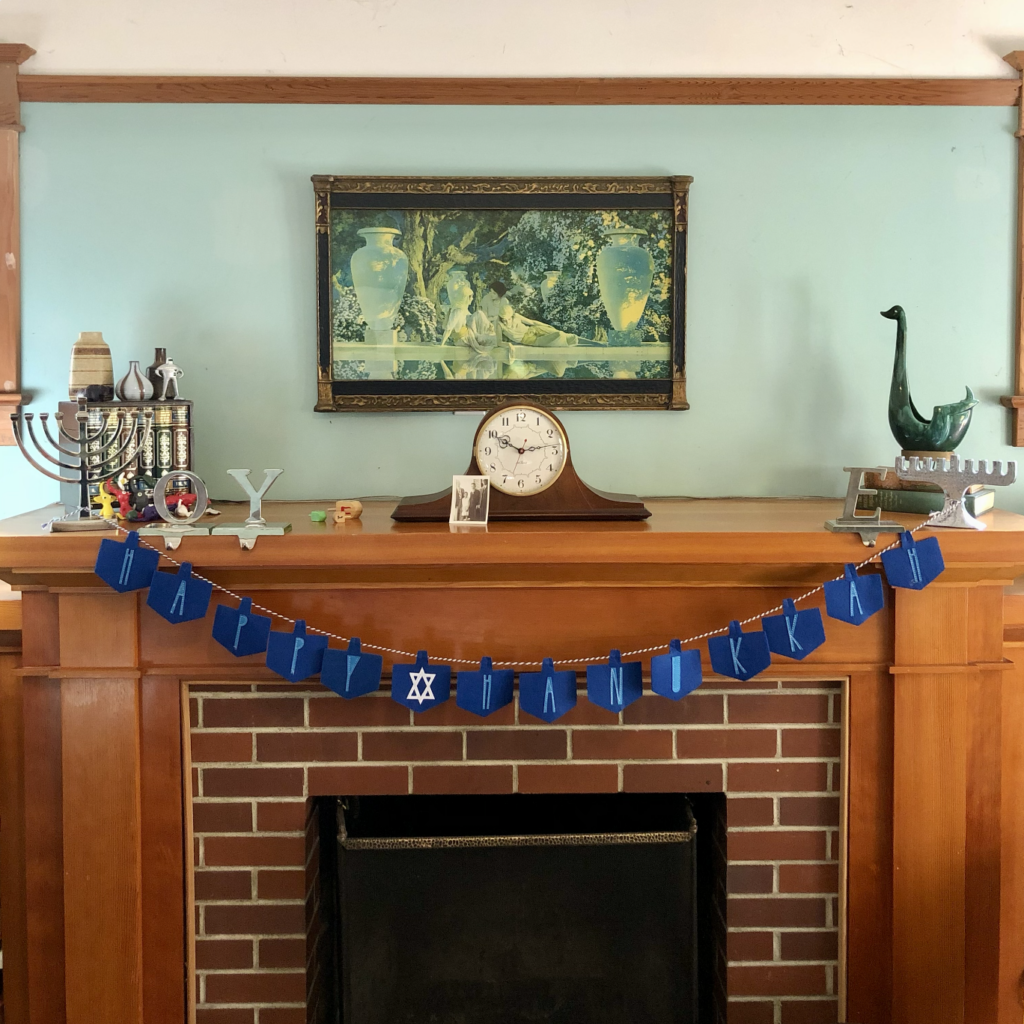 I picked up a gallon of Safeway whole milk on sale for $2.50 and I'm working up my nerve up to try this recipe for two ingredient homemade cheese. I suppose this is a continuation of where I attempt to make things from scratch like an ole timey Alaskan homesteader.

These items wouldn't actually get me through a harsh winter, (not even a harsh weekend!) but lately I have made my own:

• Blackberry jam made from foraged berries.
• Sauerkraut, which by the way turned out great!
• Apple pies and crisps made from the neighbor's fallen apples.
• Pumpkin purée made from the neighbors' leftover uncut Halloween pumpkins.
• Homemade bread, although I'm holding off from baking any more loaves until the Thanksgiving grocery sales kick into high gear. I'm going through flour too fast!

Next up — moose jerky! Probably not though, as the only big wild animals in my neighborhood are raccoons and nobody wants that.

I sold a thrifted new with tags Gund teddy bear for $30 on eBay.

I put up my Chanukah decorations early this year. Like Chanukah-doesn't-even-start-until-December-7th early. Many Christians put up their Christmas decor a month in advance, so why shouldn't I? There's zero overlap of the two holidays this year, so we can properly enjoy them one at a time. Every single Chanukah item I own is from Goodwill, which makes it all extra special.

• One of my neighbors texted asking if I wanted some homemade ginger cookies. Umm . . . yes!
• My brand new LL Bean replacement sheet finally came in the mail. I did have to go through mailing back the ripped one, but selling on eBay means that I have packaging supplies on hand at all times.
• I checked out a "Lucky Day" book at the library, but didn't end up liking it. (It was confusing from the get go.) The great thing with library books is I don't feel obligated to complete a book if it's not my cup of tea. Perfection.

I didn't buy any tiny Lear Jets.
"Use it up, wear it out, make it do or do without."
Click HERE to follow The Non-Consumer Advocate on Instagram.
Click HERE to join The Non-Consumer Advocate Facebook group.