It's time for another Non-Consumer Advocate Photo Essay, as sometimes photos are better than words.
I took my younger son to the pay-by-the-pound Goodwill Outlet yesterday, as I'm keeping an eye out for one more fitted twin sheet for him to take to college. (Oregon state schools don't begin until the end of the month.) Although I didn't find a sheet that I liked, I did spy a few goodies, most of which I photographed and left in place, although I did buy a couple of things.
I was sorely tempted to buy every single one of these cut pieces of vintage flour sack fabric:

Instead I bought three already pieced portions of what looks to have been the beginnings of a double wedding ring quilt for my mother, who is a textile historian.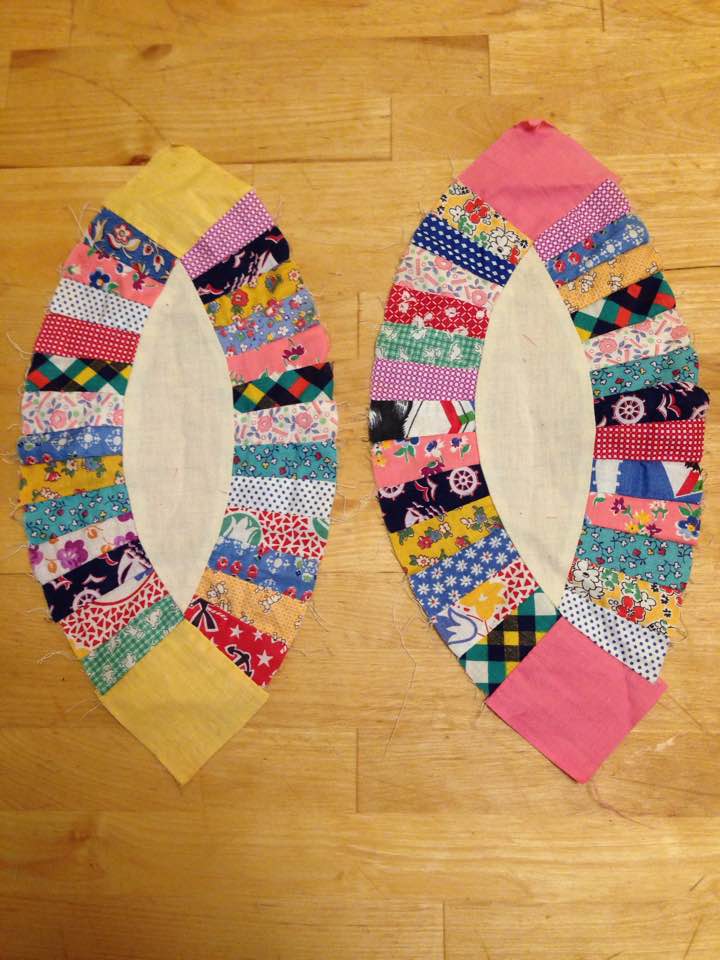 I also bought this uncut piece, which I knew my mother would appreciate. When you're paying $1.59-per-pound, fabric scraps are a bargain!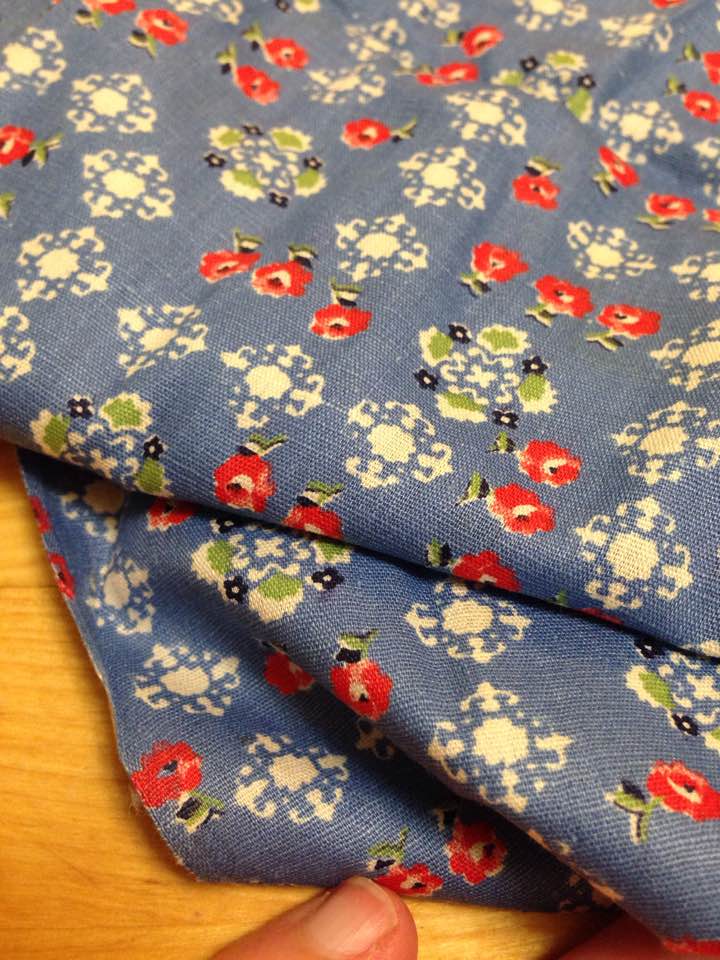 Although I didn't buy it, this sturdy rattan couch would be a great DIY refurbishing project, as it would look co cute painted and reupholstered. Priced at a mere $5, I know someone will snap it up!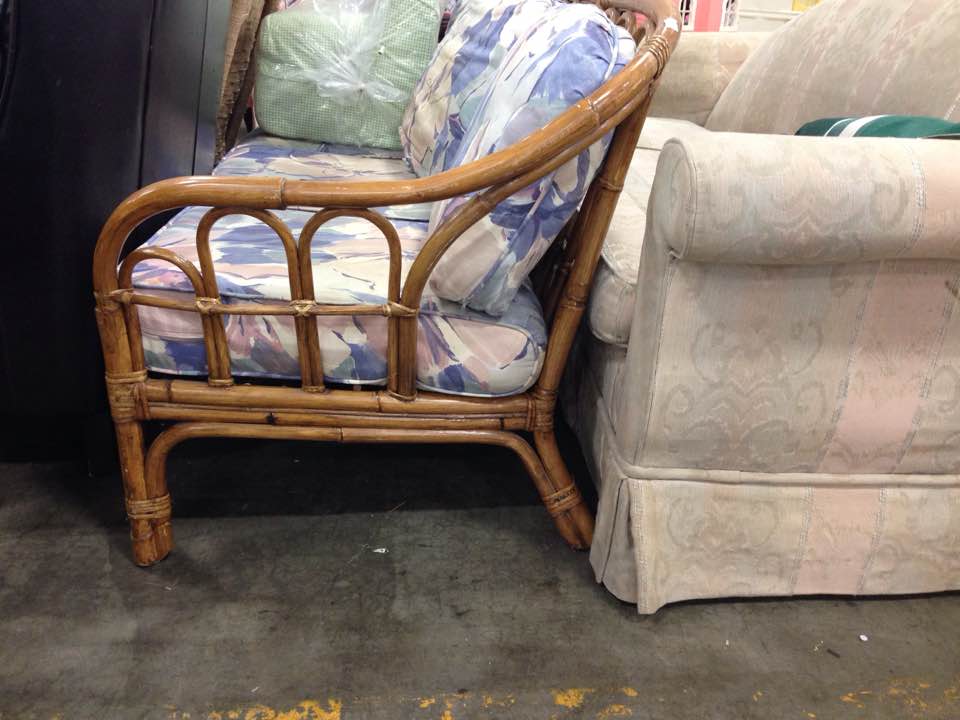 I always take a moment to glance through vintage Little Golden Books, as they were often illustrated by the wonderful Garth Williams, who is most famous for The Little House books as well as Charlotte's Web. Often uncredited, Williams' style is unmistakeable.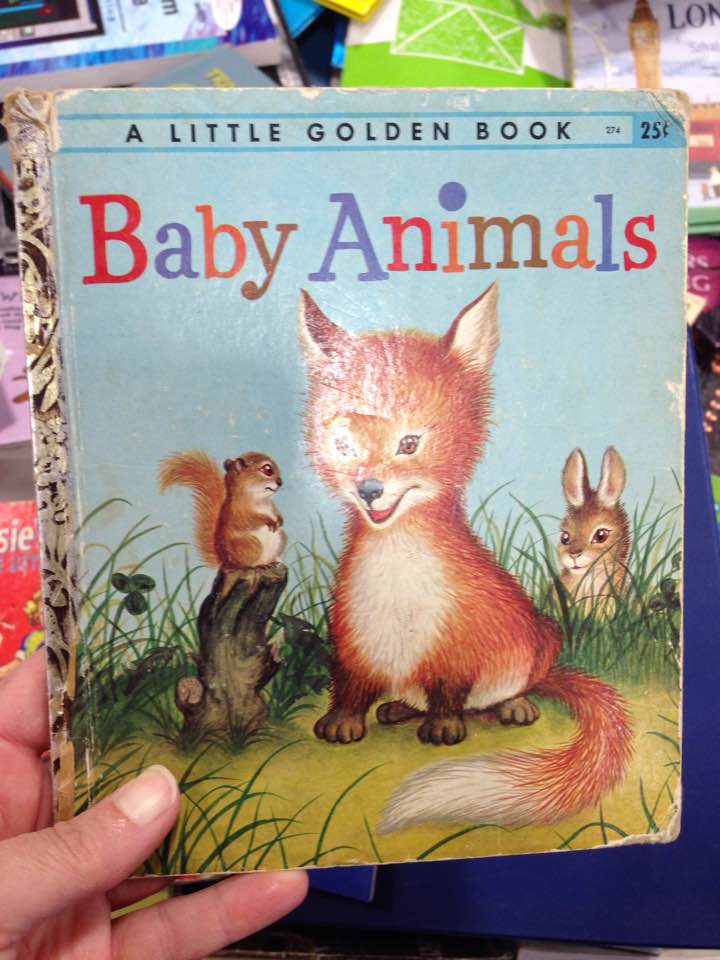 I hate opposums, but even my hard hearted heart melted a wee bit at this sweet drawing.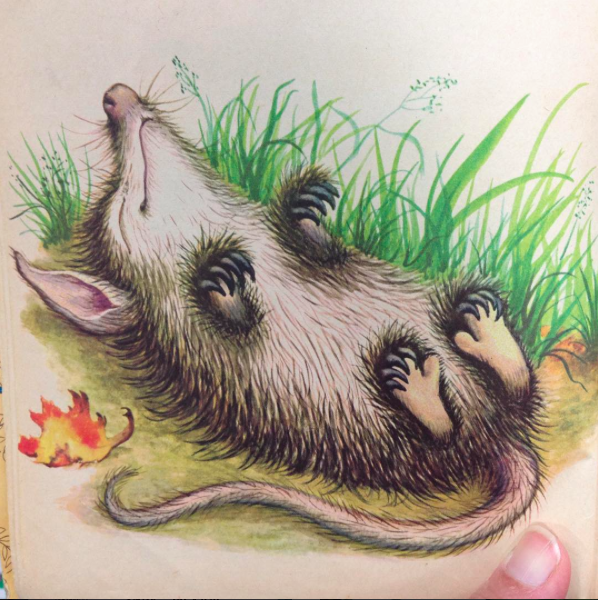 This photo is from a traditional Goodwill, and I snapped a photo as the lamp is very bold and sculptural: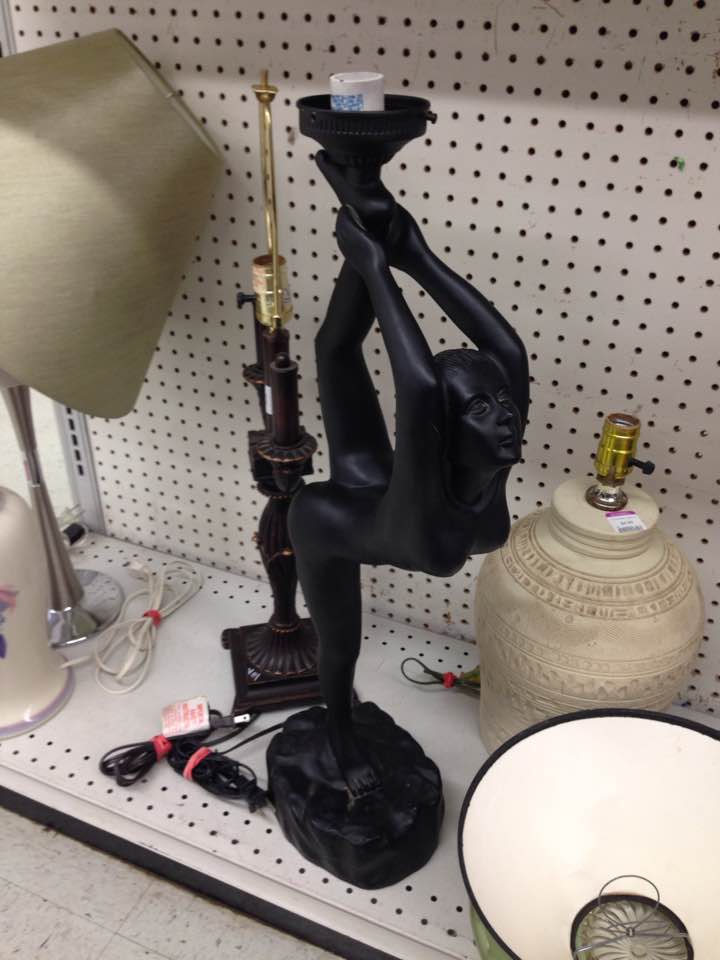 Unfortunately, you know that someone in the room has to face the back angle of the lamp. Stay classy, people!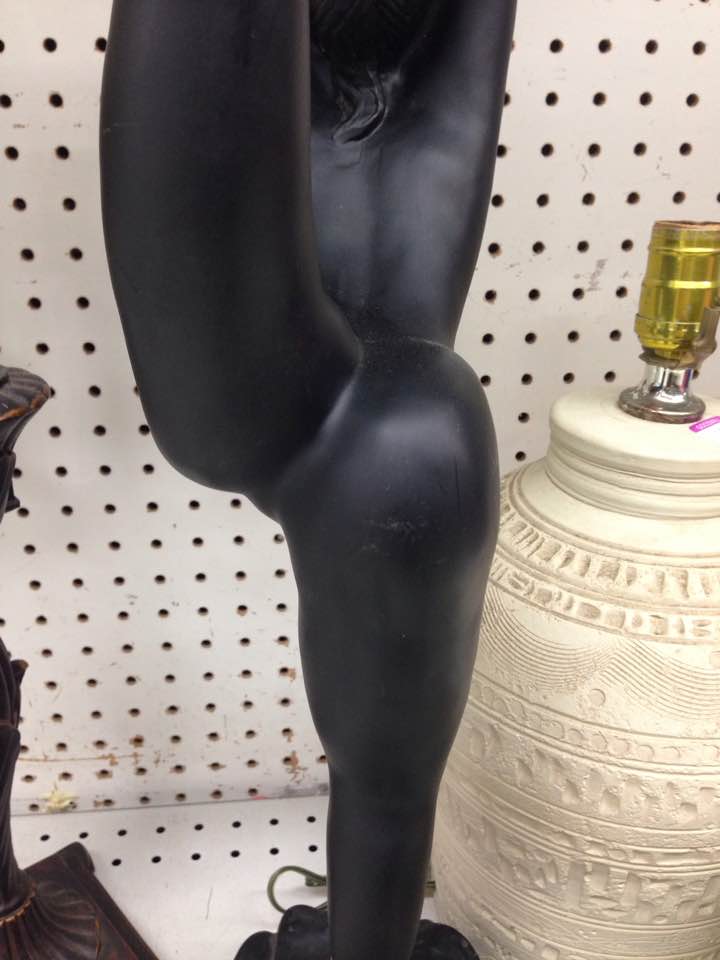 I was handed a couple pairs of branded cheap sunglasses while at my younger son's college orientation. They're handy to keep in the car for passengers, or when I forget my own sunglasses. However . . .  I'm not a big fan of advertising.
Luckily, there's much in life that can be fixed with the judicious use of a Sharpie pen.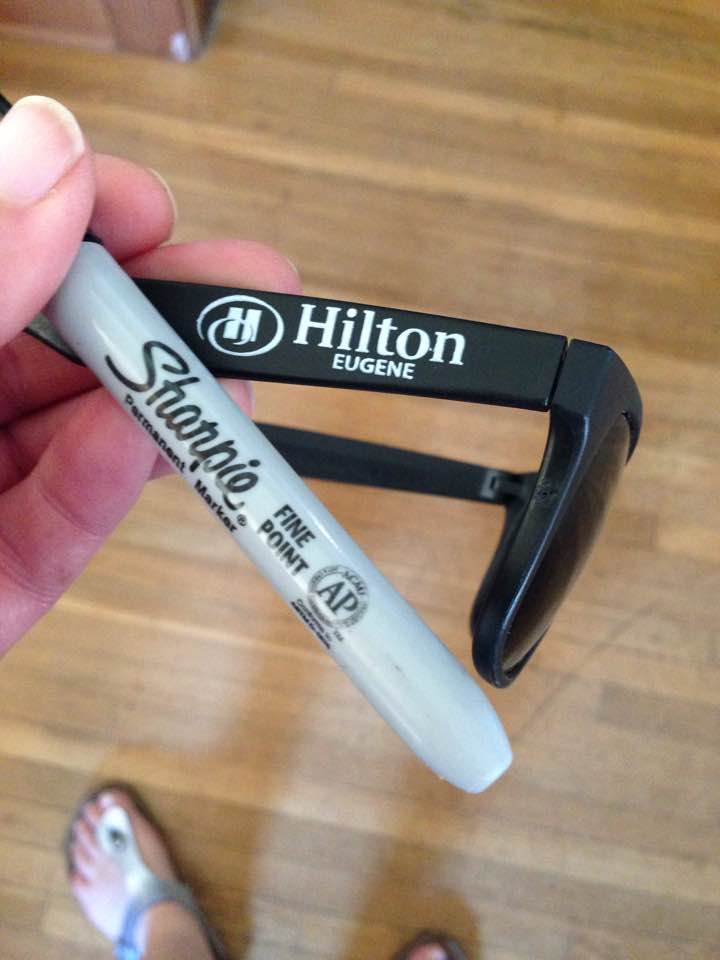 Not perfect, but they can now be described at "neutral," which in my book is a frugal win. (By the way, what you're looking at in this photo is called an "Oregon tan." You're welcome!)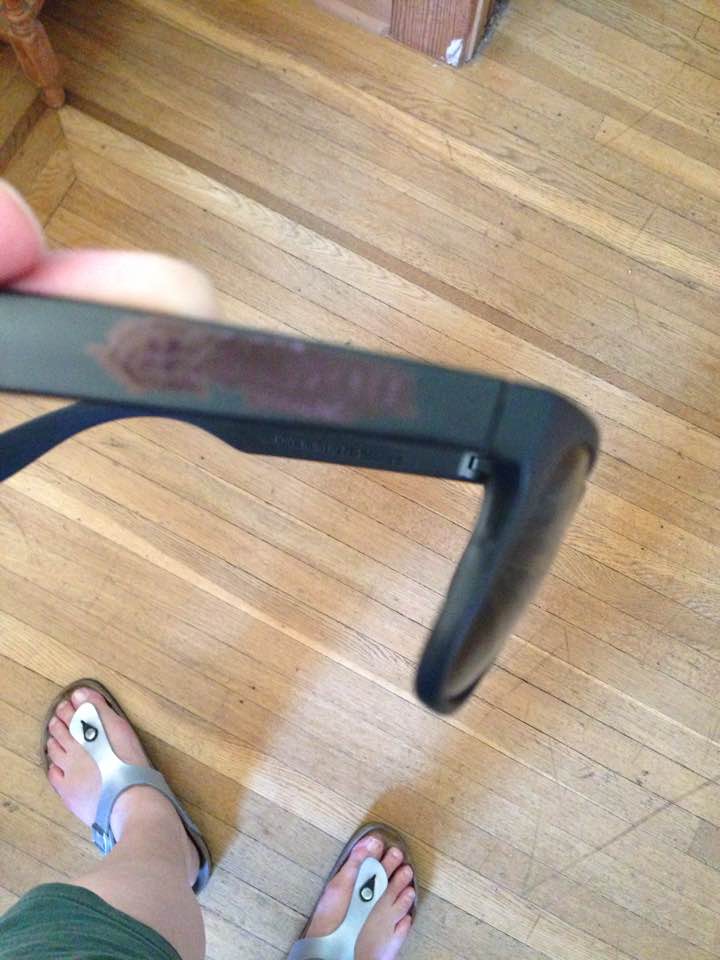 My favorite Portland pizza joint is American Dream Pizza. Their doughy pizzas are to die for, which is apparently due to their garlic-butter crust. We only get it every few years, as they're on the pricey side, so I decided a create my own facsimile.
Here's my attempt, which featured a crust brushed with a melted butter-garlic powder slurry solution.
Delish!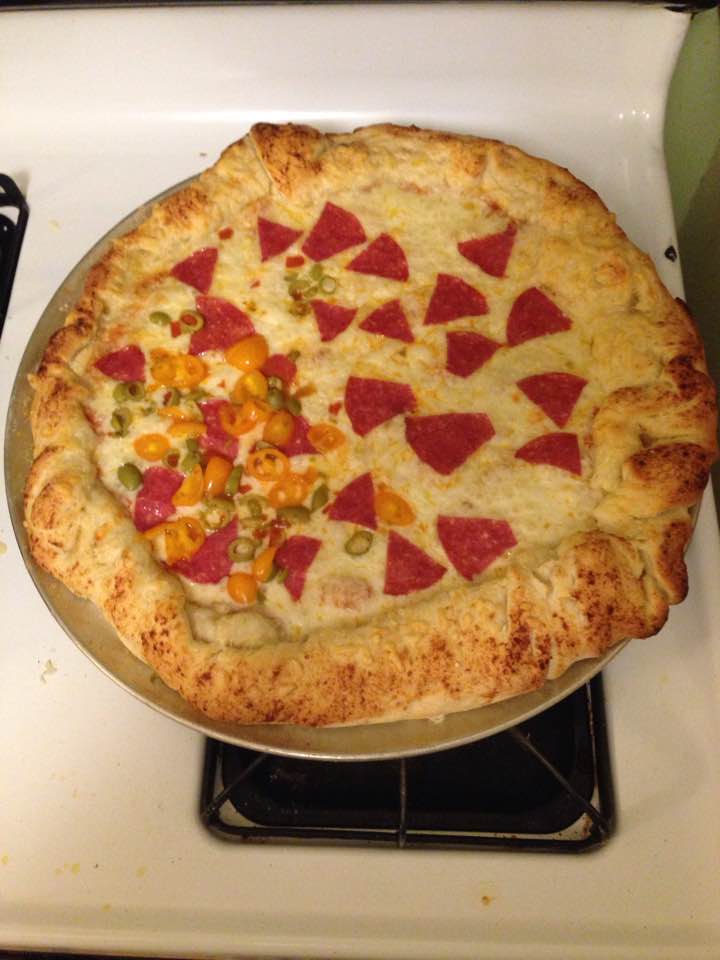 In the end, my son and I bought $6.43 worth of stuff from the Goodwill outlet.
1 pair of G-Star Raw pants.
1 T-shirt.
1 pair of brand new looking Nike Elite socks.
1 pillow case.
1 gorgeous Mama Ro brand tablecloth, which is the perfect size for our dining room table.
The fabric pieces.
And since the pants alone would have cost $140 new, that's a pretty good bargain!
Katy Wolk-Stanley