I've been having a very frugal month. From keeping a close eye on our food budget to simply not buying anything unnecessary, October has been very good to me.
After investing in a hundred pounds of local apples, the clock started ticking for me to process them before the rot kicked in. I spent an afternoon making applesauce, but had to stop when I ran out of jars. Because I participate in The Compact and buy nothing new, I decided to try my luck at area Goodwills before giving up and buying new. I already knew that some Goodwills charge as much as $1.99 per jar, but I remembered that one particular Goodwill sells them for 29¢ apiece. (Plus they're not individually priced, so they're zero waste!)
Let's just say that I succeeded in my quest for cheap canning jars: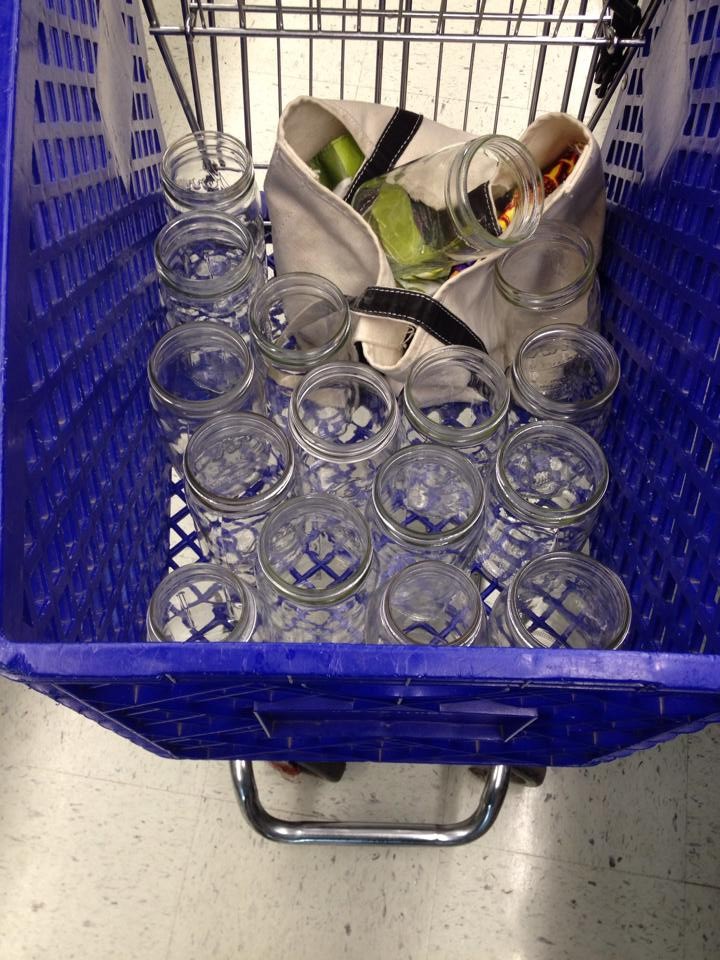 And not to brag too much, but I also scored this still shrink-wrapped box of pint-and-a-half jars, which included the lids and rims. Not too shabby for $4.99. (I didn't end up needing the jars, but I will use them for bulk storage as they take better advantage of vertical space.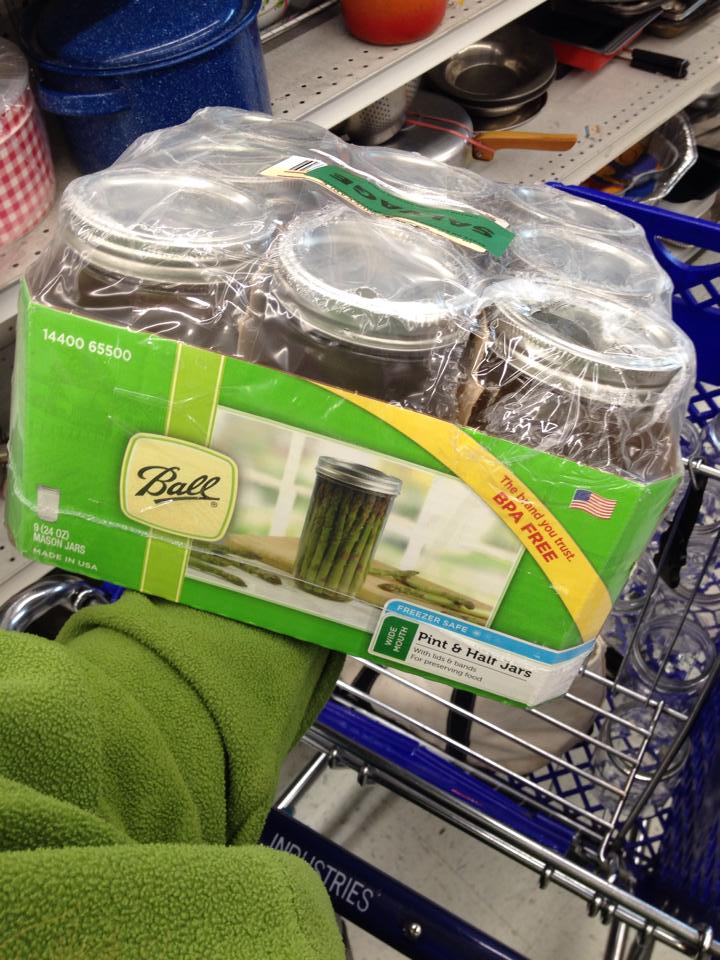 I'm now all done processing my apples. I always worry that I'm going to bite off more than I can chew and end up creating waste. But I'll save that scenario for another day, as I was miraculously able to can 35+ jars of applesauce. (I did save some Granny Smiths for pie baking.)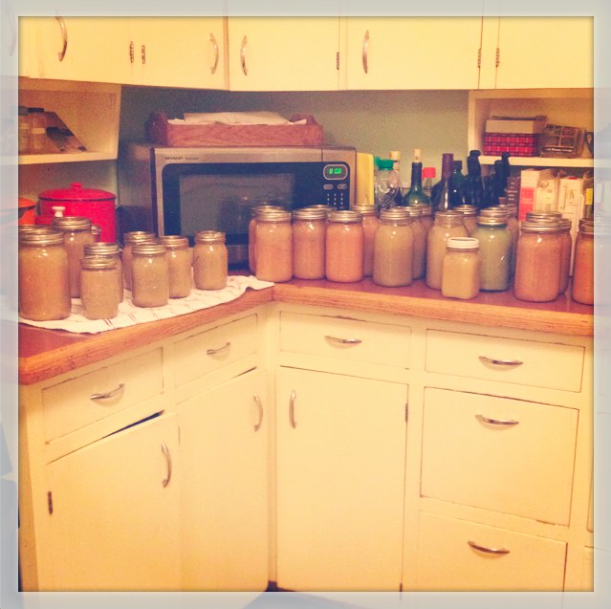 When I got home from Goodwill, I saw that a neighbor was having a tree chipped. (We had a big wind storm on Saturday, so our local arborists have been busy, busy, busy!) I walked over and asked if they'd dump the mulch in my driveway.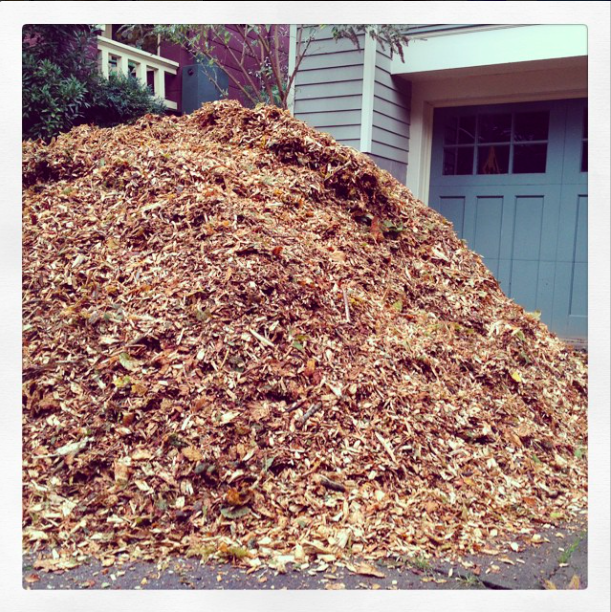 I'll use the mulch to freshen up the walkway along the side of our house, as well as under the hydrangeas and any other plant that sits still. And if there's any left over, I'll put a free ad on Craigslist. I just love how perfect this scenario is. My mulch didn't have to be created hundreds of miles away, and by taking it, I save the arborists from having to haul and pay for dumping fees. Win-win-win!
I woke up very early to attend the opening of the brand new Goodwill Outlet across town this morning. (Seriously folks, I was there at 6:30-in-the -freaking A.M.!) Although I didn't personally do the 7 A.M. ceremonial cutting of the ribbon, I still got to sneak in before the hundreds of people who had been waiting in line for hours. (Don't get too upset with my unethical line-hopping, as I didn't actually buy anything. Plus, I was an invited member of the press.)
By 7:15, it was business as usual, with the serious pickers separating the wheat from the chaff.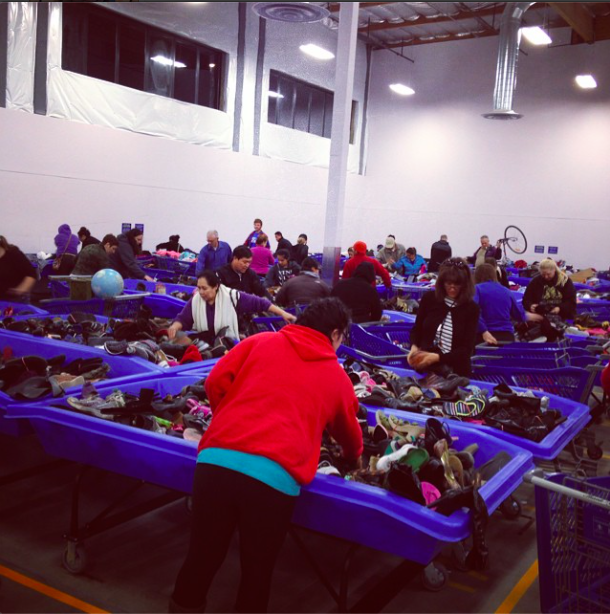 I kept to the perimeter and let the professionals do their jobs.
By comparison, I am a rank amateur. I loved just taking it all in, and took many opportunities to talk to the customers and photograph some of the quirkier items: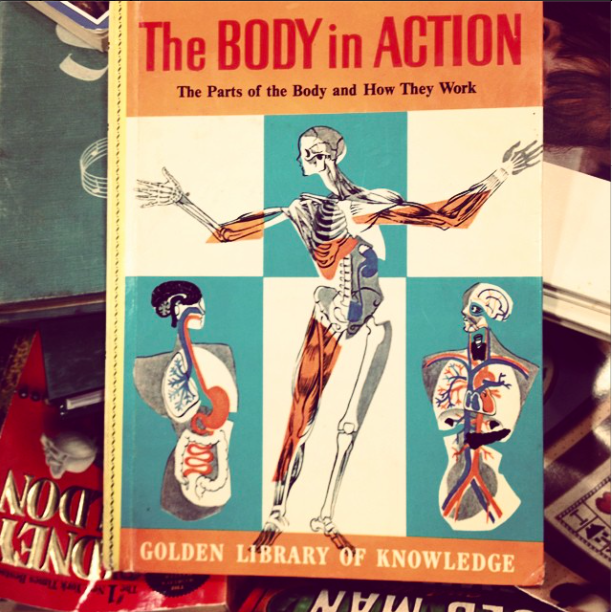 I like to call this book, "Jazz Hands: The Body in Action."
I'll write up a full post soon enough, but for now you'll just have to imagine the amazingness.
Katy Wolk-Stanley
"Use it up, wear it out, make it do or do without."