It's rare that my days don't include a handful of non-consumer and frugal tricks, sometimes they're a wow moment, but most of the time they're so routine, they pass by unnoticed. So now that my blog is back and functional again, (hip-to-the-freaking-hooray!) I thought I'd try and record a few of them. Of course, it's through my Instagram account, so pardon any overly pseudo artsy-fartsy filtering.
Just the other day I decided the time had come to clean out the ol' mini-van. I find that sweeping it out is 97% as efficient as hauling out the vacuum cleaner, yet is somehow 167% less hassle.
However, I don't own a hand broom.
What I do have is a regular broom, which when the handle is unscrewed magically becomes a hand broom.
Ta da!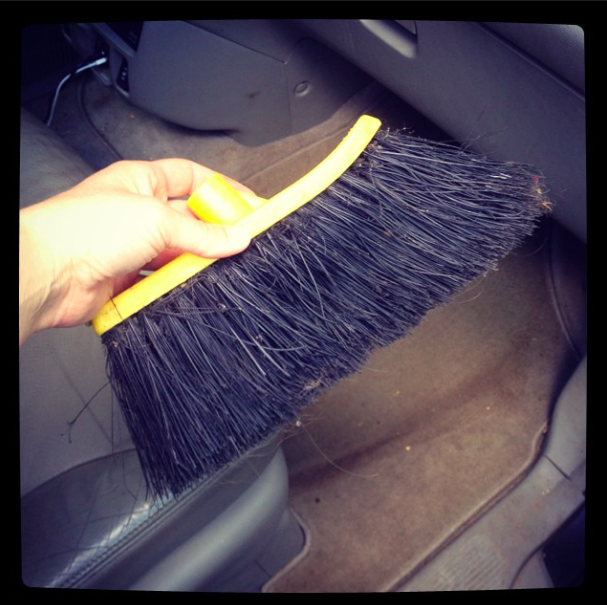 One less thing to own.
After repainting the windows over the front porch, I took a good look around the porch and indulged in a thorough cleaning and decluttering session. I then put the stuff which didn't make the cut onto the curb, and it was all snapped up within 24 hours: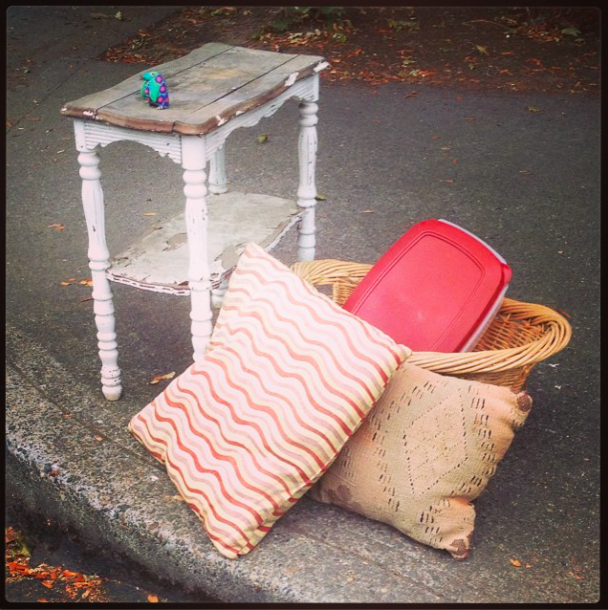 But it's not just furnishings and household goods that appeal to Portland's curbside shoppers, as I also had a large bag of dense foam packaging that was staking a claim in my garage. I tried to bring it to the recycling center, but was informed that it didn't fit any one category.
So off to the curb it went: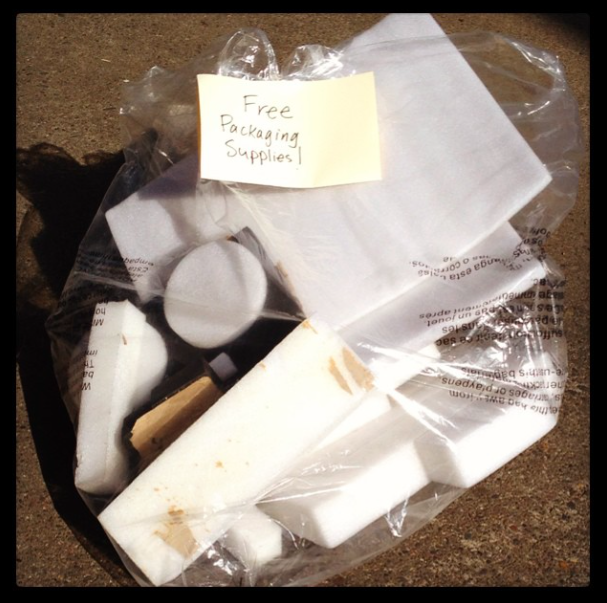 It too became a distant memory by the time I remembered to check back on it.
I'm not the kind of blogger who styles and photographs her every meal, (you're welcome!) but I do occasionally decide to record a few. Just today I constructed what I'm going to call the perfect grilled cheese sandwich.
Constructed from:
Loss leader sale Tilamook grilled cheese. ($4.99 per 2-lb loaf)
Dave's Killer Bread, bought at the outlet store, which brings the price down from $5 per loaf to $2 per loaf.
A perfectly ripe tomato, which was gifted to me from my next-door-neighbor.
Grilled in my ancient cast iron skillet, and sizzled up in my homemade spreadable butter.
Behold the perfect last bite!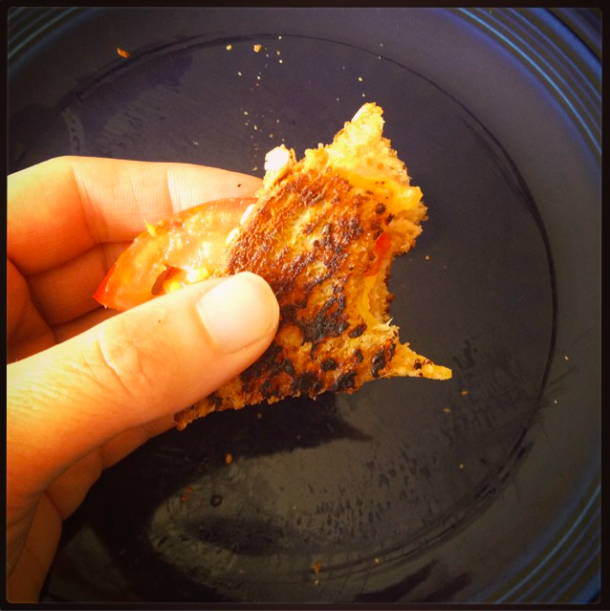 My husband volunteers teaching CPR, and always brings a carton of Starbucks to the classes. (Paid for by the non-profit that oversees the classes.) The leftover coffee then comes home, and becomes my go-to coffee for the week. I'm not a morning coffee person, but I do love a iced coffee in the afternoon when I start to drag. (Truthfully I'm a drag at all hours, but that's an entirely different blog post.)
Pour the coffee over ice, add a bit of milk and sugar and I'm in heaven. All in the name of food waste avoidance.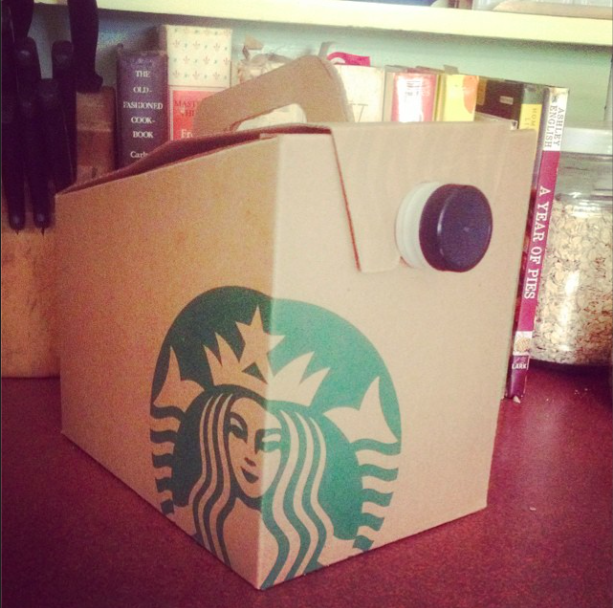 Non-consumerism, ever present and rarely a sacrifice.
Katy Wolk-Stanley
"Use it up, wear it out, make it do or do without."