I try to minimize my driving, so it's rare that I ever drive across town (or anywhere, really) for a single errand. So when my son needed a ride to school yesterday, I threw in a few extra N.E. Portland stops to take full advantage of the neighborhood.
First I stopped at my father's house where I returned some tennis rackets I'd borrowed a loooong time ago. I also spent an hour or so visiting with the family and wandering around the 110-year-old house that I grew up in. I ate some toast made from my father's homemade bread and drank a cup of tea.
The morning light was throwing rainbows through the beveled glass windows, and my father put one of his needlepoint mazes on the ground to catch the colors.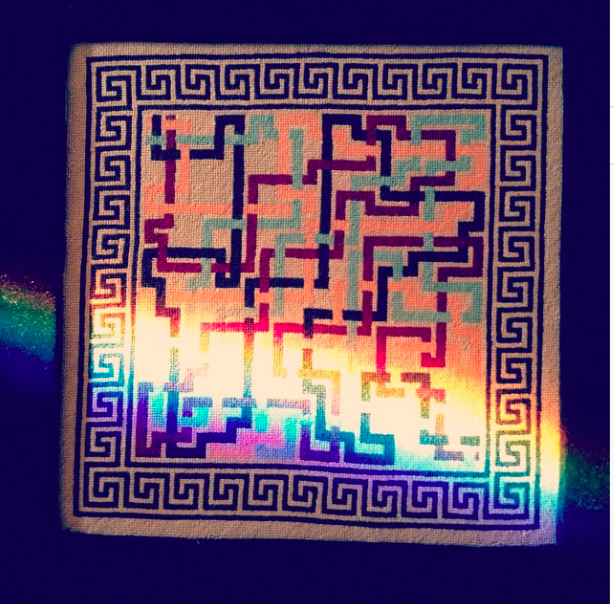 My boots also got the rainbow treatment: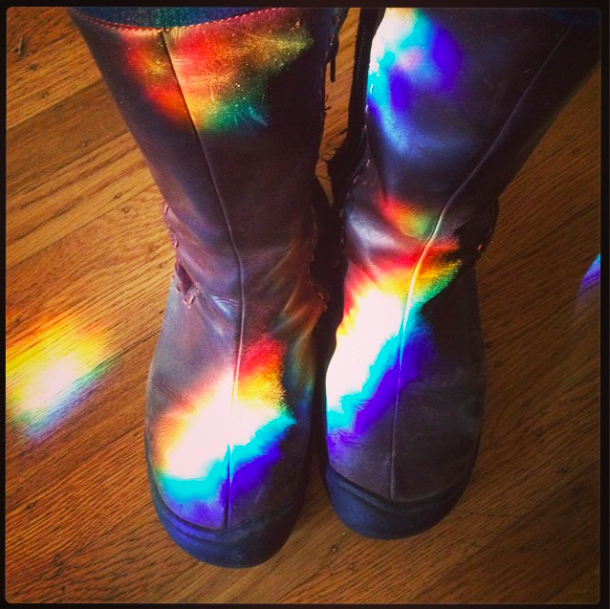 This miniature Eames chair up against the books caught my eye as well: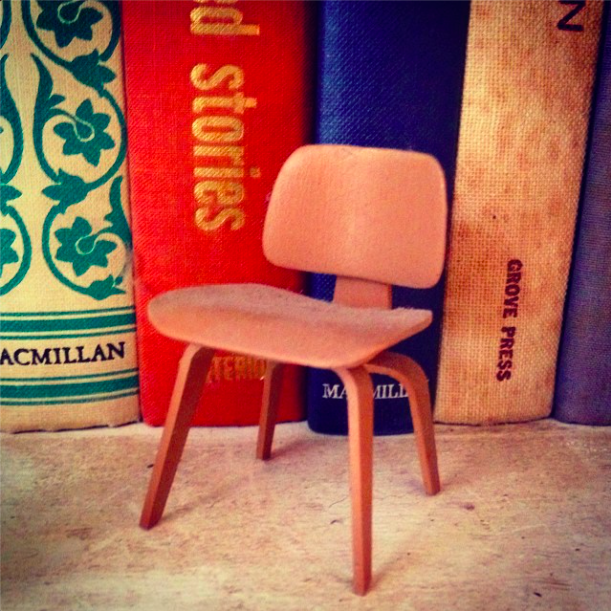 I then drove the short distance over to The Title Wave used library store. I have a gift certificate that I've been slowly whittling down over the past couple of years, so I indulged in a fat stack of decor magazines priced at 50¢ apiece: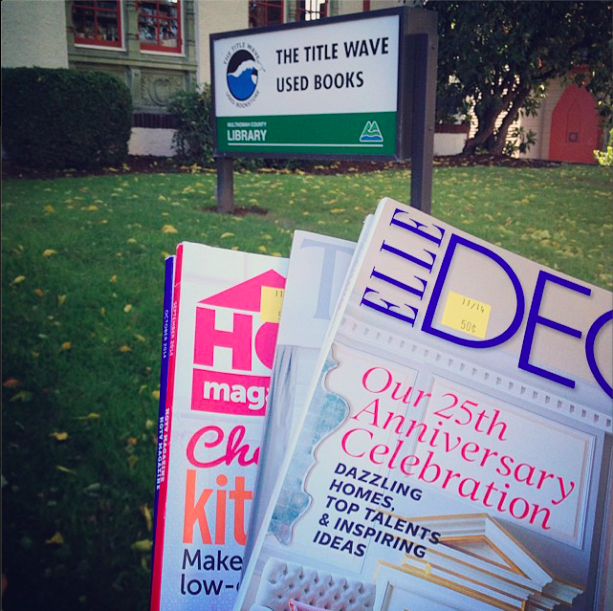 Not an exciting, brag worthy day by any means, (I also took my older son to the credit union where we converted his youth accounts into adult ones) but still a perfectly low key and relaxed kind of day.
Especially when there are magazines to read.
Katy Wolk-Stanley
"Use it up, wear it out, make it do or do without."