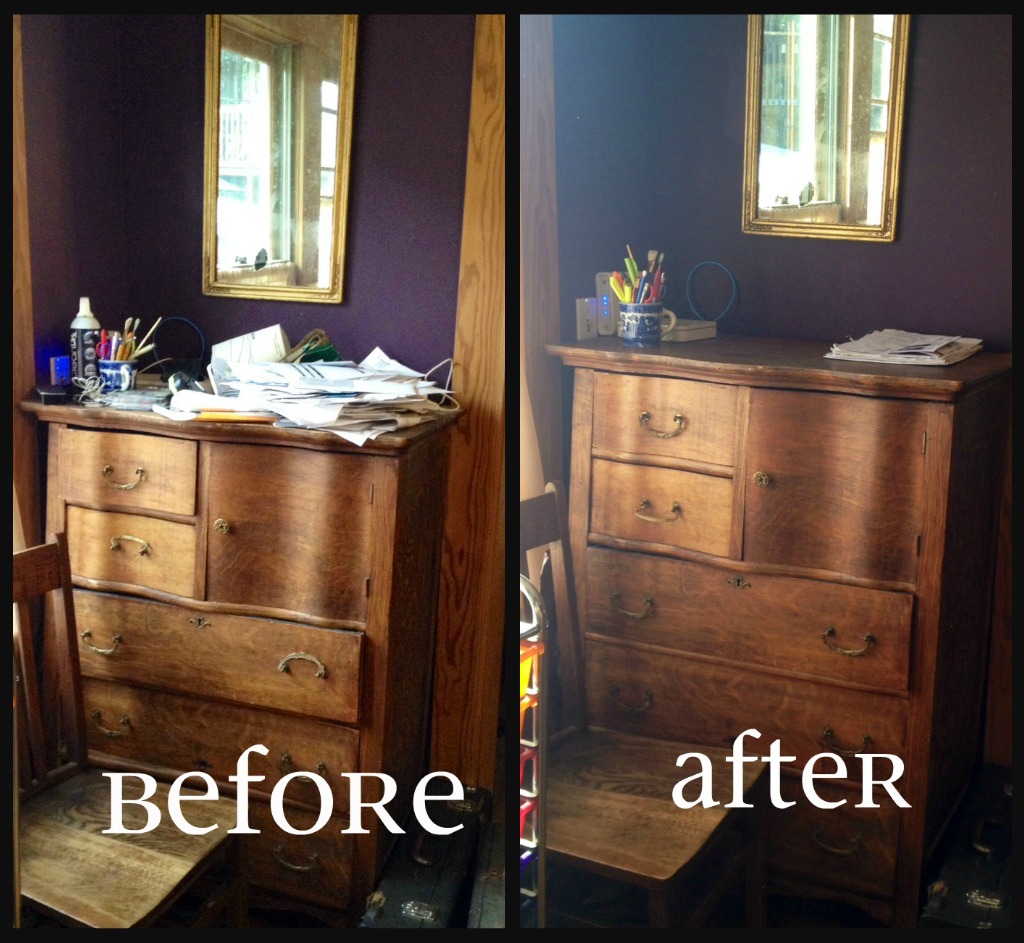 Today I am . . . 
Taking care of bidness business.
Organizing the drawers in my built-in buffet.
Decluttering the inside of my piano bench. It had been filled with hard copies of interviews I've given over the years, but multiple copies of newspapers and magazines was getting out of hand. The newspapers went into the recycling and the magazines will get brought to the waiting room at work. (It was hard to get rid of the extra copies of the NY Times Interview I gave way back in 2009, but holding onto yellowing piles of newspapers is perilously close to hoarding for my comfort.)
Continuing to winnow down a big pile of financial and household papers from the dresser in my dining room. This involves following up on general annoying tasks such as scheduling the mini-van for a recall-related repair and calling the high school about a $100 graphing calculator that my son misplaced. However, I did come across a $218 check from our mortgage company that I hadn't even known about. (Apparently they over estimated how much escrow money to withhold.)
Running errands to pick up prescriptions from various doctors.
Writing a letter to my best friend in response to one she sent me a few weeks ago.
Looking forward to taking my mother to see the original version of The Miracle on 34th Street tomorrow.
Taking a broken TV to Goodwill to take advantage of their free e-cycling program.
Getting that wonderful feeling of lightness and accomplishment one achieves from motoring through a horrifically long to-do list.
Now your turn. What are you doing today? 
Katy Wolk-Stanley
"Use it up, wear it out, make it do or do without."