This blog post first appeared over at ClarkHoward.com.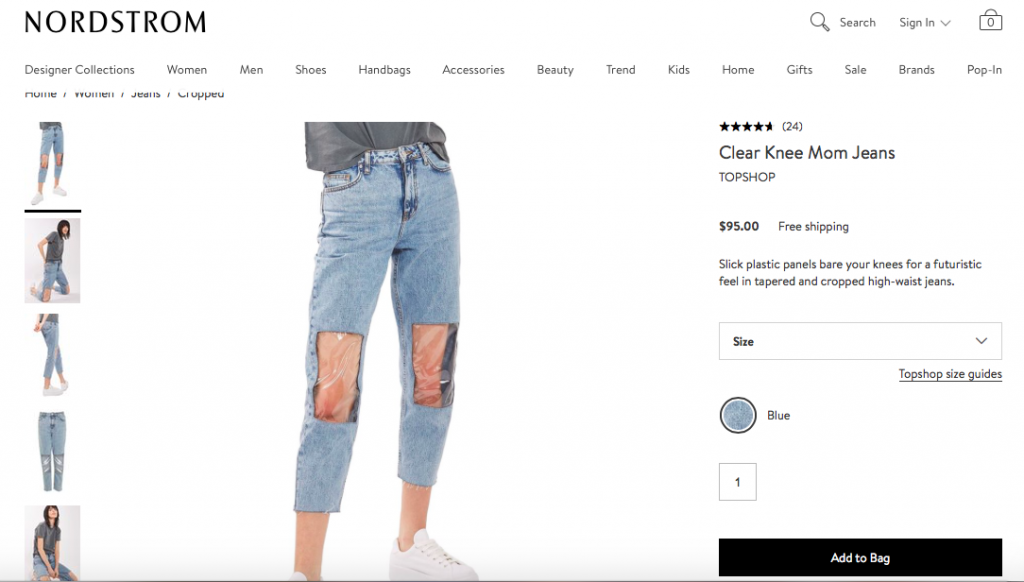 You're a fan of Clark Howard, which means that you're thoughtful and deliberate with your spending. In short, you're "Clark Smart." You think twice before spending your hard earned money, and when your social media feed suddenly fills up with people posting about how Nordstrom is selling a pair of $95 TopShop "Clear Knee Mom Jeans," you think "that must be a joke!"
But they're no joke.
Here's the description: "Slick plastic panels bare your knees for a futuristic feel in tapered and cropped high-waist jeans." Yes, you read that right. The future now includes plastic encased knees, plus a high waist to create the perfect "mom jeans" aesthetic.
Of course, the internet exploded with incredulous responses. Buzzfeed, quickly termed them "jindows," (jeans + windows) and reported that they were "dividing the nation." And Buffy The Vampire Slayer's Tommy Lenk, (famous for recreating celebrity looks from household detritus) added this photo to his Instagram feed. and shared that his "knees were dripping with sweat after two minutes."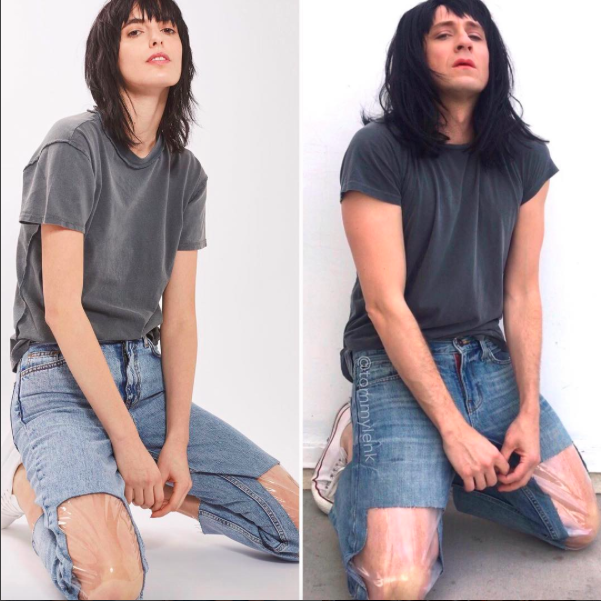 Those of us old enough to remember the 1981 Ryan O'Neal film So Fine recognize the look. Of course, that film is described as a "satirical romp," and should in no way be inspiring any real life fashion trends.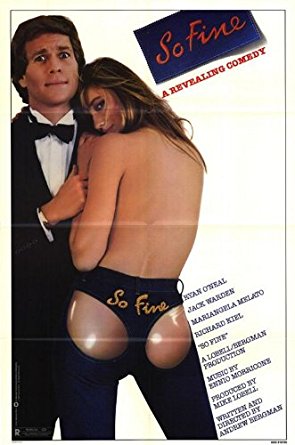 Perhaps the look is prompted by people complaining of shiveringly wet knees after wearing TopShops's "Hayden Ripped Boyfriend Jeans." After all, they're a British fashion house, and what is England known for besides rain?
Look, brr . . .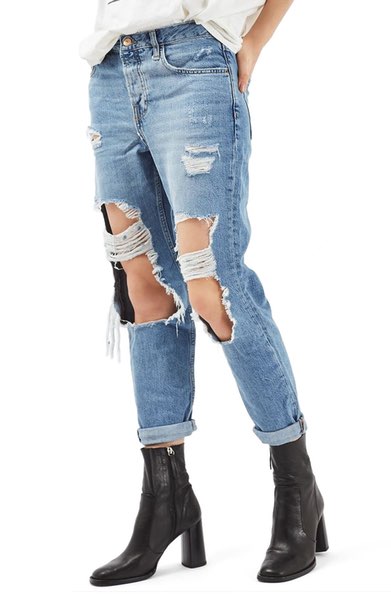 Luckily, you're too smart to be tempted by this bizarre (and hopefully brief) style trend. You follow Will Roger's famous quote that "The quickest way to double your money is to fold it in half and put it in your back pocket"
That is, if your jeans still include a back pocket.
Katy Wolk-Stanley